North Carolina Parents Hold Prayer Meeting After 'Inappropriate' School Shakespeare Play Contains Suicide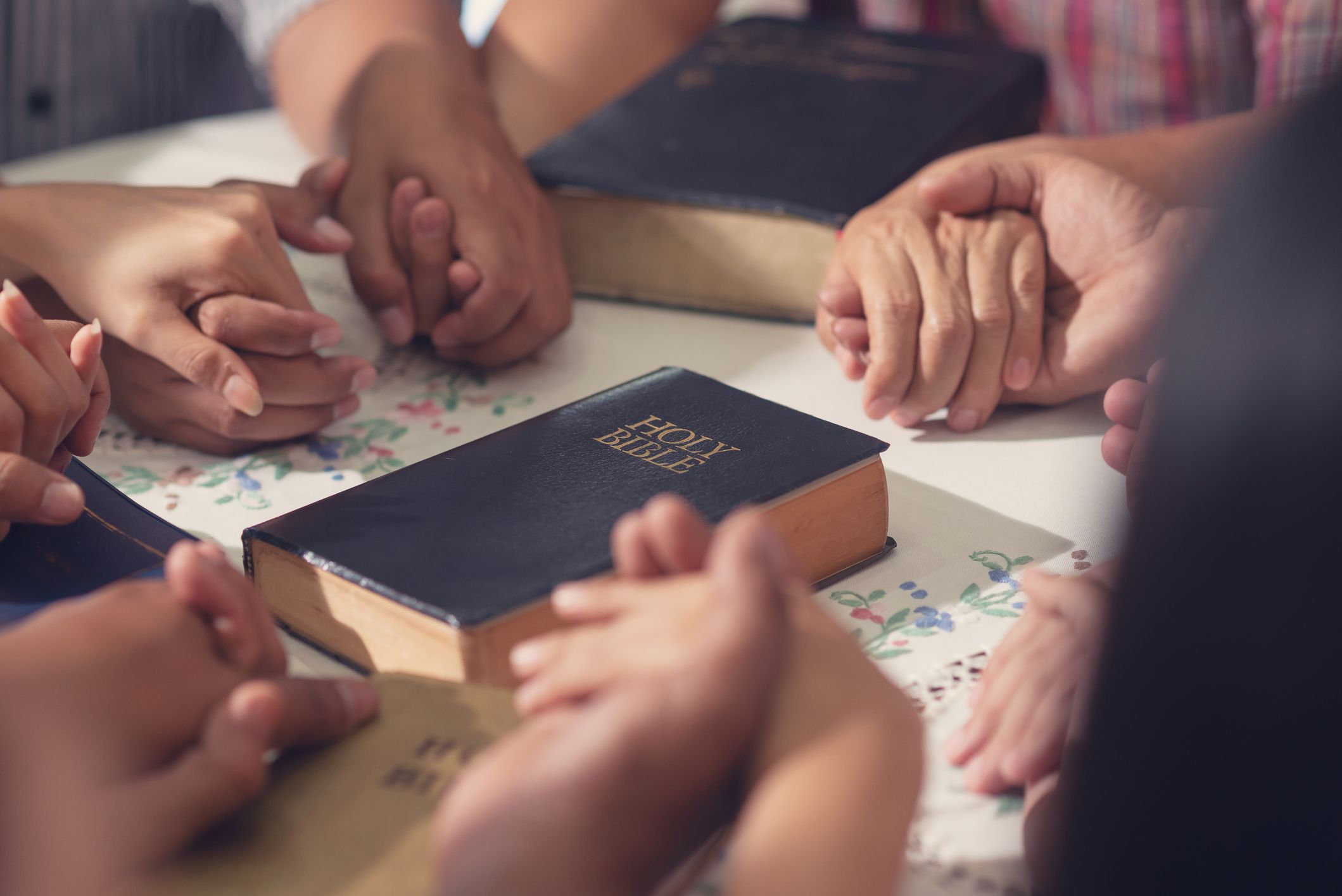 A group of Christian parents held a prayer meeting last week after students at a North Carolina high school witnessed a Shakespeare production.
A version of The Complete Works of William Shakespeare, Abridged—which condenses the Bard of Avon's work into about 99 minutes—was performed by actors from the Parkway Playhouse for students at Mitchell High School in Bakersville last Thursday, WLOS News 13 reported.
But some thematic elements of the iconic plays—including violent conflict, bad language, alcohol consumption and suicide—offended some parents, despite the work being on the North Carolina state curriculum. They gathered in the rain last Friday to stand in a circle and pray.
A pastor in attendance, identified as Nathan Silver, told WLOS News 13 that it was the inclusion of suicide in Shakespeare's work that was particularly shocking for some parents.
"Life's hard, and that seed can be planted of there's a way out, and that's detrimental to not just someone who takes their life but to those that are around them that care for them," he told the news outlet. "That's a big deal to me as we don't want that to be thought of as being OK."
School superintendent Chad Calhoun said he was sent texts from teachers and students during the play about its content. The performance was then cut short, WLOS News 13 reported.
He said future productions will have to be audited before they go ahead.
Director of the Parkway Playhouse, Jeff Bachar, said he did not intend for the performance to offend. "It's all rooted in parody and hilarity about condensing all of Shakespeare's works in about 99 minutes," he told WLOS News 13. "Three actors play many, many characters."
Bachar said in their "toned down" version of the play boys played the role of girls in parts to mirror the way Shakespeare productions would have been performed in his day. The abridged play included pivotal scenes from Romeo and Juliet, Othello and Hamlet, as well as their themes.
"All of that is in the play. You're talking about Shakespeare," he continued. "Shakespeare is required reading as part of the North Carolina state curriculum, and Shakespeare wrote about a lot of the things reflecting the world he lived in and, honestly, the world we live in."
In a statement, the Toe River Arts Council, which facilitates plays in the school district, called the incident an "unfortunate event" and apologized to both students and the community.
"We realize that there was inappropriate content in the original script of the play which we were told was to be edited to make it appropriate for high school audiences," it read.
"The intention was for it to be funny as well as to show how plays were actually performed in Shakespeare's day. Also, because the director is an experienced high school drama teacher, we believed that she would review the content and conduct to make it fun, educational and appropriate. This was not the case." It confirmed the production had been shut down.
Bachar said: "We didn't set out to be controversial. I think it's encouraging some dialogue that's really healthy about some different topics, that's our purpose as a theater."