North Carolina Police Officer and Suspect Shot During Traffic Stop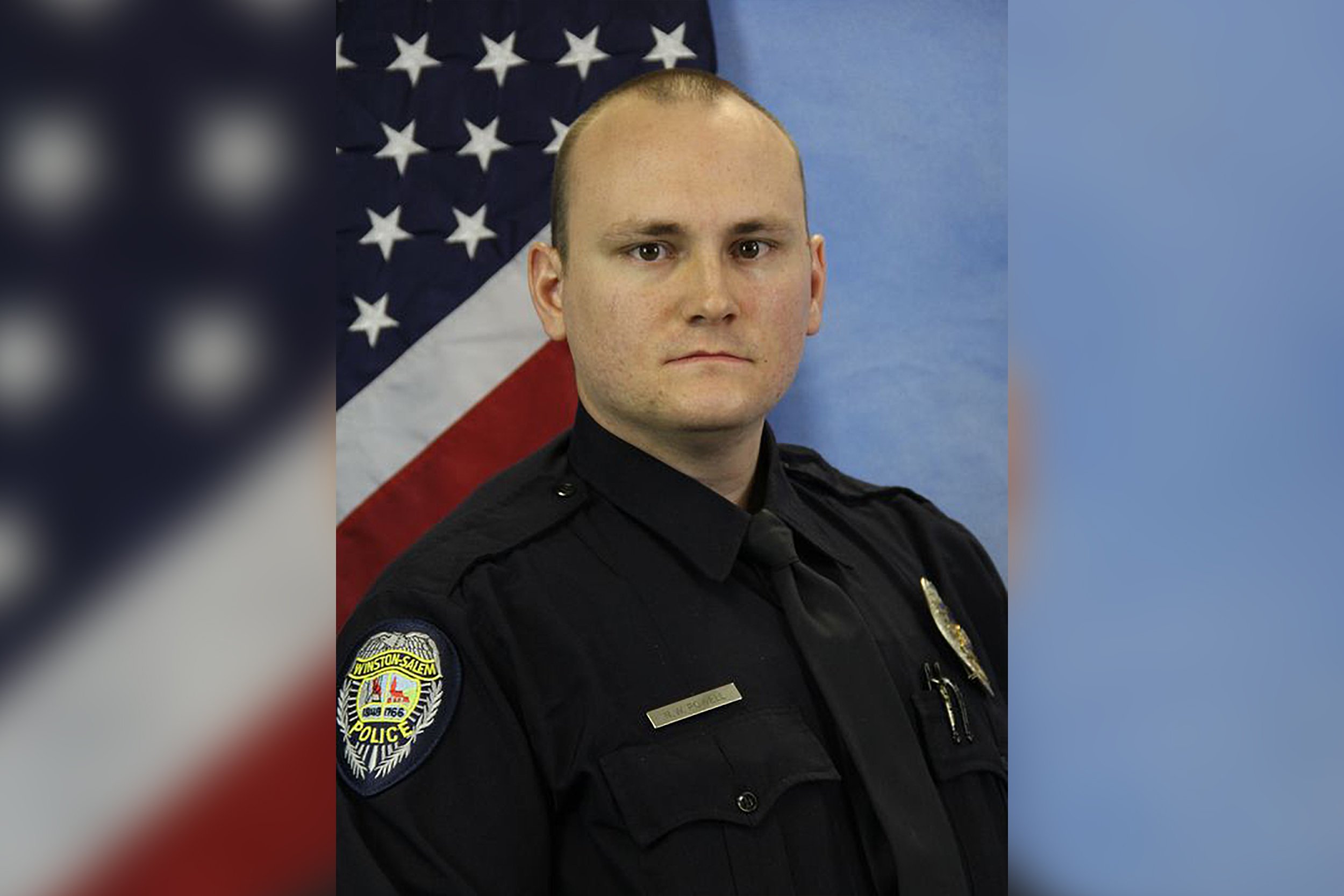 An early-morning traffic stop turned violent in North Carolina on Monday when a policeman was shot multiple times by a driver who in turn shot himself while trying to flee during a struggle with the officer.
Officer Adam Gardner stopped a car just before 2 a.m. for speeding on Business 40 in Winston-Salem and found three black men inside the vehicle, Police Chief Barry Rountree said at a press conference Monday morning. Gardner called for backup after he caught a whiff of marijuana, police said.
The officers then had the three men exit the vehicle so both they and the car could be searched, according to police. One man, later identified as Gary Lynn, tried to re-enter the vehicle and drive away. Gardner and officer Nicholas Wayne Powell tried to stop him.
Gardner went to the passenger's side while Powell went to the driver's. A physical struggle broke out between Powell and Lynn, during which the car began to move with Powell holding on.
Lynn shot Powell with a handgun several times during the confrontation and dragged him a quarter of a mile, police said. Neither Powell nor the other officers fired their guns during the altercation, Rountree said, but the suspect shot himself with his own gun during the struggle.
Both Powell and Lynn are being treated at Wake Forest Baptist Medical Center. Neither have life-threatening injuries.
Lynn has a criminal history, Rountree said, including weapons violations and robbery. The suspect wasn't supposed to be carrying a gun, Rountree said.
Powell, 27, has been with the department since 2011.
Police said the incident was captured on an officer's body camera, but the video will not be released. Rountree added that it is too early in the investigation to discuss possible charges against Lynn and the car's two other occupants.
North Carolina Police Officer and Suspect Shot During Traffic Stop | U.S.