North Carolina Rejecting Four Times As Many Black Voters' Ballots Compared to White Voters
North Carolina thus far has rejected a significantly higher percentage of mail-in ballots from Black voters as the state has from white voters, according to a new report.
As of Thursday, North Carolina had rejected more than four times as many mail-in ballots from Black voters as it had from white residents, according to FiveThirtyEight. Citing state data, the website explained that 4.7 percent (or 642 out of 13,747) of Black voters' mail-in ballots had been rejected. Meanwhile, just 1.1 percent (681 out of 60,954) white voters' ballots had been discarded.
Most of these rejections were the result of a voter failing to correctly fill out the witness information portion of the ballot or some other mistake, FiveThirtyEight reported. Notably, North Carolina has a process to notify voters in these instances, giving them another chance to vote and have their ballot counted. As the election is not until November 3, those with rejected mail-in ballots still have time to complete a new one and cast their vote.
Newsweek reached out to the North Carolina State Board of Elections for comment, but it did not respond by the time of publication.
There is no evidence that North Carolina officials are intentionally targeting Black voters' mail-in ballots. A representative for the American Civil Liberties Union of North Carolina told Newsweek that the organization was "monitoring" the issue.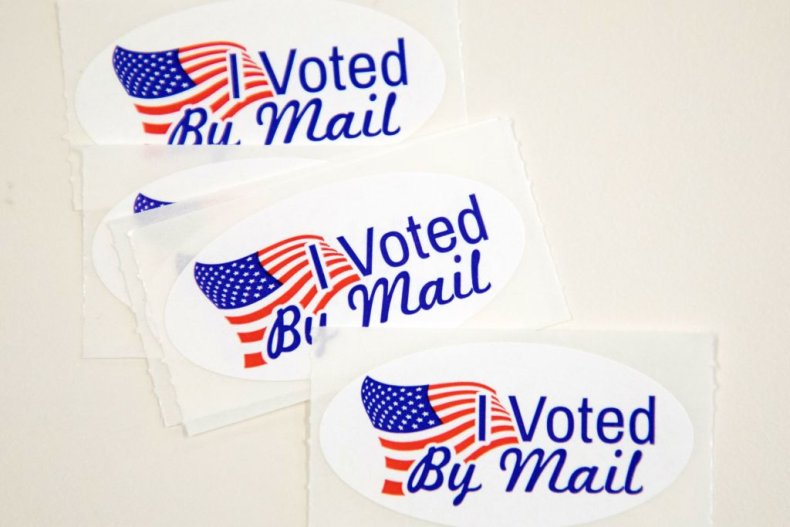 A report from the ACLU of Florida found that during the 2018 midterm election "younger voters, first-time voters, and voters from racial and ethnic minorities are much more likely to cast VBM [vote by mail] ballots that are rejected by county Canvassing Boards." Specifically it noted that mail-in ballots "cast by Black, Hispanic, and other racial and ethnic minorities were more than twice as likely to be rejected" than those mailed by white voters.
Dr. J. Michael Bitzer, a professor of politics and history at Catawba College in North Carolina, suggested in a lengthy Twitter thread that the higher levels of rejection could be due to more Black voters using mail-in ballots for the first time. He noted, citing the data, that the majority of the people who had ballots rejected due to incomplete witness information had voted in person during the 2016 election.
Although North Carolina has historically leaned Republican in presidential elections going back to 1968, polling suggests the race in the state is a dead heat between incumbent President Donald Trump and Democratic presidential nominee Joe Biden. Although Trump won the state in 2016 with a margin of more than 3.5 percentage points, Real Clear Politics currently shows Biden ahead by an average of 0.9 percentage points in the polls.
The most recent poll out of North Carolina, conducted by USA Today/Suffolk from September 11 to 14, showed Biden ahead by 3 percentage points, with the backing of 46 percent of voters compared to 43 percent who support Trump. But a WRAL-TV/SurveyUSA poll from September 10 to 13 showed a tie, while a Rasmussen Reports survey from September 7 to 8 showed Trump in the lead by 2 percentage points.