North Carolina Republican Senator Vows to Tax Scholarships of Athletes Who Profit From Their Likeness
A North Carolina Republican Senator said Tuesday he will introduce legislation to tax scholarships of student athletes who profit off their likeness to make extra money. Sen. Richard Burr said athletes who "cash in" off their likeness while on scholarship will have an income tax on their scholarships.
"If college athletes are going to make money off their likenesses while in school, their scholarships should be treated like income," Burr wrote. "I'll be introducing legislation that subjects scholarships given to athletes who choose to "cash in" to income taxes."
The announcement comes just hours after the National Collegiate Athletic Association (NCAA) said it will allow student athletes to make money off their likenesses. The debate of whether collegiate athletes should get paid has raged on for decades, especially in the advent of video games with player likenesses, autographs from athletes and jersey sales with athletes' names on the back.
California lawmakers voted in September to allow student athletes in its state to get paid if their likeness is used to make money. That law called the Fair Pay to Play Act, scheduled to take effect in 2023, says college athletes in California can hire agents and also begin receiving money for their likeness, according to the USA Today.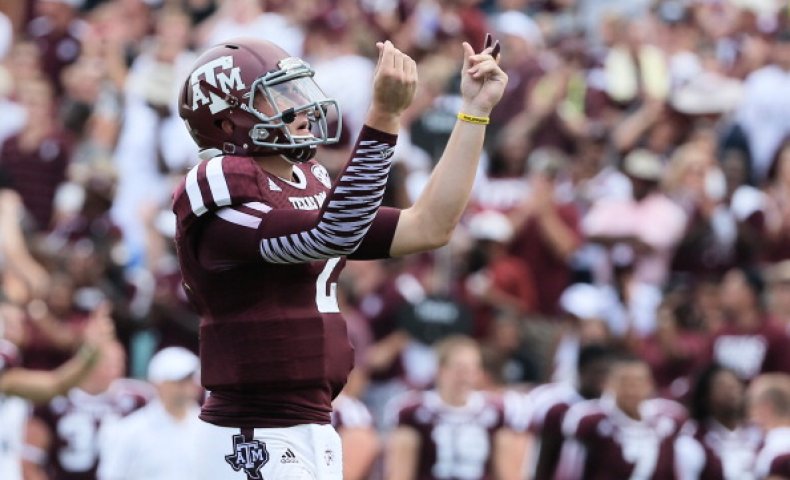 The ripple effect from that law was felt from the Atlantic Coast to the Pac 12 conferences, and every college and state in between.
The NCAA remained relatively quiet in response to the California law, which shunned amateur athletics and took on the United States Olympic model, which allows them to pay athletes. The NCAA met Tuesday to discuss paying athletes, and unanimously agreed to allow athletes to get paid for their likeness.
The NCAA issued a statement after their meeting to outline their goals for student athletes. Michael Drake, president of The Ohio State University and chairman of the NCAA Board of Governors, said student athletes can "benefit from the use of their name, image and likeness in a manner consistent with the collegiate model."
"We must embrace change to provide the best possible experience for college athletes," Drake said. "Additional flexibility in this area can and must continue to support college sports as a part of higher education. This modernization for the future is a natural extension of the numerous steps NCAA members have taken in recent years to improve support for student-athletes, including full cost of attendance and guaranteed scholarships."
Though the NCAA did not say how it would accomplish the pay for likenesses, it vowed to maintain students would not be paid for playing sports, but only profit from their names and images."
The NCAA board on Tuesday commissioned a working group that will reach out to college presidents and lawmakers across the land to set the framework for the new policy. They set a goal of April to have such guidelines. Any new rules could begin immediately, and no later than January 2021, per the NCAA statement.
"As a national governing body, the NCAA is uniquely positioned to modify its rules to ensure fairness and a level playing field for student-athletes," NCAA President Mark Emmert said. "The board's action today creates a path to enhance opportunities for student-athletes while ensuring they compete against students and not professionals."
Sen. Burr represents North Carolina, a state that produces top basketball talent every year at schools like Duke, the University of North Carolina, North Carolina State and Wake Forest. Its football teams constantly draw top talent and could see its athletes profit from their names and images.