North Carolina on Tuesday became the seventh state to introduce a bill that would ban critical race theory in its schools.
With the measure in the state's House of Representatives, lawmakers are seeking to prohibit schools from teaching concepts related to critical race theory (CRT), which focuses on institutional racism in the U.S.
House Bill 234, which was sponsored by state Representatives Jason Saine, James Boles, Larry Yarborough and John Torbett, aims to ban schools in North Carolina from promoting, among other ideas, that the U.S. is racist; that "an individual, solely by virtue of his or her race or sex, is inherently racist, sexist, or oppressive, whether consciously or unconsciously"; and that individuals bear responsibility for actions committed in the past by their race against those of another race.
"It ensures dignity and nondiscrimination in school," said Torbett, the co-chairman of the Education Committee, according to the North Carolina News & Observer.
In an email to Newsweek, Torbett wrote, "No student or school employee should be made to feel inferior solely because of the color of their skin or their gender."
He added, "Our public schools should be a place of respect—not hateful ideologies."
Kendall Thomas, a law professor at Columbia University and co-editor of Critical Race Theory: The Key Writings That Formed the Movement, previously told Newsweek that "CRT maps the nature and workings of 'institutional racism."
"CRT challenges us to see that racial injustice in America is not, and has never been, just a problem of isolated instances of individual bias and private prejudice which we can solve by enacting 'color-blind' laws and policies," Thomas said in new comments to Newsweek.
According to the News & Observer, House Bill 234 was approved by the North Carolina House Education Committee on Tuesday and will now move to the House for a full vote this week.
Earlier this year, the state's board of education approved new K-12 social studies standards that aim to teach students about racism and discrimination throughout the U.S. The newly approved standards prompted criticism from state Republicans, which led to the proposal of the bill on Tuesday.
The bill comes as several other states have proposed similar bans against critical race theory in schools. Just last month, Idaho Governor Brad Little signed House Bill 377, which prohibits schools in the state from "indoctrinating" students by teaching critical race theory.
The bill also says no schools or universities in Idaho should direct students to "affirm, adopt or adhere" to ideas that individuals "are inherently responsible for actions committed in the past by other members of the same sex, race, ethnicity, religion, color, or national origin."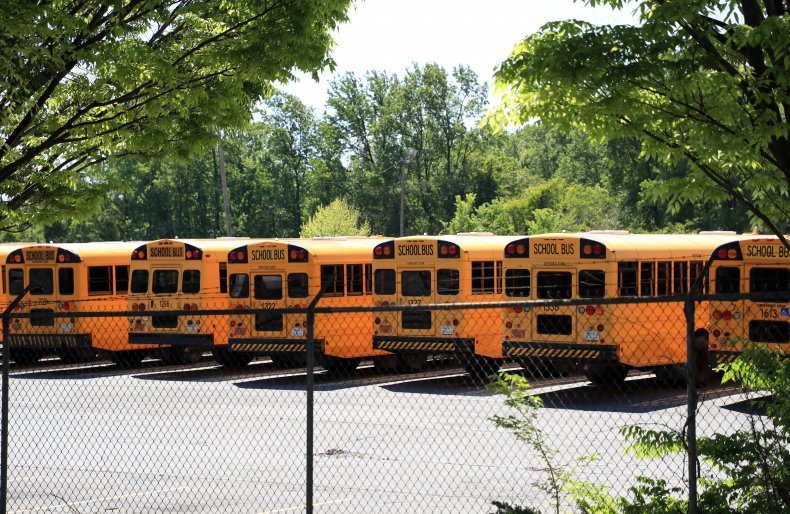 Five other states have introduced similar legislation: Tennessee, Texas, Oklahoma, Arizona and Arkansas.
In January, President Joe Biden signed an executive order that reversed a previous ban on federal funding for diversity training based on ideas from critical race theory. The ban was previously imposed by former President Donald Trump, who said that the training was "teaching people to hate our country."
In April, the Department of Education cited Biden's executive order in its proposal to update U.S. history education programs that would "incorporate racially, ethnically, culturally and linguistically diverse perspectives into teaching and learning."