North Carolina, Texas and Tennessee Report Single-Day Highs in Coronavirus Cases
North Carolina, Texas and Tennessee reported new record single-day increases in confirmed cases of the novel coronavirus on Wednesday, as the U.S. reported a new single-day record of nearly 50,000 cases nationwide.
In North Carolina, where cases have been steadily increasing over the past few weeks, the government reported 1,753 new cases on Wednesday, according to a tracker updated by The New York Times. The state's previous record was 1,732 cases, which was set on June 12. Overall, North Carolina has reported 66,815 confirmed coronavirus infections and 1,389 deaths.
To the southwest in Texas, the state with the third-highest number of infections, health officials reported a new single-day record of 8,123 cases. That record high came one day after the state reported its previous single-day record of 7,947 cases. Texas has reported a total of 174,826 infections and 2,518 deaths during the pandemic.
In Tennessee, where the virus has also been spiking in recent days, health officials reported a new record of 1,545 cases on Wednesday. The previous single-day record in Tennessee was set on June 29, when the state reported 1,443 new infections. The state's total number of infections has now risen to 44,360, with 602 deaths reported due to the novel virus.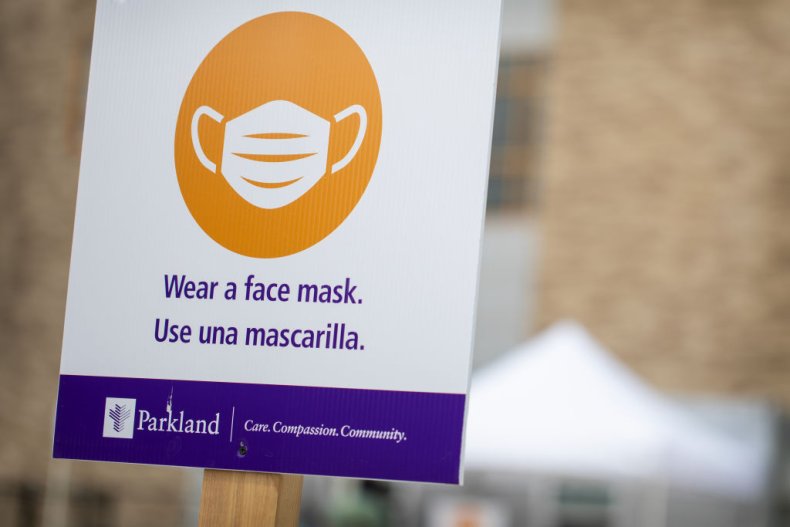 Newsweek reached out to the North Carolina, Tennessee and Texas health departments for comment, but did not receive responses by the time of publication.
As new coronavirus cases have surged in multiple states, some governors have taken steps to roll back reopening plans and even re-ordered some businesses to close.
In Texas, which has seen some of the biggest spikes in new infections, Governor Greg Abbott, a Republican, ordered bars to close on Friday. North Carolina's Governor Roy Cooper, a Democrat, announced on Wednesday that he would delay releasing a reopening plan for elementary and high schools. And Tennessee Governor Bill Lee, a Republican, suggested on Wednesday that he would allow more local leaders to mandate mask-wearing in public.
The surge in new infections comes as Dr. Anthony Fauci, the director of the National Institute of Allergy and Infectious Diseases (NIAID) and a key member of the White House Coronavirus Task Force, presented a stark assessment of where the country appears to be headed with the pandemic.
"We are now having 40-plus thousand new cases a day. I would not be surprised if we go up to 100,000 a day if this does not turn around and so I am very concerned," Fauci warned as he testified before the Senate Health, Education, Labor and Pensions Committee on Tuesday
Fauci reiterated his concern in an interview with the BBC that aired on Thursday morning.
"What we've seen over the last several days is a spike in cases that is way beyond the worst spikes that we've seen. That is not good news," he said.
"We've got to get that under control, or we risk an even greater outbreak in the United States."
The U.S. continues to be the country in the world with the highest number of infections and deaths from coronavirus. As of Thursday morning, the U.S. had reported more than 2.7 million confirmed cases and over 128,000 deaths – about one-quarter of the total number of infections and deaths globally.