North Carolina Transgender Bathroom Lawsuit Settlement Expands LGBT Rights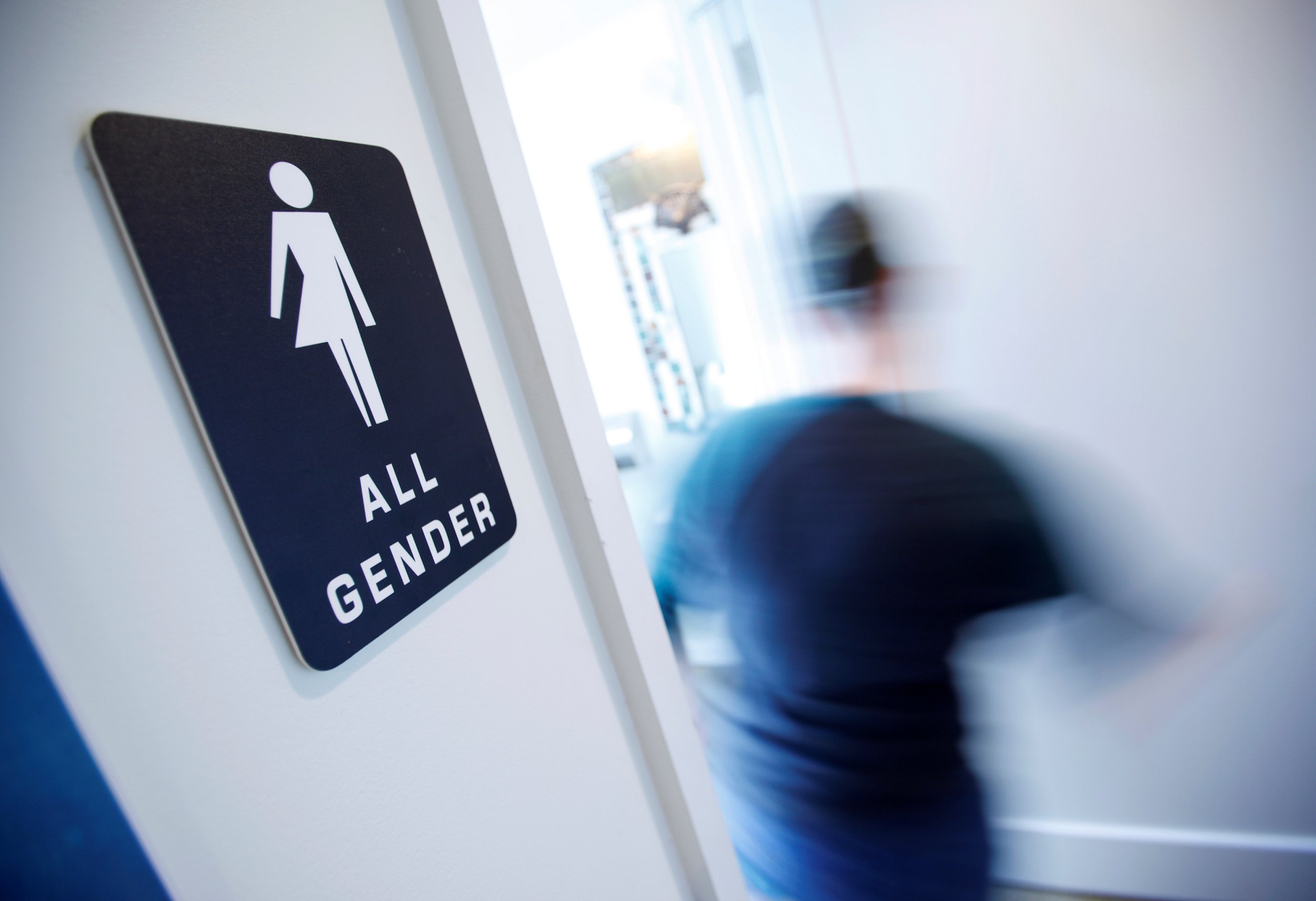 Transgender people will not be barred from using public restrooms that match their gender identity in North Carolina, thanks to a settlement agreement filed on Wednesday that could resolve a federal lawsuit over the state's controversial bathroom law.
The consent decree –which a judge must sign off to make it effective– "would alleviate some of the sweeping harms that vulnerable transgender North Carolinians suffered" from the state's heavily criticized bathroom law, the American Civil Liberties Union stated on its website Wednesday.
Democratic Governor Roy Cooper, who proposed the decree along with Attorney General Josh Stein and the civil rights group, said in a statement, "For too many reasons, it is not in our state's best interest to remain in drawn-out court battles that still linger because of HB 2," the state's original, so-called bathroom bill.
No Republican leaders played a role in the agreement.
Joaquín Carcaño, a transgender man who is the lead plaintiff in the ACLU's suit, Carcaño v. Cooper, said in a statement that nothing could make up for the "cruel and senseless attacks" North Carolina transgender people have faced.
"I am hopeful that the court will agree to clarify the law so that we can live our lives in less fear," he added.
The ACLU, ACLU of North Carolina and Lambda Legal are representing six LGBTQ North Carolinians in a federal court challenging House Bill 142, which Cooper signed into law in March to replace the draconian House Bill 2.
"But by prohibiting regulation of restrooms and other facilities in schools or other state and local government buildings, the law creates widespread uncertainty about whether and where transgender individuals can use restrooms in government buildings," the ACLU stated on its website.
The law also prevents cities from passing protections for employment discrimination for LGBT people and anyone, until December 2020, the ACLU stated.
"The work of fully protecting LGBT people from discrimination across North Carolina is far from over," Karen Anderson, executive director of the ACLU of North Carolina, said in a statement. "However, and we will continue fighting to advance equality and hold all North Carolina officials accountable."
North Carolina has recognized same-sex marriages since a federal court decision in October 2014, but Republican state lawmakers in April proposed House Bill 780 that would ban gay marriage. The top Republican in the state's House of Representatives considered the bill dead on arrival because of the Supreme Court ruling it sought to declare null and void.