North Carolina Woman Starts 'Burn Your Mask' Challenge to 'Ignite Freedom'
Following North Carolina Gov. Roy Cooper's suggestion that wearing masks could be made mandatory across the state, the Reopen North Carolina group has started a Burn Your Mask Challenge in protest.
Ashley Smith, the founder of Reopen North Carolina, said in a video posted to Facebook: "As you know we're a group against mandatory anything, and we're for personal liberty and the Constitution and personal freedom."
Smith then went on to claim that a mask "does not prevent the spread of COVID-19," despite the Centers for Disease Control and Prevention (CDC) saying: "A cloth face covering may not protect the wearer, but it may keep the wearer from spreading the virus to others."
While holding up a mask, Smith said: "This is not a sign of your compassion or how much you care for any other human being. This is a sign of control, this is a sign to tell them if you are going to comply."
In response to somebody asking if Smith could burn a mask for them as they had never bought one, Smith claimed that she bought a box of masks purely for the challenge.
The mask that Smith was referring to appeared to be a disposable surgical mask, but according to the CDC: "The cloth face coverings recommended are not surgical masks or N-95 respirators.
"Those are critical supplies that must continue to be reserved for healthcare workers and other medical first responders, as recommended by current CDC guidance."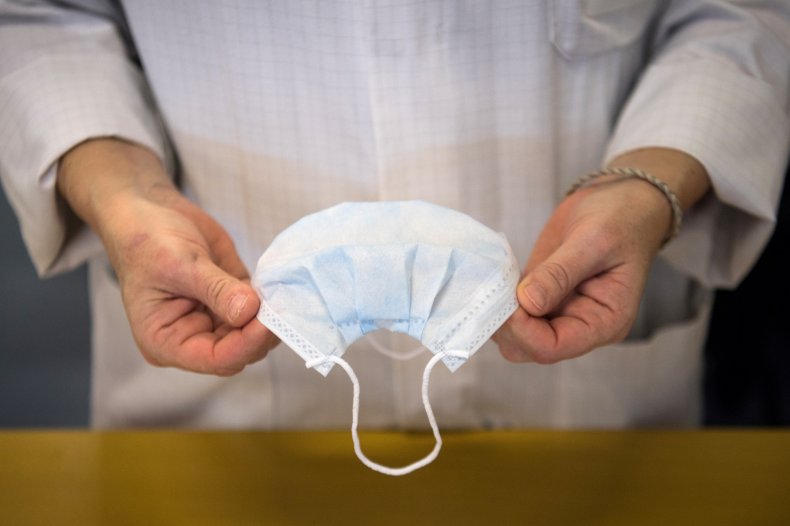 Smith challenged anyone watching the video to burn their mask and use the hashtag #IgniteFreedom on their videos.
While the Reopen NC group has shared two videos of people burning their masks, the challenge does not seem to have caught on on social media. At the time of writing, other than the two shared by Reopen NC, it seems that there are only three other videos on Facebook.
However, the so-called challenge has been met with criticism, with many arguing that the masks should be donated to healthcare workers and medical first responders instead.
The Facebook video of Smith burning the mask has amassed more than 5,000 comments with many expressing their anger at the waste of personal protective equipment (PPE).
Rance Rizzutto said: "Your bravery is immense. What a hero burning equipment that could protect workers in hospitals or any other place that has felt the real effects of this disease.
"Just donate the masks, go hang out with all your friends, then wait a couple weeks. Please use Facebook to document your journey so I can follow."
Jon Montgomery said: "What you have just said is one of the most insanely idiotic things I've ever heard. At no point in your rambling, incoherent response were you even close to anything that could be considered a rational thought.
"We are all now dumber having listened to it. You will be awarded no points. And may God have mercy on your soul."
According to the COVID-19 North Carolina Dashboard, the state has had more than 45,000 cases of the coronavirus with 829 people currently hospitalized.
The city of Raleigh in North Carolina has voted to make wearing face masks mandatory and Gov. Cooper said: "We want people voluntarily to do this, but we are looking at, potentially, rules to make these mandatory."