North Carolina Woman Cuts Off Husband's Penis After Tying Him Up and Pulling Out Knife, Police Say
A 56-year-old North Carolina woman was arrested this week after being accused of tying up her husband and then cutting off his penis, police say.
Victoria Thomas Frabutt, of Murdoch Road in Newport, was detained on Tuesday morning by officers from the Carteret County Sheriff's Office. Officers responded to the woman's home shortly before 4 a.m. after the victim, James Frabutt, reported he had been assaulted.
The husband told police his wife had restrained him before pulling out a knife. Investigators said in a media release posted to Facebook that the man's penis was severed but the motive for the alleged castration remains unclear. The department's probe is ongoing.
According to the press release, deputies were able to recover the dismembered penis. "It was immediately put on ice and transported to medical personnel," the sheriff's office said. The victim, who is 61-years-old, was transported to the Vidant Medical Center in Greenville.
His medical condition is unknown at the time of writing.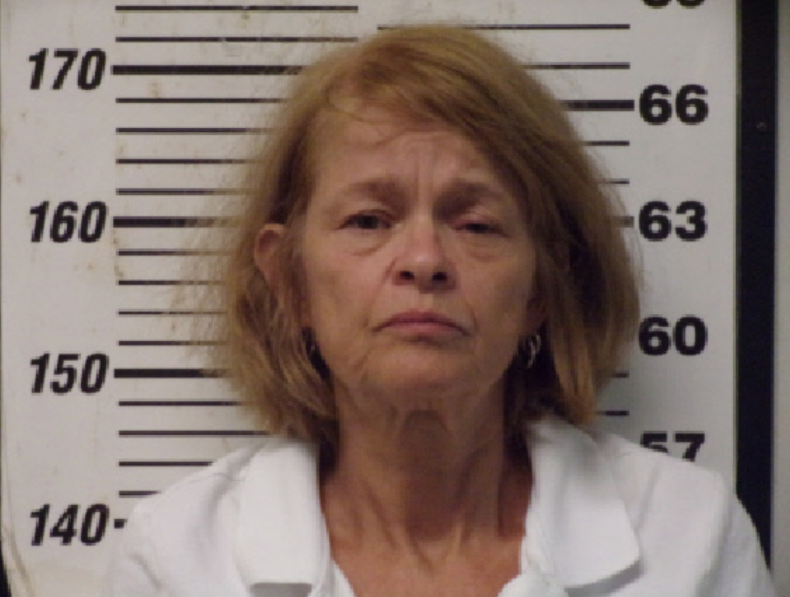 Inmate records confirmed that Victoria Frabutt had been charged with malicious castration and kidnapping. She was admitted to the Carteret County Jail shortly after 10:30 a.m. on Tuesday and is now being held under a $100,000 bond. The suspect will appear in court today.
The charge of malicious castration is considered a class C felony in North Carolina, according to the website of the Raleigh-based law firm Kurtz & Blum, PLLC. "Convictions for class C felonies carry punishment that includes mandatory prison time," it says in an online fact-sheet.
First degree kidnapping—when the victim is sexually assaulted or seriously injured—is also a class C felony in the state, according to the site of criminal justice attorney Gilles Law.
Last month, a 74-year-old Florida man was arrested after a botched castration attempt on a 53-year-old individual he met via a fetish website that was hosted on the so-called dark web.
Gary Van Ryswyk was charged with practicing medicine without a license resulting in bodily injury after police found his victim on a bed in his home bleeding heavily from the groin. The victim's testicles were found nearby in a pink container, police said.
In October last year, a Florida man was left facing an attempted murder charge after allegedly castrating his ex-girlfiend's new partner. The suspect was accused of hitting the victim with a tire iron and carving initials onto his leg. Authorities alleged the penis was thrown over a fence and the victim, who survived, was left in a pool of his own blood.
North Carolina Woman Cuts Off Husband's Penis After Tying Him Up and Pulling Out Knife, Police Say | News