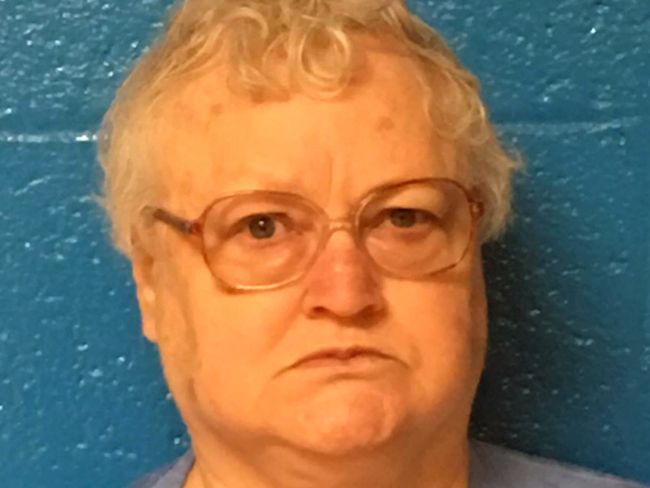 A 69-year-old woman from North Carolina has been charged by police after failing to report her mother's day for several months.
Donna Sue Hudgins, of Enfield, had apparently been keeping the corpse of her mother—93-year-old Nellie May Hudgins—so that she could observe the "stages of death." Hudgins had visited a funeral home to start preparing for her mother's funeral, telling staff she did not know where ambulance crews had taken her body.
But after the funeral home attempted to track down the body, they became worried and contacted the police. Enfield Police Department chief Tyree Davis announced on his Facebook page that officers visited the home of Hudgins to make contact. "After speaking with the daughter officers entered the residence to do a welfare check and discovered a badly decomposed body in the home," Davis said.
"Detective Willie Murphy Jr. and Detective Teo Antunez Jr. led the investigation and found that the deceased was in the home for several months before the daughter notified family members of their mother's passing. Detectives interviewed Hudgins and learned that she did not report the death because she was curious and wanted to see the stages of death."
Hudgins was charged with felony concealment of death. She was issued a $5,000 bond and will appear in front of the court on November 7.
Speaking to WRAL, Kenny Velasquez—the former partner of Nellie May Hudgins' grandaughter—said Donna Sue Hudgins had repeatedly given excuses for why they couldn't see her mother. "Every time somebody would stop by, she would meet us at the door, and say she's asleep or something like that," Velasquez said. "Apparently every time someone would call, same thing."
Neighbors said they noticed a foul smell coming from the property, but passed it off as a "sewer or something."
Last month, in New Hampshire, a hoarder was discovered to be keeping the body of his dead mother inside his house. A welfare check confirmed 60-year-old Gary Cotter had been living in the Salem home with the deceased body of his 80-year-old mother, Florence. Gary had become a recluse and was surviving off delivered pizzas and couriered groceries.
Police were tipped off by a pizza delivery man who said that Cotter's orders had become inconsistent. "Over the past few weeks, past week-and-a-half or so, his order became a little more erratic, a little larger," Johnson said. "He would order things he had never ordered before and he was pretty consistent about what he got. When our driver got there he asked him to bring the food to a window instead of the door and that raised some alarms."