North Carolina's COVID Vaccine Supply Crippled by Snow, Only 18 of 366 Sites Getting Shipments
North Carolina is facing delays in COVID-19 vaccine shipments due to extreme weather, with fewer than 20 vaccine providers receiving shipments of doses.
According to data from the state's health department provided to the Associated Press, of the 366 different vaccine providers across North Carolina, only 18 have doses being shipped.
Newsweek reached out to the North Carolina Department of Health and Human Services (NCDHHS) for confirmation but did not receive a response in time for publication.
"The shipments are largely going to more heavily populated areas, such as Charlotte, Raleigh, Durham, Winston-Salem and Greensboro," the AP reported.
In a statement issued on Thursday morning, NCDHHS stated that they have "been notified by the federal government of continued delays in some shipments and deliveries of COVID-19 vaccine this week due to severe weather. Both first and second dose shipments have been impacted."
"At this time, Moderna vaccines have not been shipped this week and only a limited number of Pfizer vaccines have been shipped. Both Pfizer and Moderna have a backlog of orders due to weather," the statement said. "These delays may cause vaccination appointments to be postponed or rescheduled. As there is not enough vaccine in the state to shift or transfer supply in order to cover the delayed vaccine doses, DHHS is advising providers to assess current appointments and notify recipients accordingly based on on-hand supplies."
The delay in vaccine shipments comes as the state faces extreme weather conditions, including freezing rain and ice, leaving more than 8,000 without power, according to poweroutage.us.
North Carolina is not the only state to experience a delay in vaccine shipments, as several others such as Texas and Louisiana have also faced extreme winter weather conditions resulting in delays.
"Due to the severe winter weather currently impacting a large swath of the country, the U.S. government is projecting widespread delays in COVID-19 vaccine shipments and deliveries over the next few days," Centers for Disease Control and Prevention (CDC) spokesperson Jasmine Reed said in an email sent to NBC News.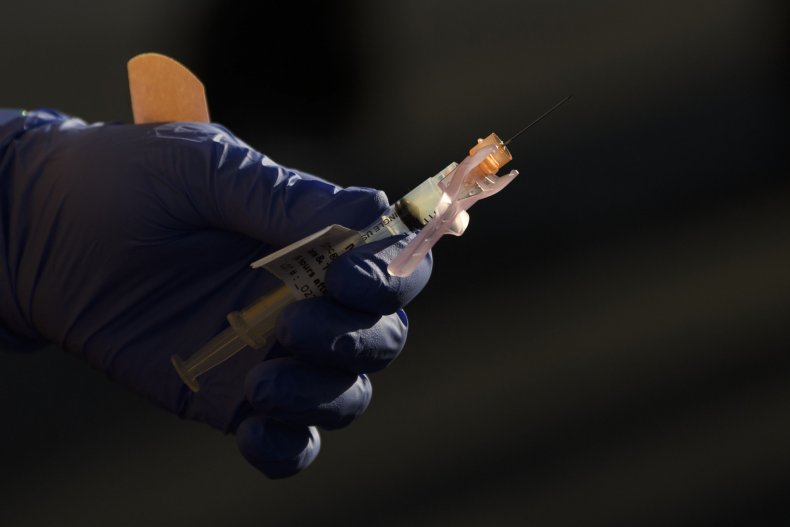 The statement sent to NBC News also noted that "shipping partners are working to deliver vaccine where possible, contingent on local conditions, but the adverse weather is expected to continue to impact shipments out of the FedEx facility in Memphis, Tenn., as well as the UPS facility in Louisville, Ken., which serve as vaccine shipping hubs for multiple states."
A spokesperson for FedEx told Newsweek via email that "Prolonged severe weather is continuing to impact much of the FedEx network in the U.S., including the ability to pick up and deliver in certain cities. We have contingency plans in place to help lessen the effect of inclement weather on operations and service, and we are implementing those plans as we're able."