As North Dakota's coronavirus cases continue to surge, state officials have rescinded a quarantine order, which required close contacts of a COVID-19 case to self-quarantine for two weeks. This comes as the state's contract tracing administrator says around 70 percent of college students have not been tested for coronavirus, despite young people driving the latest spike.
On Thursday, the North Dakota Department of Health reported 471 new COVID-19 cases—among the highest daily totals since the beginning of the pandemic. Officials also confirmed eight deaths, taking the state's total to 211, while the number of active cases reached a new record high of 3,482.
This is the sixth time in the past week that the state has set a new record for the number of active coronavirus cases.
North Dakota currently has the highest number of COVID-19 cases per capita out of any state in the nation at 358 per 100,000 people, according to The New York Times coronavirus counter. It has recorded more deaths from the disease in September—64 so far—than in any other month of the pandemic so far.
Late Thursday, North Dakota interim State Health Officer Paul Mariani rescinded an order that required close contacts of people known to be infected with COVID-19 to quarantine at home for 14 days or risk facing criminal charges, just a day after it was put in place.
Previously, the order only required household contacts of a known COVID-19 case to quarantine, INFORUM reported. On Wednesday, Mariani expanded the order to require close contacts to quarantine as well—defined as anyone who has come within six feet of a known case for at least 15 minutes—but this decision was rescinded Thursday.
"While this order is being rescinded, we continue to stress the importance of quarantining and isolation to bend the curve back in the right direction in North Dakota," Mariani said in a statement. "Whenever possible, all close contacts of individuals infected with COVID-19 should avoid contact with others for 14 days past the last day they were in contact with the person who tested positive."
The rescinding of the order is out of step with federal guidelines issued by the U.S. Centers for Disease Control and Prevention (CDC). The guidelines state that the both asymptomatic and symptomatic close contacts should self-quarantine for 14 days after their last exposure to a confirmed case.
Republican Governor Doug Burgum said in a statement: "We need a light touch of government... and we feel we can better support those efforts by working more closely with local public health and community leaders to identify mitigation strategies that will work and be supported in each community."
North Dakota is one of the few states without a mask mandate. Burgum has rejected the idea of issuing one, preferring instead to advocate the use of masks through a sense of personal responsibility.
The largest proportion of new coronavirus cases in North Dakota consists of people aged 20-29, many of which are university students. But on Thursday, news emerged that less than a third of college students across the state have been tested for COVID-19, the Grand Forks Herald reported.
Vern Dosch, the state's contact tracing administrator, said that around 70 percent of students had not been tested, which could be explained by concerns related to receiving a positive result, among other factors.
"Some of them are asymptomatic or they don't have any symptoms, they feel fine, so they don't feel the need to get tested," Dosch said. "Sometimes, it is a personal sacrifice to fess up that you are positive. The notion of positive cases walking around campus unidentified, unisolated is a concern. We know that that's happening just based on the data and the positivity rate on these campuses. We know that there are students that, for one reason or another, have elected not to be tested and have all the symptoms. So, again, educating them, encouraging them is so important."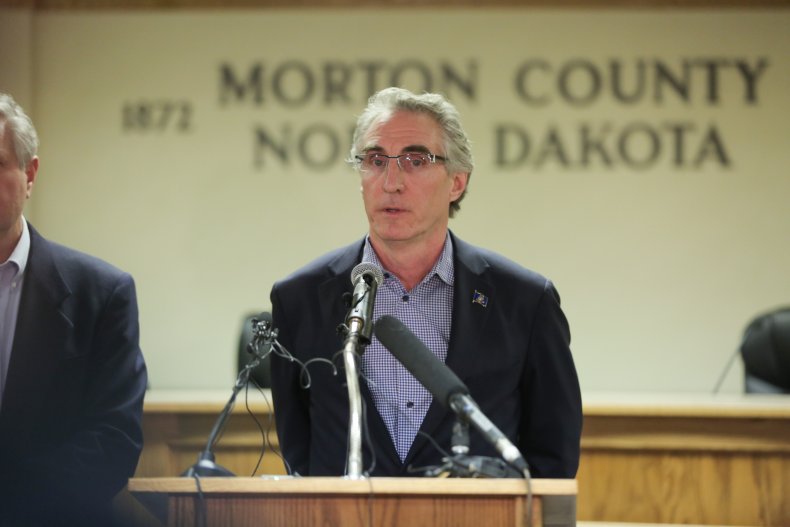 Uncommon Knowledge
Newsweek is committed to challenging conventional wisdom and finding connections in the search for common ground.
Newsweek is committed to challenging conventional wisdom and finding connections in the search for common ground.
About the writer
Aristos is a Newsweek science reporter with the London, U.K., bureau. He reports on science and health topics, including; animal, mental health, and psychology-related stories. Aristos joined Newsweek in 2018 from IBTimes UK and had previously worked at The World Weekly. He is a graduate of the University of Nottingham and City University, London. Languages: English. You can get in touch with Aristos by emailing a.georgiou@newsweek.com.