North Dakota Man Wearing 'Camouflage Balaclava' Set Bible on Fire Inside Walmart, Police Say
A masked North Dakota man was arrested after burning a Bible inside a Walmart, in a bizarre scheme allegedly intended to draw attention away from the man's shoplifting activities.
Andrew Ells, 27, was arrested Monday in Bismarck after video surveillance footage revealed his alleged involvement in the incident, which took place Friday morning. He was charged with felony counts of arson and endangering by fire or explosion. Ells admitted his involvement in the scheme under police questioning, according to a probable cause affidavit obtained by The Smoking Gun.
The affidavit provides the testimony of Detective Jon Lahr, who was called by the Bismarck Fire Department to investigate the "suspicious" fire, which was said to have caused $300,000 worth of damage at the store. A Walmart employee showed Lahr security footage of the incident, which led to the identification and later arrest of the suspect.
"The video showed a male in the garden section of the store, where the fire occurred," stated Lahr. "The male was later identified as Andrew Ells. He was wearing a camouflage balaclava, a dark colored jacket, dark colored pants, with an orange/yellow striping down the outside of the leg. Ells appeared to have a knee brace on."
"This exact male is then seen in the garden section," he continued. "Shortly after going to an area behind some boxes a fire appears. This was determined the cause of the fire, through the origin and cause investigation conducted by the Bismarck Fire Department."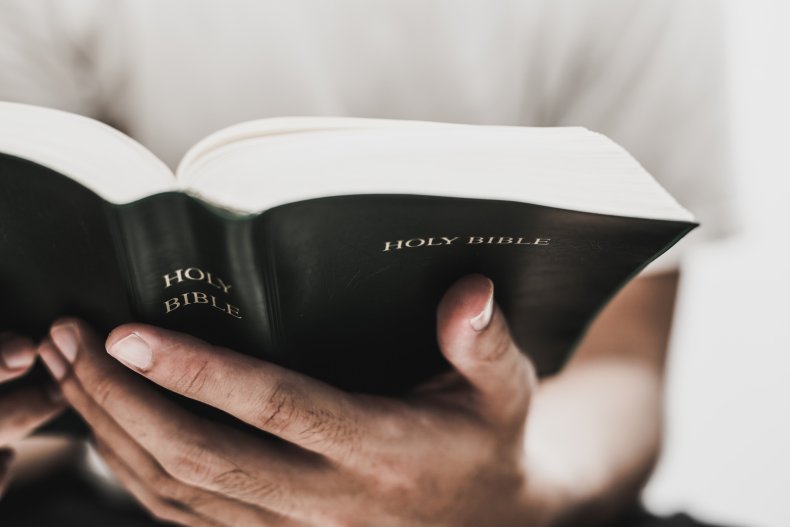 Police conducted an interview with Ells after apprehending him days later. During the interview, Ells allegedly told Lahr he had started the blaze by setting on fire a Bible he had brought to the store, which was later recovered "partially burned" along with a melted lighter fluid bottle.
"Ells admitted to lighting the fire," wrote Lahr. "Ells said he had a Bible with him that he had under his disguise. He said that he laid the Bible on the floor and ignited the Bible and then exited through an emergency exit, directly to the east of where he ignited the fire. He said he used a lighter from the store that was in a package. Ells said his reasoning for igniting the fire, was a distraction so he could steal items he had in the cart."
Although the affidavit suggests that causing a distraction was the likely motive, it's unclear why Ells allegedly chose to use a Bible to fuel the fire.
Ells was reportedly being held in a Bismarck detention center in lieu of $25,000 bail. If convicted, he could face 15 years behind bars.
Newsweek reached out to the Bismarck Police Department but did not receive a response in time for publication.