North Dakota Man Chad Isaak Arrested After Brutal Killing of Four Office Workers Found Shot or Stabbed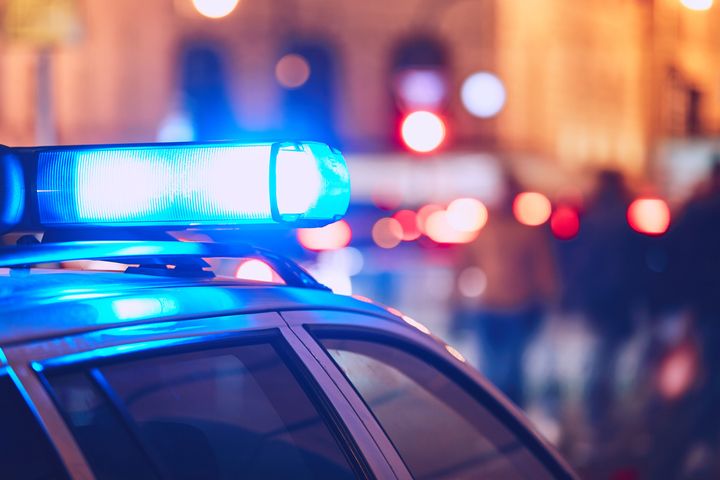 Police in North Dakota have arrested a suspect who is believed to be linked to a quadruple homicide at a property management building in Mandan on Monday.
Police chief Jason Ziegler announced in a press conference late last night that the suspect had been identified as Chad Isaak, 44, of Washburn. Isaak was arrested yesterday at 7:45 p.m and is now facing four counts of AA felony murder. There are no additional suspects.
Deputies responded to a medical call at the building of RJR Maintenance and Management on Monday just before 7:30 a.m. At the scene, officers found three males and one female had died from stab wounds and/or gunfire.
While a motive remains unknown, Ziegler told reporters that Isaak's vehicle had been spotted in the "many hours" of video surveillance being reviewed by investigators. It was later found in Washburn and deputies from McLean County Sheriff's Office conducted a traffic stop.
"Evidence discovered on Isaak and in the vehicle provided probable cause to place Isaak under arrest for the murders," the police chief said, without elaborating on the exact evidence.
Ziegler confirmed reports that the trailer park where Isaak lived is managed by RJR Maintenance and Management. Stressing the lack of motive, he said the next step would be "putting everything together so we can get prosecution on this and bring Mr. Isaak to justice."
On Tuesday, police obtained the identities of the victims and notified next of kin. They were named as Robert Fakler, 52, Adam Fuehrer, 42, Lois Cobb, 45 and William Cobb 50. Fakler was an owner of RJR Maintenance and Management. The other victims were RJR employees.
While details remain scant, the Mandan Police Department has said investigators believe the incident was "specific to the victims involved" and the wider public is not in danger.
According to CBS News, Isaak is likely to appear in court today. While there is no death penalty in North Dakota, the suspect now faces a maximum setence of life in prison without parole.
In a statement posted to Facebook, Ziegler said: "The Mandan Police Department would like to extend our gratitude to the citizens of Mandan for their patience and trust.
"We would like to thank the extended community for providing videos, leads, tips and offers of help. A special thanks to local, state and federal law enforcement agencies that have offered their assistance.
"Please continue to keep the families and co-workers of the victims in your thoughts. We will continue to support the employees of RJR in their time of need."
Isaak is not currently believed to have a criminal history, CBS News reported. The suspect is being held at McLean County Jail.