North Dakota Sets COVID Case, Hospitalization Records As Infections Continue To Rise
The North Dakota Department of Health (NDDOH) on Friday reported the state's highest number of new COVID-19 cases and active hospitalizations since the pandemic began.
On Friday, September 18, health officials reported a total of 17,230 cases statewide, which included a 508 positive case increase. Before Friday, North Dakota's largest single-day increase in new cases was reported on September 11, at which time health officials reported 468 new infections.
New virus cases have been on the rise in North Dakota since July. The state reported its first day of more than 100 new cases on July 12, and new daily case increases have frequently been above 200 since mid-August, according to the NDDOH. The state currently has a 14-day rolling average testing positivity rate of 5.8 percent, health officials said on Friday.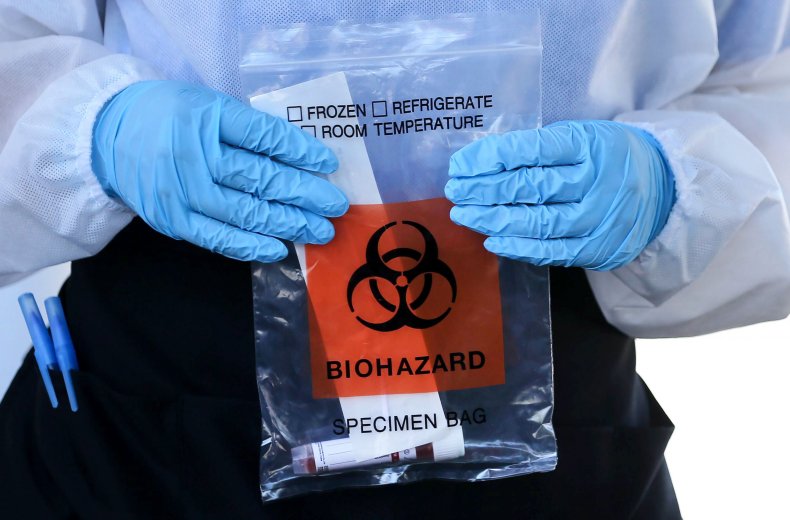 Hospitalization rates have also been increasing in North Dakota since late June. Health officials said that 78 patients were hospitalized as of Thursday, September 17, marking the state's highest number of COVID-19-related hospitalizations yet. That number ticked down to 77 on Friday, but still represented a significant increase since daily hospitalization numbers began exceeding 30 in mid-July. Of those 77 patients, health care workers were treating 24 in intensive care units as of Friday, according to the NDDOH's latest data.
The state is currently operating using its "North Dakota Smart Restart" program, which provides counties with color-coded guidelines assessing their virus risk levels depending on their 14-day averages for testing and new infections. North Dakota does not currently have a statewide mask mandate, though Governor Doug Burgum and state health officials have encouraged mask use among residents.
Earlier this week, Burgum told The Bismarck Tribune that he did not plan to change his stance on requiring residents to wear masks, which he described as "a community thing."
Newsweek reached out to Burgum's office for comment but did not receive a response in time for publication.
On Wednesday, Centers for Disease Control and Prevention Director Robert Redfield told legislators during a congressional hearing in Washington, D.C., that masks are the "best defense" the public has against the spread of COVID-19.
"These face masks are the most important, powerful public health tool we have," Redfield told congressional legislators. He said it would be possible for the U.S. to bring the virus under control in a matter of weeks if face coverings were embraced by all Americans.
More than 6.6 million COVID-19 cases have been reported in the U.S. since the pandemic began, and the country is also quickly approaching a total of 200,000 virus deaths. According to researchers at Johns Hopkins University, North Dakota is one of 27 U.S. states that does not meet the World Health Organization's testing positivity guidelines, which recommend states report a 5 percent positivity rate or lower for 14 consecutive days prior to reopening.