North Face Founder Douglas Tompkins Dies in Chile Kayaking Accident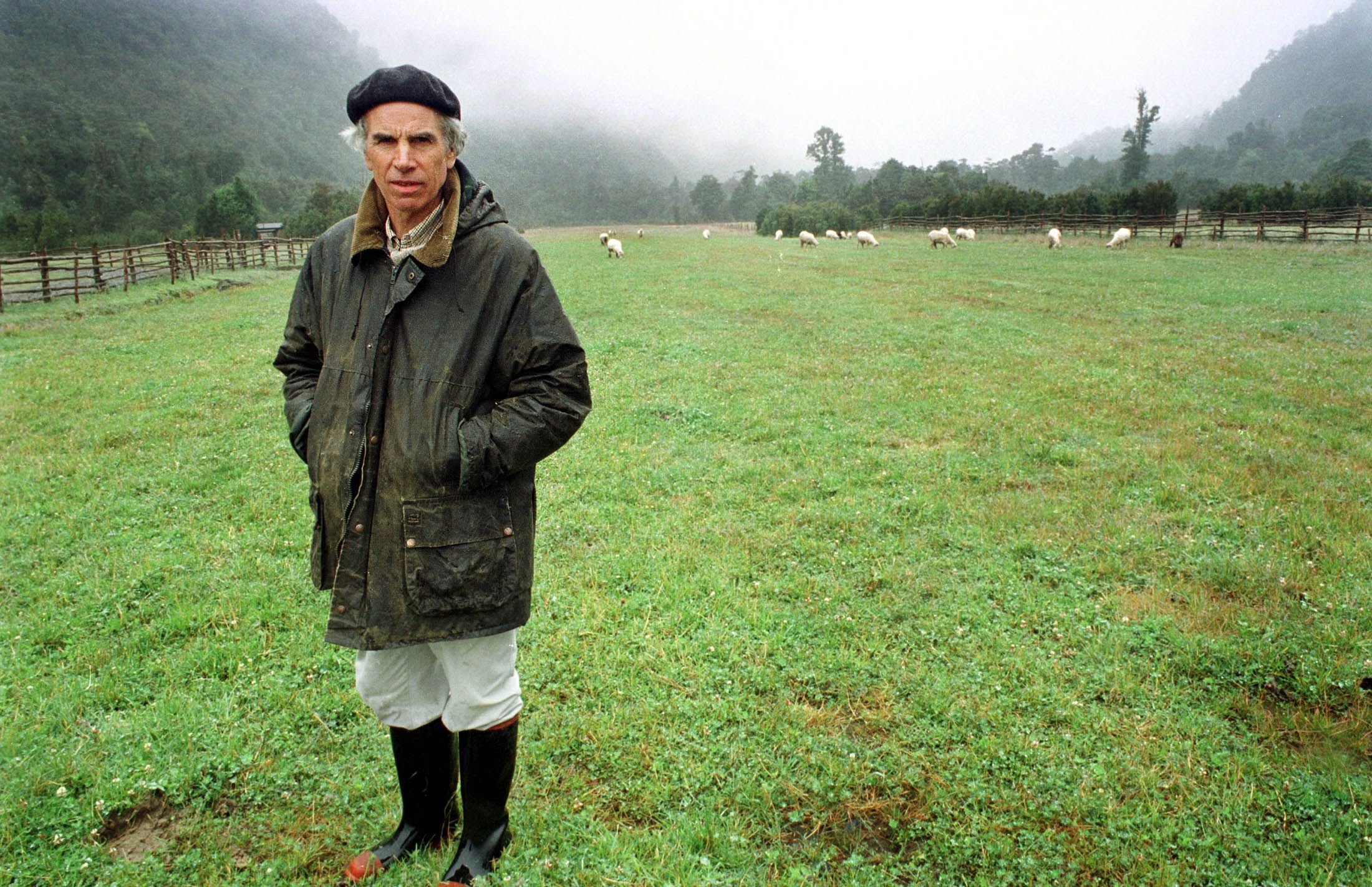 Douglas Tompkins, a wealthy U.S. businessman and founder of the North Face and Esprit clothing companies, died Tuesday from severe hypothermia after a kayaking accident in Chile.
Tompkins, 72, was known for being an outdoorsman and conservationist. He was boating with five other foreigners on Tuesday morning when their kayaks capsized from strong waves in General Carrera Lake, located in the Patagonia region of southern Chile. Tompkins was flown to a nearby hospital, where he later died.
Three of the kayakers made it to land, but Tompkins and two of the others remained in the water until military personnel rescued them, the Chilean Navy said. The other five kayakers survived.
In 1966, Tompkins opened the first North Face location as a small mountaineering store to make and sell outdoor equipment in San Francisco's North Beach neighborhood. Two years later, the shop moved to the other side of San Francisco Bay, and the company eventually opened retail locations around the world.
Tompkins co-founded the Esprit clothing company with his first wife, Susie, in 1968. Over the following decades, the couple grew their business into a multinational company with more than $1 billion in sales. During the late 1980s, Tompkins became increasingly interested in environmental activism and sold his share of Esprit.
After he retired in 1989, Tompkins moved to South America to focus on conservation. He chose Chile because it had "big potential," according to his website. More recently, Tompkins and his wife, former Patagonia CEO Kristine McDivitt-Tompkins, worked to create new U.S.-style national parks in Chile—including Pumalín Park, a public 800,000-acre nature reserve in the south of the country's Lakes Region.
Tompkins grew up in Millbrook, New York, and moved to the West Coast when he was 17, according to his website. He first visited Chile in 1961 to ski race.
"He was a passionate advocate for the environment," the North Face said in a statement. "His legacy of conservation is one that we hope to help continue in the work we do every day."
North Face Founder Douglas Tompkins Dies in Chile Kayaking Accident | World