North Haven, Connecticut, Explosion: Body Found, Nine Officers Injured After SWAT Standoff
Authorities confirmed Thursday that an unidentified body was found following a series of explosions at a residence in North Haven, Connecticut, Wednesday evening. What began as a domestic incident escalated to a barricade and standoff situation involving SWAT teams and culminated in a series of explosions in the town.
The identity of the body remained unclear Thursday. Police were initially called to the scene on reports that a man was holding his wife hostage inside a home. The wife reportedly made it to safety and was alive.
"We heard that the wife actually escaped out of the house while she was being barricaded and then our police department and our surrounding SWAT team support were trying to coax the gentleman out of the house and trying to calm him down and diffuse him," said North Haven First Selectman Michael Freda, according to NECN.
After first responders arrived, an explosion occurred in the barn behind the home, police said. It was in the explosion that some officers were injured.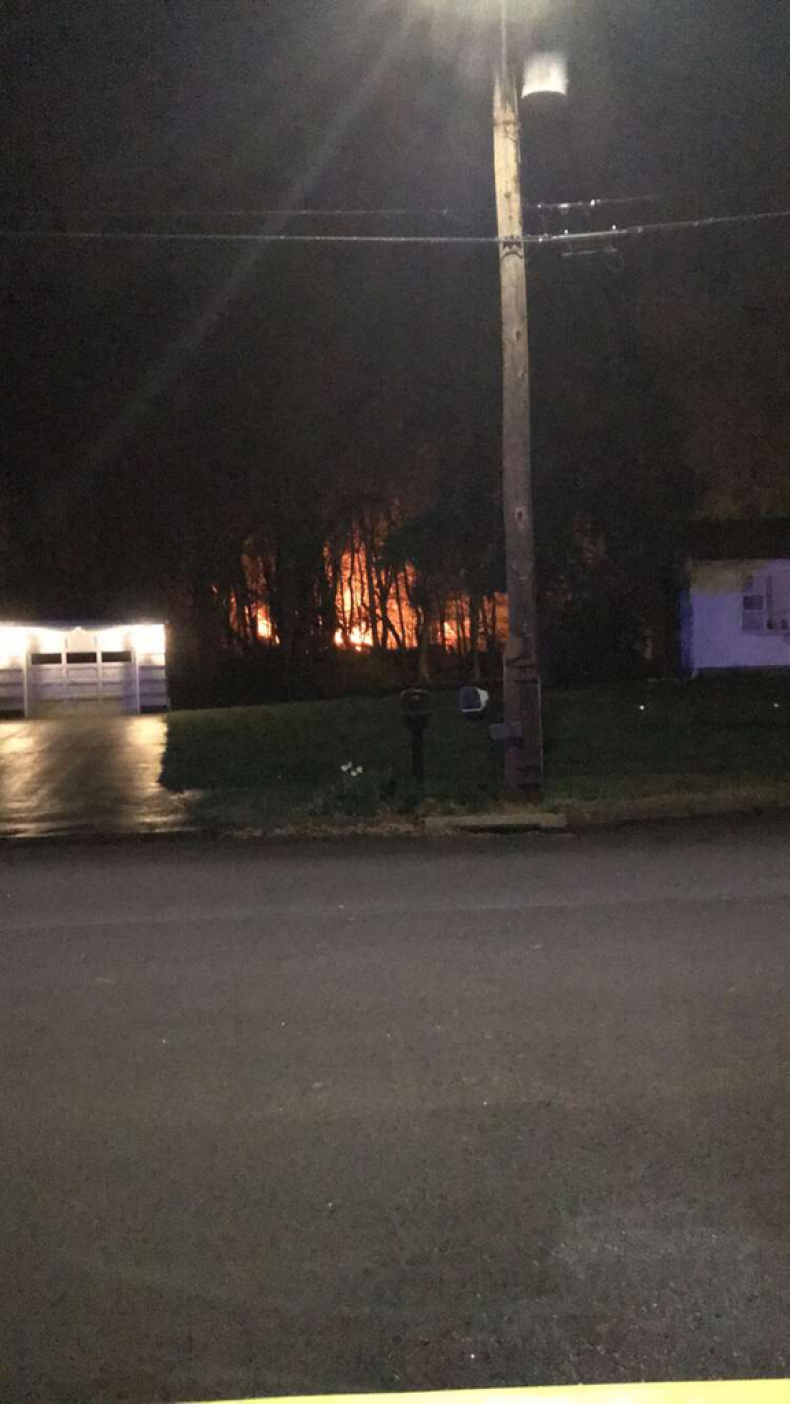 The nine officers injured at the scene were transported to the hospital, where some remained and were being treated for non-life threatening injuries, said State Police Trooper Kelly Grant, according to CBS News. The officers reportedly had cuts and bruises.
In video from the scene, first responders could be heard speaking to someone called "John" inside the house on a megaphone, asking him to come out. The explosion sparked a massive fire, which may have been a gas fire, and authorities cut power in the area.
Investigators had not yet determined the exact cause of the explosion.
"Our hearts go out to the brave first responders who put their lives on the line, and we wish those injured a safe and speedy recovery," Governor Dannel Malloy said Thursday. "Yesterday's tragedy serves as a stark reminder that domestic violence is a serious issue that must continue to be addressed and remain at the forefront of the national conversation."