North Korea Accuses U.S. Of Pushing Peninsula to Brink of Nuclear War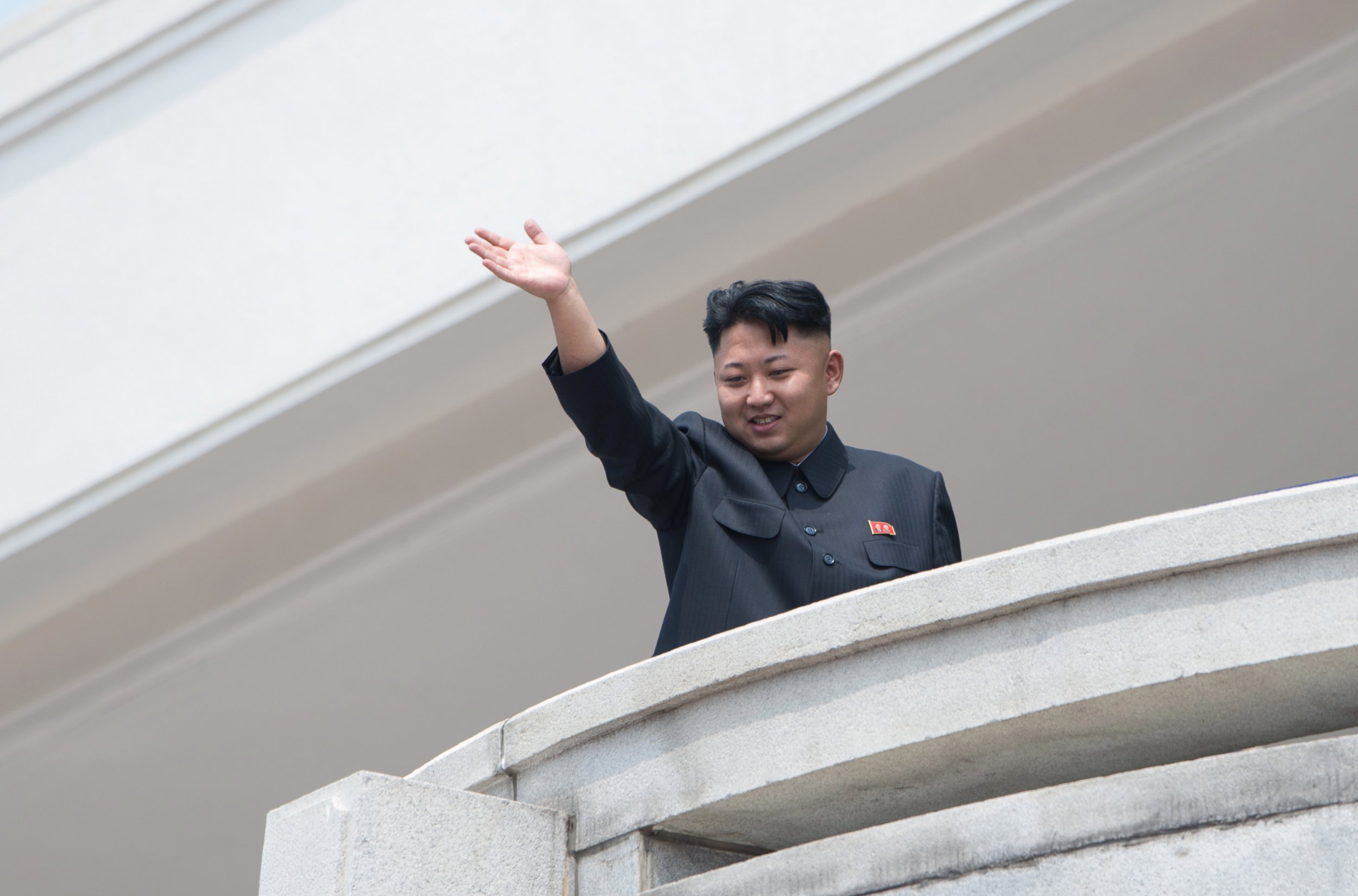 North Korea accused the United States of pushing the Korean Peninsula to the brink of nuclear war Tuesday after a pair of strategic U.S. bombers flew training drills with the South Korean and Japanese air forces in another show of strength.
The two supersonic B-1B Lancer bombers were deployed amid rising tensions over North Korea's dogged pursuit of its nuclear and missile programs in defiance of United Nations sanctions and pressure from the United States.
The flight of the two bombers Monday came as U.S. President Donald Trump said he was open to meeting North Korean leader Kim Jong Un in the appropriate circumstances, even though Pyongyang suggested it would continue with its nuclear tests.
South Korean Defense Ministry spokesman Moon Sang-gyun told a briefing in Seoul that Monday's joint drill was conducted to deter provocations by the North and to test readiness against another potential nuclear test.
The U.S. air force said in a statement the bombers had flown from Guam to conduct training exercises with the South Korean and Japanese air forces.
North Korea said the bombers conducted "a nuclear bomb dropping drill against major objects" in its territory at a time when Trump and "other U.S. warmongers are crying out for making a preemptive nuclear strike" on the North.
"The reckless military provocation is pushing the situation on the Korean Peninsula closer to the brink of nuclear war," the North's official KCNA news agency said Tuesday.
Tensions on the Korean Peninsula have been high for weeks, driven by concerns that the North might conduct its sixth nuclear test in defiance of pressure from the United States and Pyongyang's sole major ally, China.
China's Global Times, a state-backed tabloid that does not necessarily reflect national policy, said in an editorial late Monday the United States should not rely on China alone to pressure Pyongyang into giving up its nuclear ambitions.
April could prove a "turning point", the paper said, but "Washington ... must also continue to exert its own efforts on the issue".
It was widely feared North Korea could conduct its sixth nuclear test on or around April 15 to celebrate the anniversary of the birth of the North's founding leader, Kim Il Sung, or on April 25 to coincide with the 85th anniversary of the foundation of its Korean People's Army.
The North has conducted such tests or missile launches to mark significant events in the past.
Instead, North Korea conducted an annual military parade, featuring a display of missiles, on April 15 and then a large, live-fire artillery drill 10 days later.
South Korea's acting president Hwang Kyo-ahn called for stronger vigilance because of continuing provocation by Seoul's poor and isolated neighbor.
"I am asking foreign and security ministries to further strengthen military readiness in order for North Korea not to miscalculate ... and drive the Korea-U.S. alliance and cooperation from neighboring countries such as China to put pressure on the North," Hwang told a cabinet meeting Tuesday.
Trump said Monday he would be "honored" to meet the North's young leader.
"If it would be appropriate for me to meet with him, I would absolutely, I would be honored to do it," Trump told Bloomberg News in comments that drew criticism in Washington.
Trump did not say what conditions would be needed for such a meeting to occur or when it could happen. The White House said later North Korea would need to meet many conditions before it could be contemplated.
"Clearly conditions are not there right now," White House spokesman Sean Spicer said.
"I don't see this happening anytime soon."