North Korea's All-Female Band Leader Hyon Song Wol Is the Only Woman Negotiating on Kim Jong Un's Behalf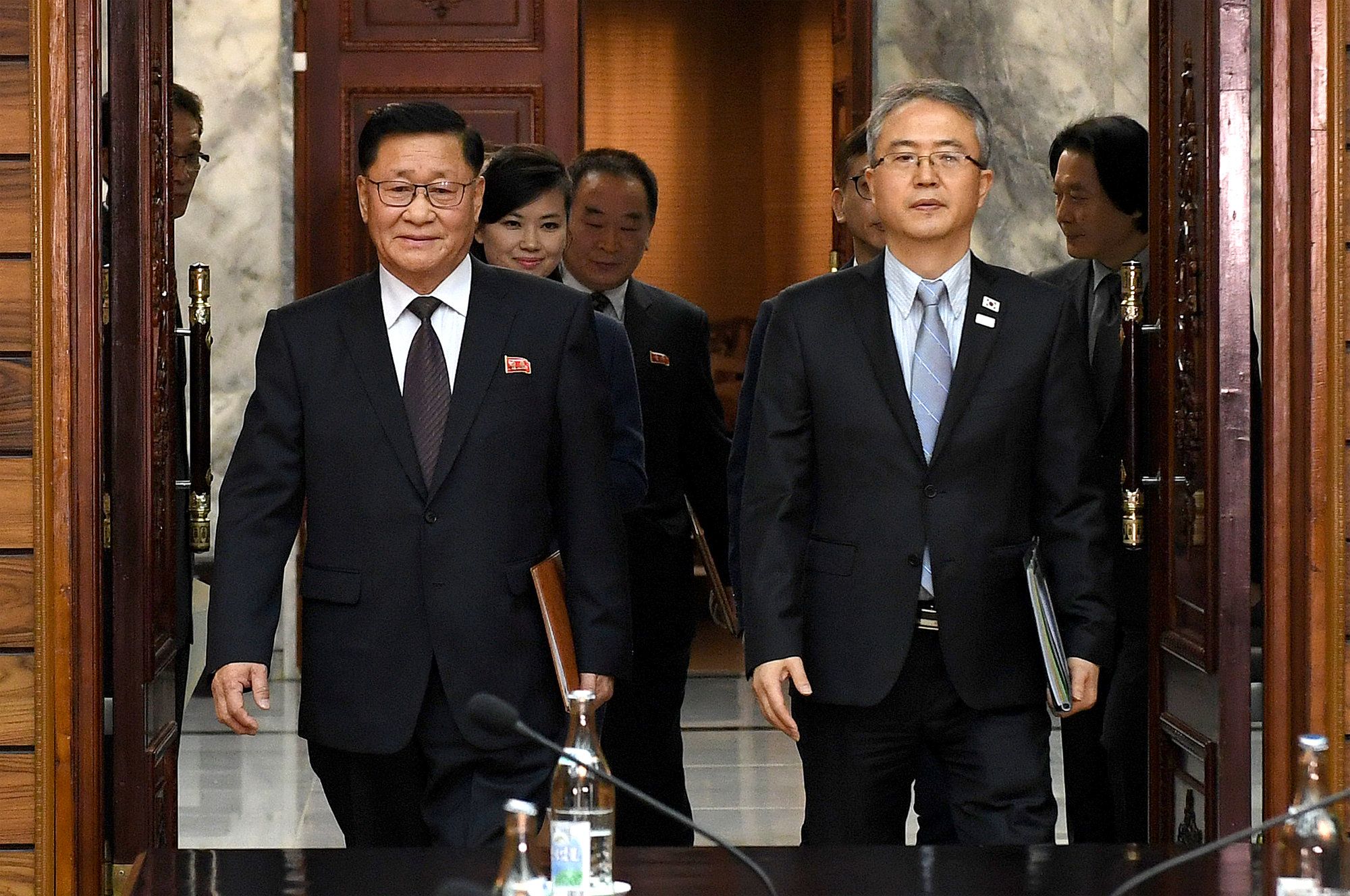 A new round of talks between North and South Korea took place on Monday to further discuss Pyongyang's participation in the Winter Olympic Games, starting in less than a month in Pyeongchang, South Korea.
Delegations from the two countries met at North Korea's Tongilgak building in the truce village of Panmunjom. Each delegation was led by officials of the country's respective culture ministries, but the only woman at the table—the first one to be included at the inter-Korean talks that began on January 9—featured on North Korea's side.
Hyon Song Wol, Pyongyang's deputy chief delegate to the talks, is one of the most well-known women in North Korea and the leader of all-female musical group Moranbong Band, created in 2012 by order of leader Kim Jong Un and the closest thing the country has to a pop music ensemble to rival the South's world-famous K-pop genre.
Among the four-member delegation, Hyon held the highest political status, South Korean news agency Yonhap reported, since she sits in the ruling party's central committee, an influential position to which Kim promoted her in October.
Hyon, believed to be in her 30s, has been a figure in North Korea's rumor mills for years. Stories suggested she was romantically involved with Kim before he married his wife Ri Sol Ju, herself a former performer and a member of North Korea's cheer squad known as the "army of beauties" in South Korean media.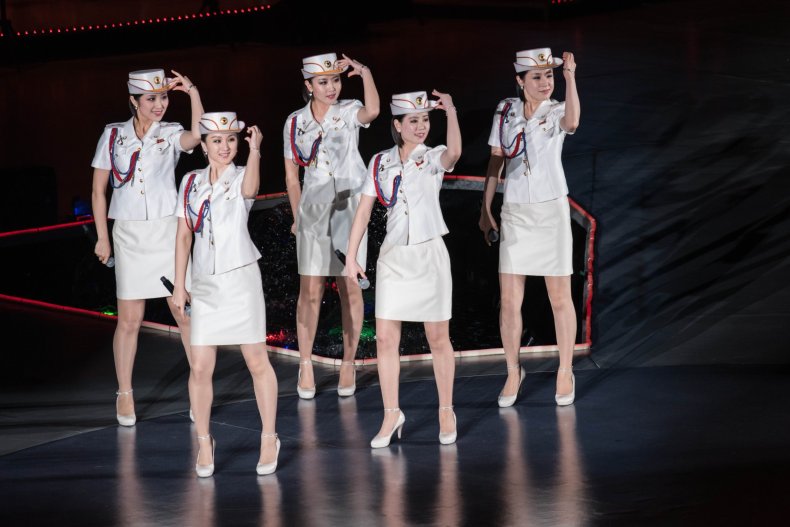 However, the rumors seem unsubstantiated as they appear to originate from 2012 media reports mistakenly identifying Ri as Hyon in a picture featuring her with Kim. Other unconfirmed reports in South Korea's defector media outlet Daily NK dismissed reports of a relationship between Hyon and Kim, claiming Hyon was instead Kim's father Kim Jong Il's last mistress.
Hyon made international headlines again in 2013, when reports claimed she had been executed for violating the country's pornography law. However, the rumors were proven baseless when she appeared on state television in 2014, making a speech at the national meeting of artists in which she praised the country's leader for his "heavenly trust and warm care" in promoting the arts, as The New York Times reported at the time.
Hyon's fame has surpassed North Korea's borders, as she led the Moranbong Band in a visit to China where they were due to perform in December 2015. The performance was abruptly cancelled for unspecified reasons, although Reuters reported at the time that Chinese authorities objected to some of the band's anti-American lyrics.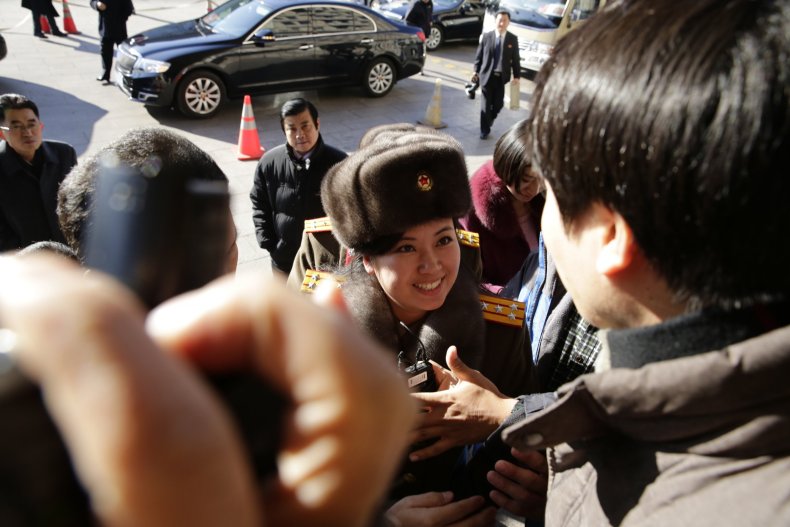 It remains unclear whether the band will be sent to South Korea to perform in Pyeonchang. On Monday, the two delegations discussed dispatching North Korea's 140-member orchestra to perform in South Korea, Yonhap reported, quoting Seoul's unification ministry, noting this would be the first North Korean performance in the country since 2002.
"The two sides plan to discuss details including the venue, stage conditions and other matters through consultations," a joint statement quoted in Yonhap read. "In this regard, the North will send an advanced team at an early date."