North Korea's Most Surprising Acquaintances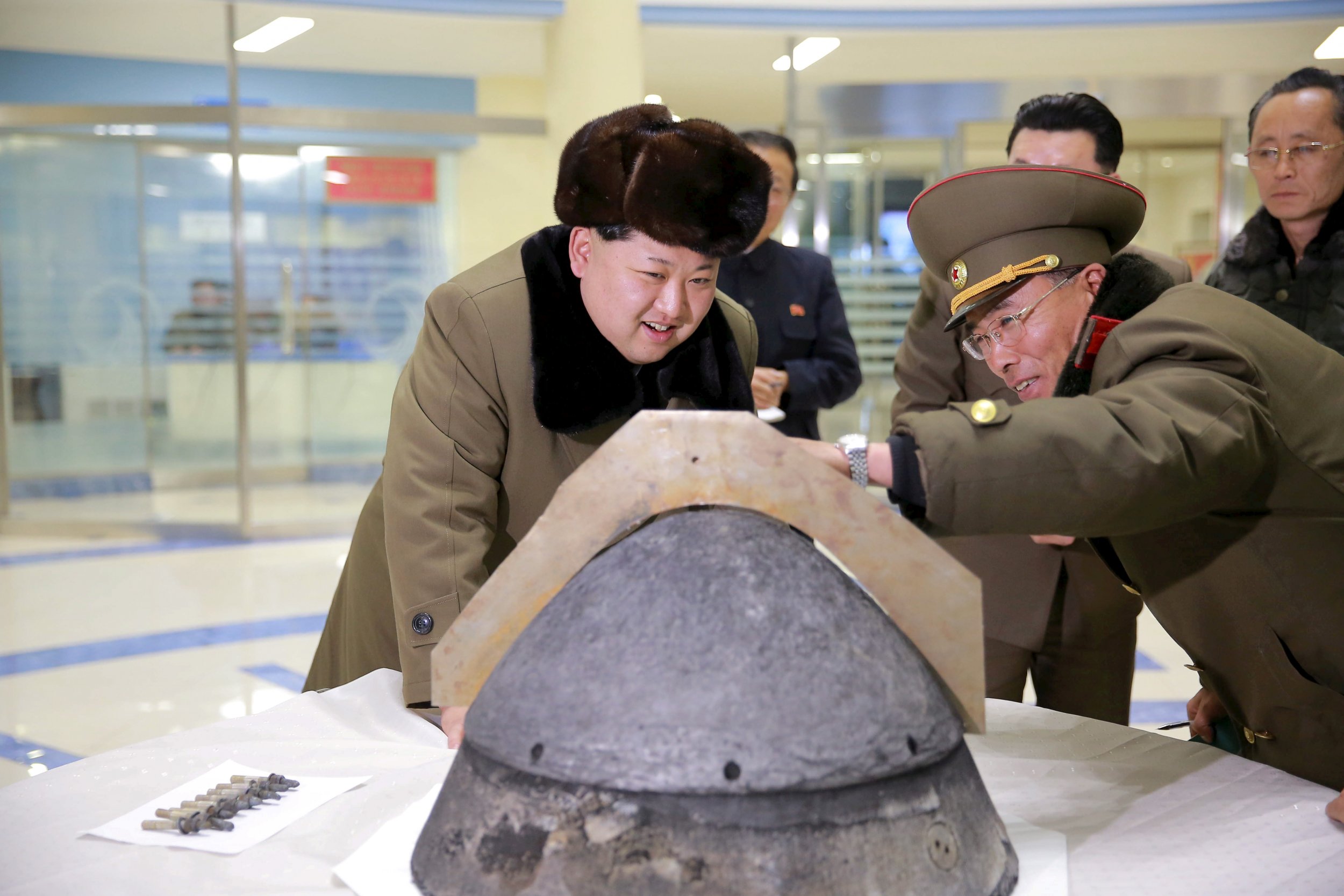 North Korea has two allies and key trade partners: China, and Russia. However, the country has other global associates. It has a working embassy in Equatorial Guinea, and it was known to send workers to Western Europe. After the assassination of Kim Jong Nam—the half brother of Kim Jong Un—Malaysia's visa-free relationship with North Korea became internationally known.
Many African countries dominate the list of those with relationships with North Korea. On Tuesday, North Korea's news agency KCNA reported how the president of Gabon Ali Bongo Ondimba stressed that the country wants to "boost the exchange and cooperation with the DPRK in such fields as politics, economy and culture in any situation and will strive to do so."
For countries that get sidelined by the U.S. and E.U., North Korea is an appealing tradepartner. With no trading links to the U.S., sanctions will have no effect on these countries.
Ramon Pardo, Senior Lecturer in international relations at King's College London, says North Korea can offer three key benefits to partners: "The first is that North Korea offers cheap labor for sale, which is attractive for poor countries. The second is that [it] has technology they want, in addition to different arms programs. It's not advanced technology, but it's all these countries need. Finally, all the money earned by the workers goes to the North Korean leadership, so they're willing to deal with any problems regarding labor."
North Korea's relationships with smaller, forgotten countries have not gone unnoticed. Last year, Park Geun-hye, South Korea's recently impeached president, reached out to Uganda in an attempt to move the country away from allegiance with North Korea. It worked—within days Uganda's President Yoweri Museveni had expelled 60 North Korean advisers and military staff resident in Uganda. North Korea had previously made a vast amount of money selling low-grade weapons to Uganda.
Angola
In 2013 Angola's foreign affairs ministry MIREX said its relationship with North Korea was "excellent." It acknowledges friendship and cooperation between the two countries which dates back to before Angola's civil war. North Korea provided 3,000 troops to Angola during the 1980s, according to NK news, an American-based news site that provides information about events in North Korea.
Benin
A communist country since 1975, Benin developed relationships with other communist countries, including North Korea. In 2013, the ex-president of Benin Thomas Boni Yayi described relations between North Korea and Benin as "excellent ones of friendship and tradition ", although this was quoted by KCNA. Allegedly, Yayi also praised the DPRK for extending "aid and cooperation to Benin for its socio-economic development".
Bulgaria
North Korea's only ally in Europe is Bulgaria. During the Cold War, Bulgaria's Communist leadership reached out to form ties with other Communist countries around the world. A diplomatic relationship was formed between the two countries in 1948, and they signed a bilateral cooperation agreement in 1970.
Democratic Republic of Congo
North Korea smuggled close to 3,400 tonnes of weapons into the Democratic Republic of Congo in 2009, and in 2010 an Air Koryo plane landed in Bangkok to refuel loaded with 35 tonnes of weapons, including surface-to-air missiles labeled as "mechanical parts." These weapons were believed to be heading to Central African countries. Thai officials said it was probably just the "tip of the iceberg," of North Korea's illegal smuggling operation.
Madagascar
Land of lemurs, baobab trees, and aquamarine waters, Madagascar is also home to a legacy of North Korean arms and military support. Admiral Didier Ratsiraka, leader of Madagascar's second socialist republic, was inspired by Kim Il Sung. North Korea helped build new waterways for Madagascar in the 1970s, and the presidential palace, for no money. Even today, Madagascar considers North Korea a close ally, reports the Calvert Journal.