North Korea: Americans Want to Sully Our Human Rights Image to Justify Sanctions
North Korea has suggested the U.S. government has fabricated human rights abuses in the secretive country to justify further economic sanctions, accusing Washington of trying to stoke confrontation between the two nations despite recently improved relations.
The outbursts came after the United Nations Human Rights Committee adopted a resolution earlier this month noting North Korea's "longstanding and ongoing systematic, widespread and gross violations of human rights." The resolution is likely to be approved next month.
The U.S. has called for a U.N. Security Council meeting to be held early next month to discuss human rights in North Korea, The New York Times reported. The organization's top human rights official, Michelle Bachelet, will be invited to address the session.
U.N. resolutions and meetings regarding North Korean human rights abuses are not new—similar resolutions have been adopted every year since 2005. Generally, Pyongyang has dismissed such actions as efforts to overthrow its totalitarian regime.
But this year, amid thawing relations and negotiations to denuclearize the Korean Peninsula, North Korean officials and media have dismissed U.S. activity as a ploy to justify punitive economic sanctions—put in place to try to push North Korea to giving up its atomic weapons.
On Monday, the North's state-run Rodong Sinmun newspaper published a strongly worded commentary on the human rights allegations, denying them outright. "The reason that the Americans are so obsessed with this absurdity is that they want to sully the image of our republic," it read, suggesting the ultimate goal is "to justify their racket for sanctions and pressure and to extract our concessions in their negotiations with us."
Also on Monday, The Associated Press published excerpts from a letter written by the North Korean ambassador to the UN, Kim Song. The diplomat praised the "peace-loving efforts of the D.P.R.K.," using the letters of his country's official name—Democratic People's Republic of Korea.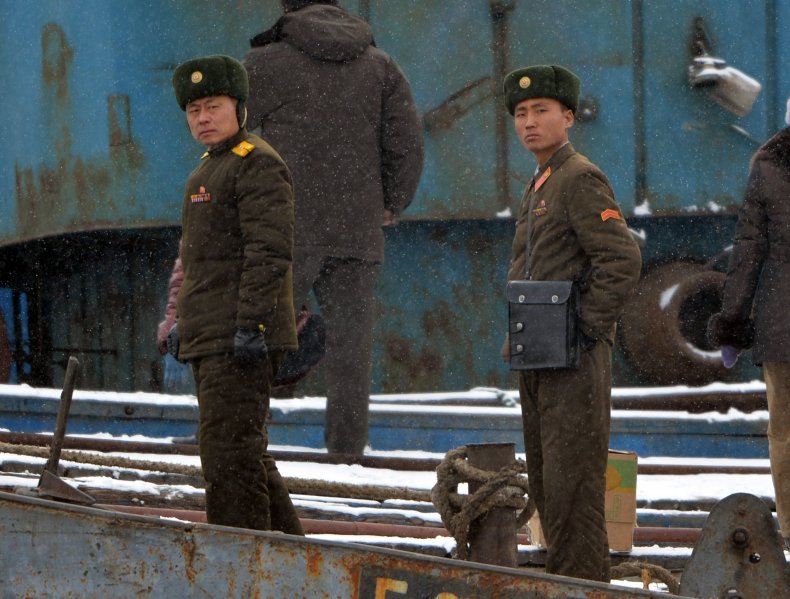 Kim credited the regime for "the atmosphere of peace and stability has recently settled down in the Korean Peninsula." But despite the relative stability, Kim argued the U.N. was still trying to cause trouble.
Urging Security Council members to vote against the U.S. proposal to meet, Kim claimed the council was working to "stoke confrontation instead of encouraging and promoting the ongoing positive developments" in talks between the U.S. and North Korea—talks that have recently stalled with little of substance achieved.
Kim went on to describe the American proposal as "a provocation."
Relations between North Korea and the U.S. have improved, at least on the surface, since the June summit between President Donald Trump and Kim Jong Un in Singapore. The leaders signed an agreement—widely panned as too vague—to work toward denuclearization of the Korean Peninsula.
Though Trump considered the meeting one of his great foreign policy achievements, North Korea has taken no steps toward permanent denuclearization since, despite several high-level talks with U.S. officials.
Some observers have suggested that Trump was played by Kim, handing the young dictator a priceless propaganda opportunity and making key concessions—for example halting joint U.S.-South Korean military drills—for nothing in return.