Can North Korea Attack New York or D.C. With Nuclear Submarines?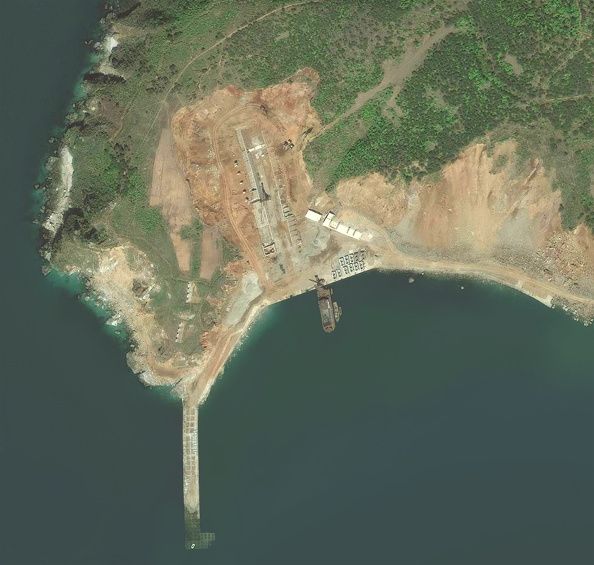 North Korea's development of an operational ballistic missile submarine would pose additional challenges for the U.S. as it works to defend itself and its allies from the rogue nation's burgeoning missile program.
As war on the Korean Peninsula becomes increasingly possible, the U.S. and its allies are preparing themselves in case North Korea launches a ballistic missile at them. That often means preparing for intercontinental ballistic missiles to be launched through the air, into space, and eventually re-enter the atmosphere and hurtle toward their target. Throughout 2017, North Korea continued to test missiles that experts believe are capable of reaching major U.S. cities such as New York and Washington, D.C.
Now, some North Korea analysts say the next threat could come from underwater. Surveillance photos recently showed North Korean workers quickly assembling what are thought to be the country's first operational ballistic missile submarine. North Korea already has one experimental submarine that could potentially launch ballistic missiles, but there is very little information available about the ship.
If North Korea were to obtain a submarine capable of launching ballistic missiles, that would make missile defense even more challenging for the U.S. That's partly because it would give missile detection systems an additional threat to track. Tests have demonstrated that U.S. missile defense systems, which have been likened to hitting a bullet with a bullet, are not capable of deterring every single missile.
Submarine missile launches are considered among the most deadly and difficult to counteract of all weapons. The submarine-launched ballistic missile Pyongyang has been developing over the past year is suspected to be longer and more powerful than previous missiles, according to U.S. and South Korean intelligence.
The longer size of the missile means it could carry more fuel, making it harder to detect because it would need fewer support vehicles for refueling.
Just days after the footage was published by 38 North, a site run by the US-Korea Institute at Johns Hopkins School of Advanced International Studies, the U.S., Japan and South Korea launched drills to practice ways of tracking these hard-to-detect missiles.
Destroyers from all three countries did computer-simulated training on how to track submarine missile launches.
Some analysts argued that the submarine would be too noisy to leave North Korea undetected, a fact that would provide the U.S. and its allies with the chance to prevent an attack. But a submarine also might have the flexibility to get around anti-missile systems used by countries such as South Korea and Japan.
Japan recently announced that it will purchase two additional missile defense systems from the United States, a move meant to protect the country from North Korean aggression.
North Korea will likely continue to develop its submarine-launched ballistic missile program into 2018. If submarines are armed, it's likely they won't move too far from the Korean coast, but they would still complicate regional warfare substantially.