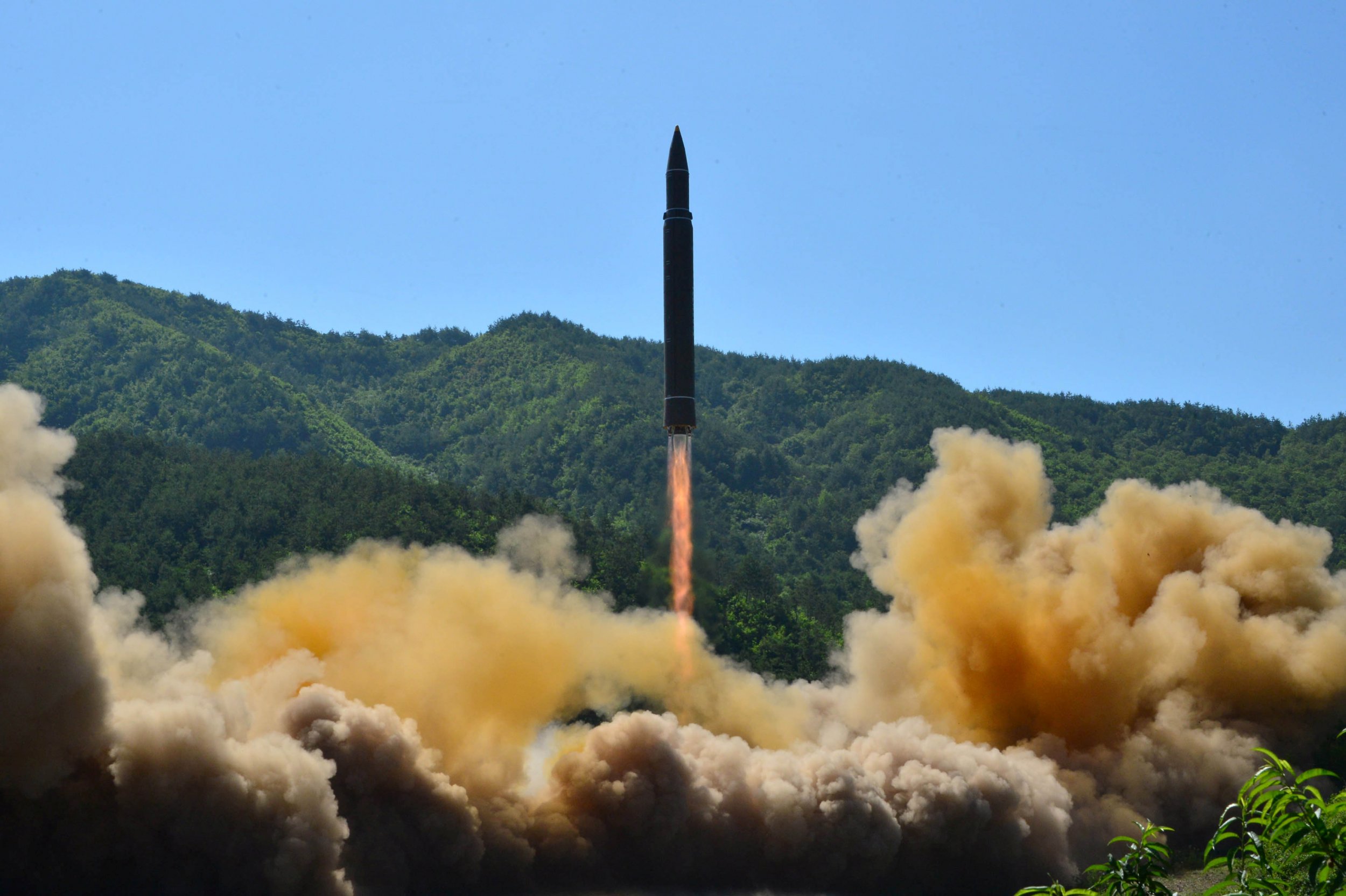 A senior U.S. general has acknowledged that North Korean leader Kim Jong Un is in possession of missiles capable of striking the U.S., but the intended targets would be hard to predict, perhaps even for Kim himself.
While Air Force General Paul Selva, vice chairman of the Joint Chiefs of Staff, told the Senate Armed Services Committee North Korea has developed an intercontinental ballistic missile (ICBM) that could reach U.S. territory, he argued that experts still doubted the reclusive, militarized state's ability to do so with precision or success. North Korea tested its first ICBM, called Hwasong-14, earlier this month amid already high tensions on the Korean Peninsula, which is divided between Kim's nuclear-armed state and U.S. ally South Korea. Selva said that upgrading the projectile's accuracy would likely be North Korea's next step.
Related: North Korea warns U.S. attacking Kim Jong Un would end 'empire of America'
"I ... am not sanguine that the test on the Fourth of July demonstrates that they have the capacity to strike the United States with any degree of accuracy or reasonable confidence of success," Selva said, according to ABC News.
"On range, they clearly have the capability," he added.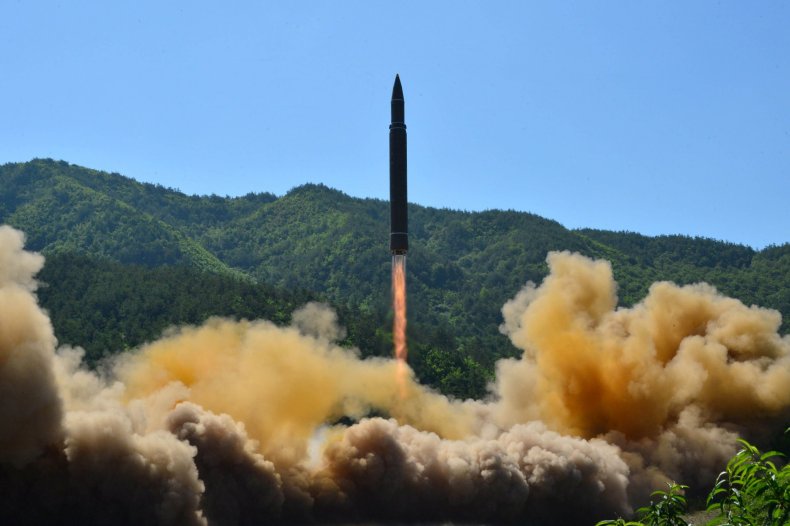 Citing experts, Selva said that "North Koreans have yet to demonstrate the capacity to do the guidance and control that would be required," but he argued the U.S. must "entertain the potential option" of pursuing preemptive military action to prevent North Korea from further upgrading Hwasong-14 and other ballistic or nuclear weapons, Reuters reported.
Selva's words echo that of President Donald Trump and his administration, which has opted to take a harder line against North Korea, especially since reports emerged earlier this year suggesting Pyongyang was planning to conduct a sixth nuclear weapons test. Trump has since expanded the U.S.'s military presence in the Asia-Pacific and threatened to prevent North Korea's nuclear buildup by any means necessary.
North Korea, which mocked Trump last month over his insistence he would prevent it from testing an ICBM, argues its nuclear stockpile is needed to keep away potential invaders such as the U.S. The U.S. has intervened in other nations, such as Iraq and Syria, over weapons of mass destruction allegations, but has not directly fought with North Korea since the early 1950s, when it supported South Korea in a battle with North Korean and Chinese troops backed by the Soviet Union. After more than 50 years of feuding with Washington, North Korea tested its first nuclear device in 2006 and is now believed to be working on attaching such a warhead to its new ICBM.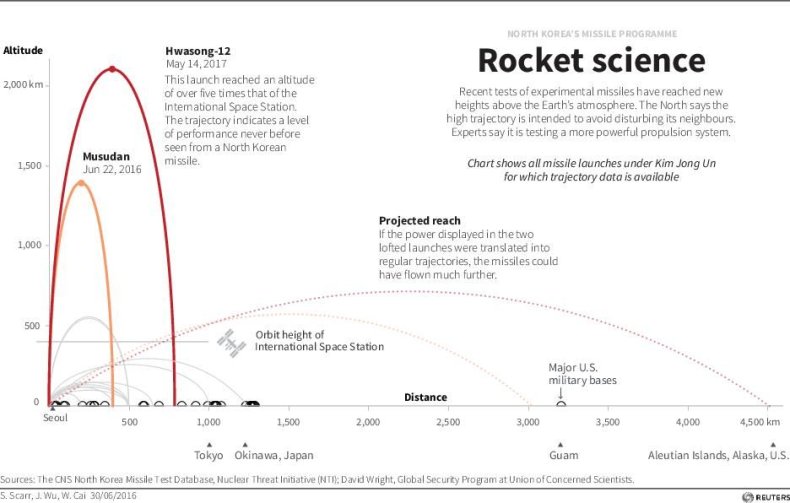 Much debate exists as to the exact range of Hwasong-14, but most analysts agree that at least Alaska is in range. Others, such as aerospace engineer and 38 North contributor John Schilling, have included Hawaii and even parts of northwestern Washington state. Earlier this month, Schilling said that North Korea likely possessed the technology to make the ICBM nuclear and expand its range to "most of the West Coast" in the very near future.