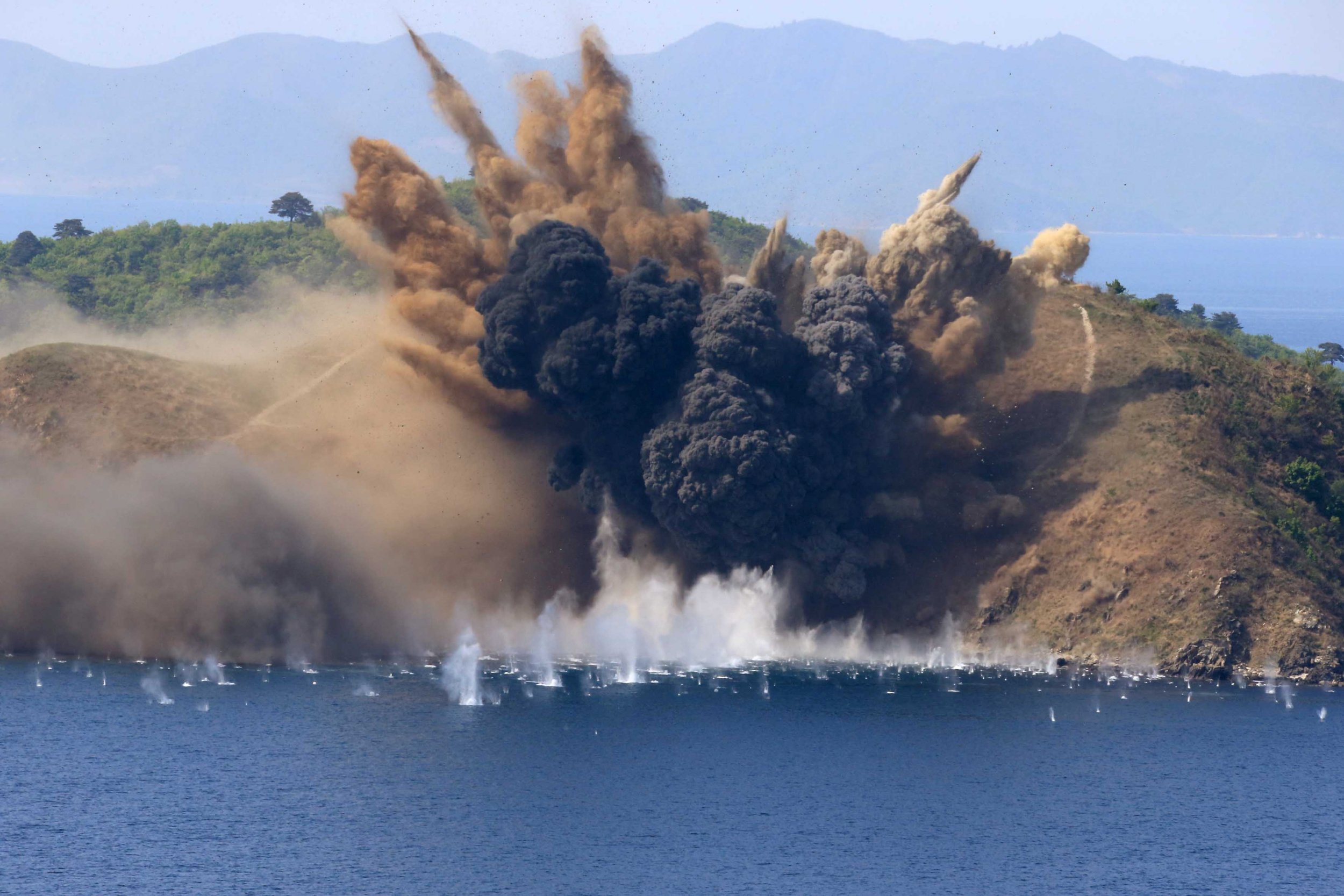 North Korea has renewed its threat to attack the U.S. island territory of Guam with missiles, warning that President Donald Trump's social media antics and military moves are pushing Pyongyang over the edge.
North Korea's official Korean Central News Agency (KCNA) published Friday a new article attributed to Kim Kwang Hak, a researcher at the North Korean Foreign Ministry's Institute for American Studies, in which he blasted the Trump administration's pursuit of joint drills with Japan and South Korea, as well as the president's militant "letters" on Twitter. In tweets, the Republican leader has suggested the U.S. may seek to disarm North Korea's nuclear and ballistic weapons arsenal by force, and Kim wrote that such threats have led North Korea to revive an earlier plan to attack the Pacific island.
Related: Trump just made war with Iran and North Korean more likely than ever, retired Army general says
"We have already warned several times that we will take counteractions for self-defense including a salvo of missiles into waters near the U.S. territory of Guam, an advance base for invading the DPRK, where key U.S. bases are located, as the U.S. has resorted to military actions in sensitive regions, making the waters off the Korean peninsula and in the Pacific restless," Kim wrote, using an abbreviation for the country's official diplomatic name—the Democratic People's Republic of Korea.
"The U.S. military action hardens our determination that the U.S. should be tamed with fire and lets us take our hand closer to 'trigger' for taking the toughest countermeasure," he added.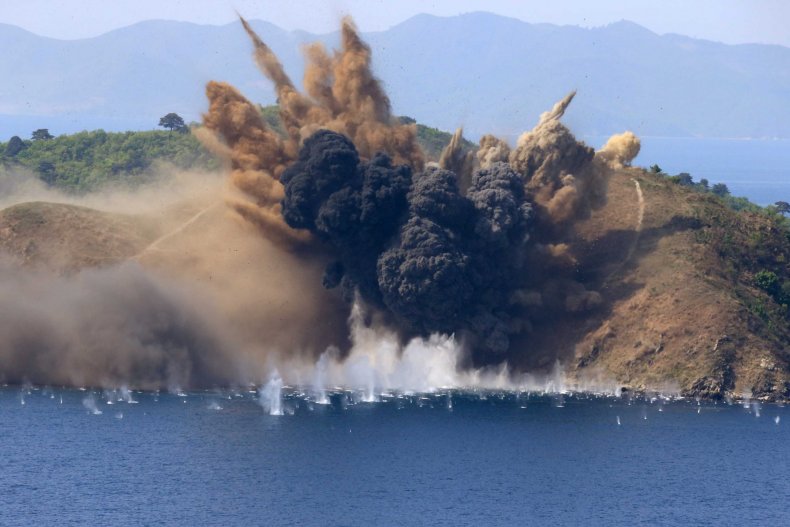 North Korea first revealed a detailed plot to strike Guam with four Hwasong-12 intermediate-range ballistic missiles in August, shortly after Trump told reporters he was prepared to "unleash fire and fury like the world has never seen" against North Korea. After a number of tense days passed, North Korean leader Kim Jong Un announced he would not go through with the plan, but would reserve it for future use.
Trump praised the move as a "very wise and well-reasoned decision," but the two leaders almost immediately resumed their war of words, swapping insults from the highest levels of government. Trump used Twitter to label Kim a "Rocket Man," while the young North Korean leader fired back, calling Trump a "dotard."
Trump has since repeated his "Rocket Man" moniker for Kim both at the U.N. last month and again on social media, where he tweeted earlier this month that he told Secretary of State Rex Tillerson that he was "wasting his time" talking to North Korea because "being nice to Rocket Man hasn't worked in 25 years." He then vowed not to fail in handling North Korea as he claimed his last three predecessors did.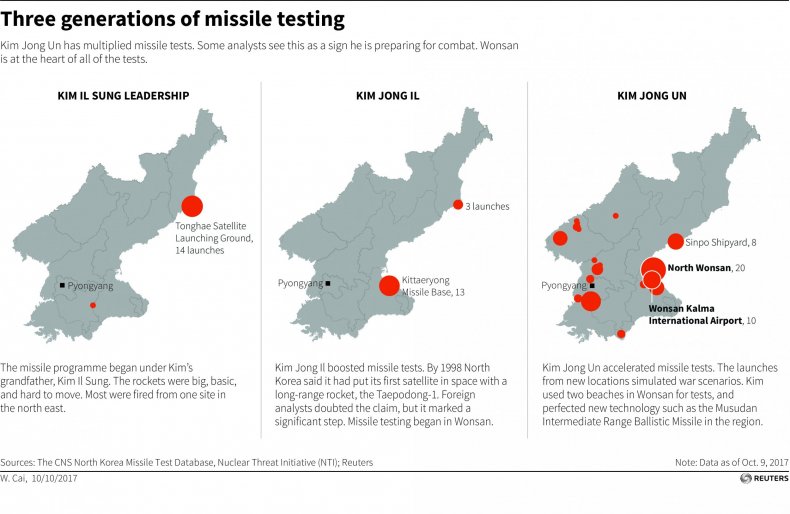 In defiance of U.S.-led sanctions at the U.N. Security Council, Kim has continued to develop and test his country's nuclear and ballistic weapons capabilities. Kim, who took power after his father's death in 2011, has vastly expanded his country's military power, successfully testing intercontinental ballistic missiles (ICBMs) and a hydrogen bomb this year alone.
Trump, like previous U.S. presidents, does not recognize North Korea's self-proclaimed right to possess and produce nuclear weapons. The Trump administration has boosted the U.S.'s military presence in the Asia-Pacific and urged allies to take steps to completely isolate North Korea. Allies have urged Trump to adopt a less aggressive approach to the nuclear crisis, and Russia and China have begun planning their own possible solution to the standoff.