North Korea Is "Biggest Threat to Humankind," But China and U.S. Can Stop It, Diplomat Says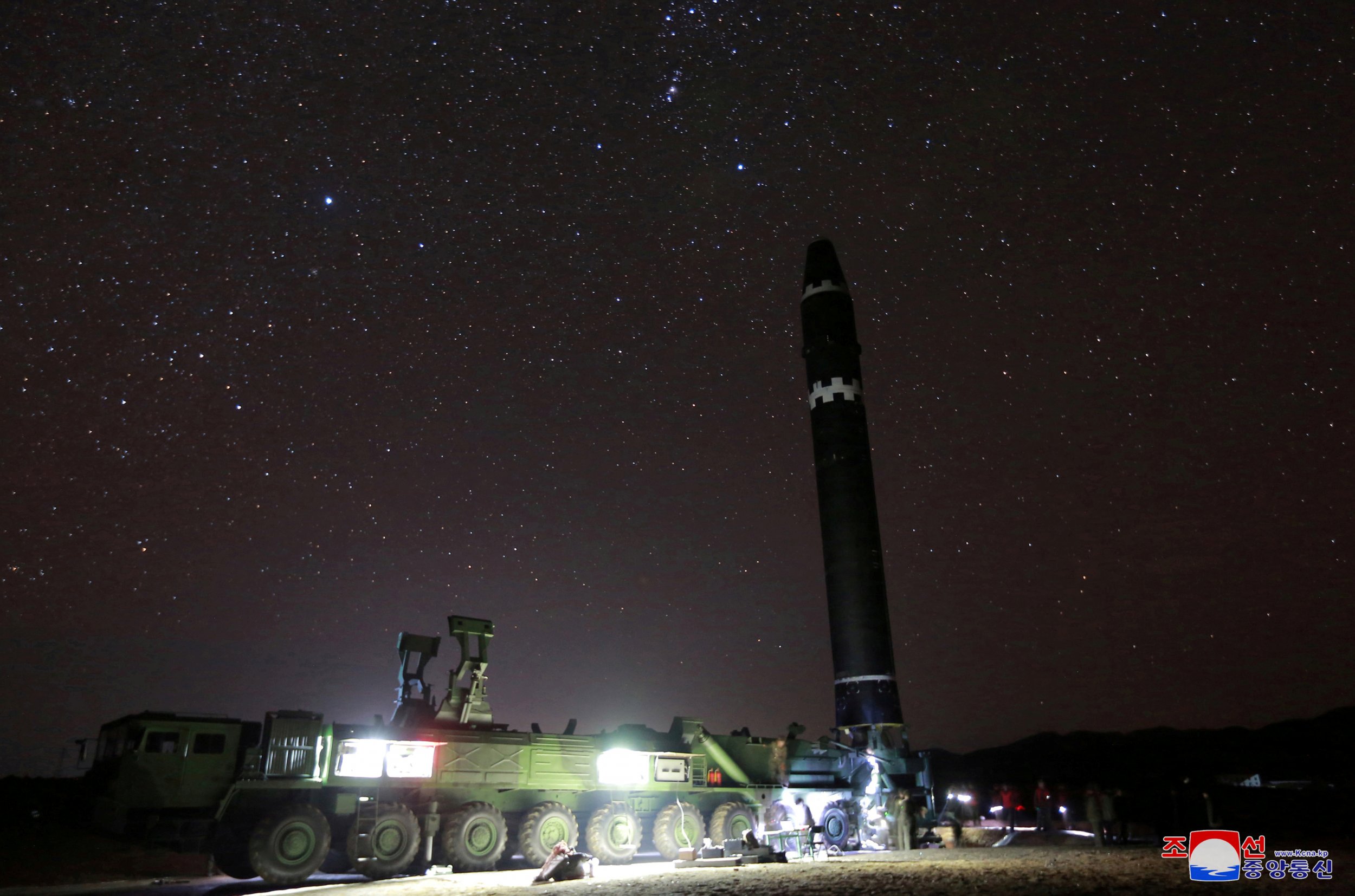 With its missile test last week, North Korea has become the "biggest threat to humankind right now," a top U.S. diplomat said—but China can help stop it.
American Ambassador Terry Branstad told CNBC in Beijing on Wednesday that China and the U.S. need to do more to halt the "illegal and aggressive development of nuclear weapons and ballistic missiles" in North Korea.
"We need to keep on working together, and we share the conviction that we need to denuclearize the Korean Peninsula, and China and America can play a key role in working with the rest of the world," he said.
Branstad complimented China—which has traditionally been an ally of North Korea's and is its largest trading partner, but which also wants stability in the region—for its actions in the past three months.
"They've supported both of the resolutions passed by the United Nations Security Council, and I believe they're working hard to enforce the sanctions," Branstad said.
The U.S. ambassador repeated Trump's request that China increase pressure on North Korea by cutting off energy exports.
"Oil is certainly one of the things that we believe economically could get [North Korea's] attention," Branstad said. "And getting their attention is what we need to do to convince them that the course they're on is a destructive course that is not going to lead to protecting North Korea's interests but one that's going to lead to their demise."
The North Korean regime recently reiterated that it believes otherwise.
After launching a missile last Wednesday that may have been capable of reaching the U.S., the North Korean government said in a statement that the effort was designed to "defend the sovereignty and territorial integrity of the country from the U.S. imperialists' nuclear blackmail policy."
"The DPRK will make every possible effort to serve the noble purpose of defending peace and stability of the world," the statement read.
North Korea has long defied international sanctions and warnings to stop its ballistic missile and nuclear weapons tests.
Following the North's last missile launch, the U.S. Air Force began drills in South Korea and Japan to prepare for a possible military attack. A city in western Japan last Friday conducted emergency drills in case North Korea launched another missile, and China on Wednesday published a page of "common sense" advice on how to survive a nuclear attack.
After a U.S. B-1B bomber on Wednesday joined large-scale military exercises with South Korea, Chinese Foreign Ministry spokesman Geng Shuang said, "We hope relevant parties can maintain restraint and not do anything to add tensions on the Korean Peninsula."