North Korea Blames Las Vegas Shooting on American 'Evils'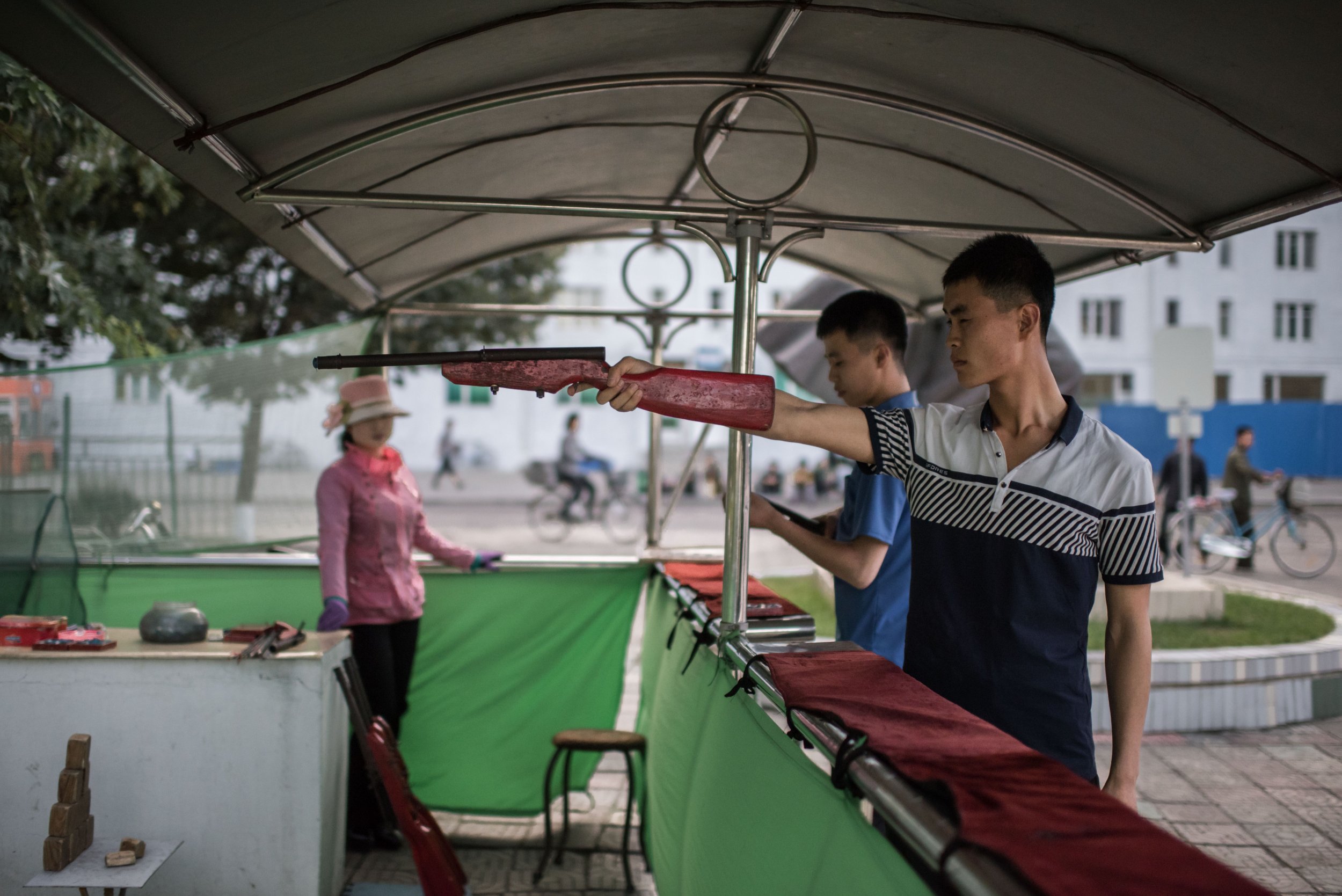 North Korea's state-controlled media has blamed the American government's failure to regulate gun ownership for the Las Vegan massacre, when shooter Stephen Paddock gunned down 58 people at a country music festival.
North Korea's state news agency KCNA, a mouthpiece for the ruling Workers' Party of Korea and Kim Jong Un's government, made the comments on Wednesday in an article headlined: "Who is to blame for the deadliest shooting?"
KCNA sets out several culprits, including the U.S. "government's approach to gun violence" and the "social evils" within American society.
Without explicitly referring to the National Rifle Association, KCNA criticized U.S. authorities for not standing up to the lobby group. "Munitions factories make money under the protection of the authorities with gun violence growing day by day," it said.
North Korea enacted strict gun ownership laws in 2009 to reduce the possibility of violent civil unrest at a time when former leader Kim Jong Il suffered a stroke, the South Korean news agency Yonhap reported. The country's statistics on gun-related deaths are, however, unavailable.
The KCNA article included Gun Violence Archive figures saying that the Las Vegas massacre marked the 273rd mass shooting in the U.S. in 275 days and that more than 11,600 people died in relation to gun violence so far in 2017. It also included unsourced quotes from American citizens that originally appeared in an article published by the Chinese state news agency Xinhua on October 5.
One of the people quoted in the Xinhua article was a university professor claiming that gun control legislations would help but wouldn't solve all societal problems.
KCNA appeared to agree with the professor, commenting: "Growing gun violence is just the tip of the iceberg which shows the corruption and vulnerability of American society rife with all social evils and all manner of immorality and depravity."
The propaganda outlet often reports on foreign news to highlight other countries' chaotic governments and contrast its image of North Korea's stable rule.
U.S. authorities have yet to identify 64-year-old Stephen Paddock's motive for opening fire on concertgoers at the Route 91 festival on October 1, killing 58 people and injuring more than 500 others before shooting himself in his room in the nearby Mandalay Bay hotel. They have however ruled out a connection to the Islamic State militant group (ISIS), which claimed the attack the day after the assault.