North Korea Blames U.S. Media For Spreading Fake News About What Kim Jong Un Wants From Donald Trump
North Korea has accused leading U.S. broadcast media outlets of spreading disinformation about North Korean supreme leader Kim Jong Un's motives for wanting to make a denuclearization deal with President Donald Trump.
Rodong Sinmun, the official newspaper of the ruling Korean Workers' Party Central Committee, published a commentary Tuesday attacking Fox News, CBS and CNN for featuring "U.S. high-ranking officials appear in their programs," who claimed that North Korea was only seeking talks in order to get economic assistance from the U.S. The fate of the anticipated bilateral summit, which would be the first-ever meeting between a sitting U.S. president and North Korean supreme leader, remains unknown after a recent diplomatic spat and North Korea's tightly-controlled media has sought to dispel opposing narratives.
The article branded the unnamed U.S. officials "impudent" for spreading the "rubbish that if the DPRK [acronym for the People's Democratic Republic of Korea] meets the requirements of the U.S., it can get 'large-scale non-governmental economic aid' and that it should show that the denuclearization goes in a verifiable and irreversible way."
"This is nonsense of hack media on the payroll of power, ignorant of who is the rival," the commentary added.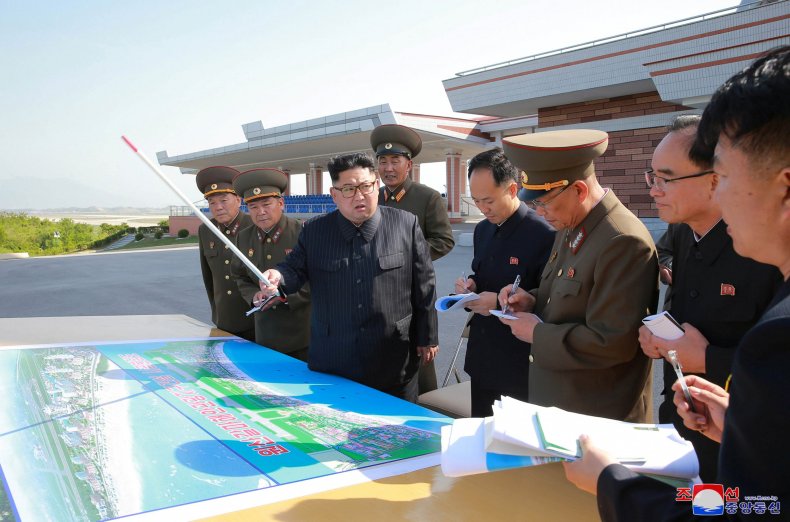 Rodong Sinmun said North Korea has "never expected" any economic assistance from the U.S. and reasserted the government's claim that it was the U.S. that had requested talks first. After a particularly tense year on the Korean Peninsula, Kim Jong Un followed up historic achievements in his nuclear weapons and ballistic missile programs by calling for talks with longtime, U.S.-backed rival South Korea.
As the rare inter-Korean dialogue progressed, the U.S. cautiously entered the fray and South Korean officials first announced in March that Kim had invited Trump to meet directly and that the Republican leader had accepted. Earlier this month, the White House officially set the meeting for June 12 in Singapore and even released a "trip coin" featuring the two leaders, but the planned talks have hit major obstacles.
Related: North Korea's Kim Jong Un Does Not Need U.S. Support, China and Russia Will Do Just Fine
First, North Korea gravely objected to National Security Adviser John Bolton's support for a "Libya model" of denuclearization, a reference to Libyan leader Muammar el-Qaddafi's 2003 decision to abandon his nuclear, chemical and biological arsenal in exchange for peace with the West. Bolton first made the North Korea comparison in 2004, a year after he supported the U.S. invasion of Iraq on weapons of mass destruction charges that later proved to be false. He then repeated the analogy in March, more than six years after Qaddafi was overthrown in an uprising sponsored by the U.S. and its Western NATO allies.
Trump appeared to dismiss the "Libya model" comparison and promised the U.S. would instead make Kim Jong Un and his country "very rich." Last week, however, Vice President Mike Pence directly threatened Kim Jong Un's rule by saying on Fox News that North Korea "will only end like the Libyan model ended if Kim Jong Un doesn't make a deal." Another North Korean diplomat reacted by insulting Pence in a scathing statement Thursday, to which Trump responded by canceling the summit altogether.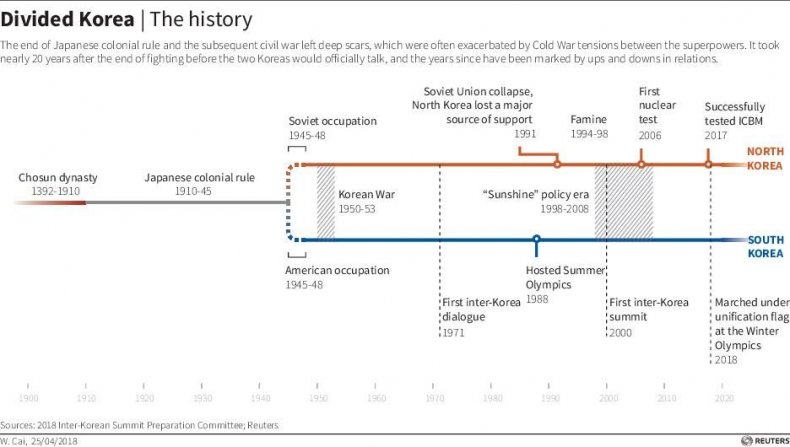 After calling off the summit, however, Trump responded positively the following day to a North Korean statement advocating for the talks to go on. Kim Jong Un made a surprise visit Saturday to South Korean President Moon Jae-in, only the fourth-ever between heads of the two Koreas and Kim Jong Un's third foreign visit after meeting Chinese President Xi Jinping in March and Moon in April.
On Monday, the U.S. and South Korea said U.S. ambassador to the Philippines Sung Kim was headed to North Korea to continue talks, and on Tuesday, Trump confirmed that Kim Yong Chol, vice chairman for South Korean affairs and director of the Korean Workers' Party United Front Department was headed to New York to meet with Secretary of State Mike Pompeo.
That same day, The Wall Street Journal reported that the White House decided to call off a new round of sanctions against North Korea, citing a U.S. official who said progress in recent diplomatic initiatives were the reason behind the reversal.