North Korea Blasts U.S. Plan to Deploy Drones That Could Kill Kim Jong Un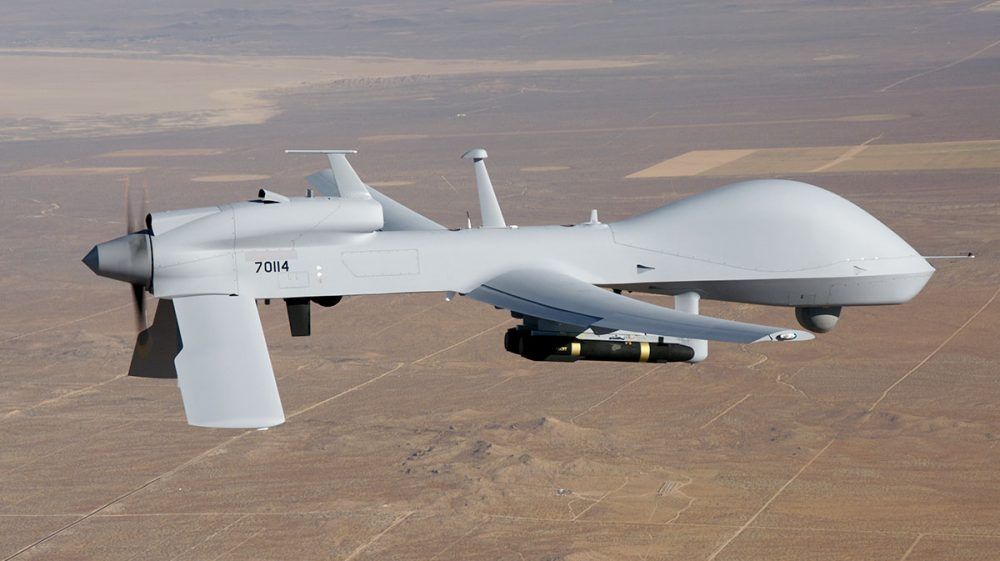 North Korea condemned Thursday an alleged U.S. plan to deploy a dozen advanced drones capable of conducting deadly precision strikes across the border at a time of relative calm on the Korean Peninsula.
On Tuesday, South Korean newspaper Chosun Ilbo claimed the U.S. had scheduled the transfer of 12 MQ-1C Gray Eagle unmanned combat aerial vehicles to an air base in Gunsan, North Jeolla province in March and April. The report said the drones, which were upgraded versions of the MQ-1 Predator, would be used in military exercises that were to take place following the end of the 2018 Pyeongchang Winter Olympics and Paralympics. The article said the weapons could be used to strike not only North Korean sites designated as high-priority targets, but individuals as well.
Related: Can North Korea get South to join dispute with Japan over two islands in Asia?
"They openly claim that the drones equipped with precision-guided bombs and missiles target the supreme leadership of the DPRK and its major objects in contingency," North Korea's official Korean Central News Agency wrote Thursday, referring to the country by an acronym for its official title: the Democratic People's Republic of Korea.
"The U.S. persistent introduction of new war equipment is aimed to spoil the atmosphere for improvement of the north-south relations and extremely aggravate the situation on the Korean peninsula and thus ignite a war of aggression on this land," it added.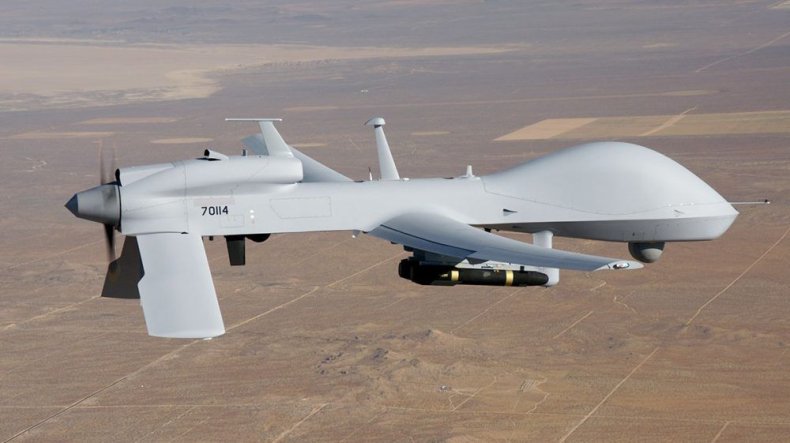 Even as recent diplomatic breakthroughs allowed North Korean and South Korean athletes performed together at this year's Winter Olympic Games, tensions continued to play out as the U.S. approached the dialogue with suspicion. Before entering into talks, the U.S. has called on North Korea to first abandon the nuclear and ballistic missile program that has resulted in heavy international sanctions, but North Korean supreme leader Kim Jong Un has vowed to continue developing such weapons he argued would shield him from a potential U.S. invasion.
The U.S. has neglected to intervene without such reassurances and North Korea has urged its southern neighbor to keep the U.S. out of inter-Korean peace talks. The Pentagon has, however, agreed to halt military exercises throughout the duration of the Olympic Games, which served as the basis on which the two Koreas began talking last month.
Such drills are considered provocations by North Korea, which has decried South Korea's alliance with the U.S. since the two were pitted against one another during a three-year war in the 1950s that has not technically ended. While the recent thaw in relations surrounding the Olympic Games followed many failed attempts to reconcile the rivals in the past, historic steps have already been taken.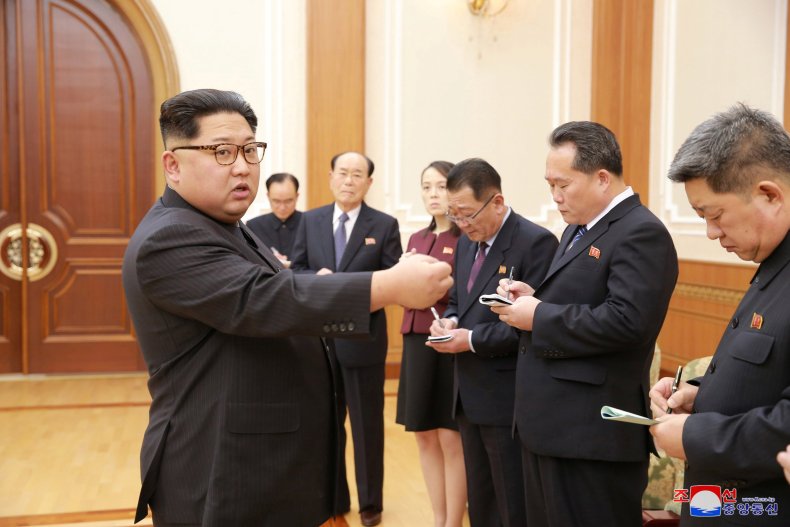 Kim Jong Un's sister, Kim Yo Jong, became the first member of ruling family to visit South Korea when she joined the official delegation to Pyeongchang. During at least one event, she sat just feet away from Vice President Mike Pence, who has since accused her and her country of snubbing him for potential talks. North Korea had previously announced it would not meet with U.S. officials during the Olympic Games.
North Korea has previously claimed it foiled U.S. and South Korean assassination plots on Kim Jong Un's life. In June, North Korea claimed to have captured "a heinous group of terrorists" plotting to attack the country's government headquarters with chemical and biological weapons. South Korea has also said its planned "frankenmissile" was capable of taking both North Korea's military and political leadership.