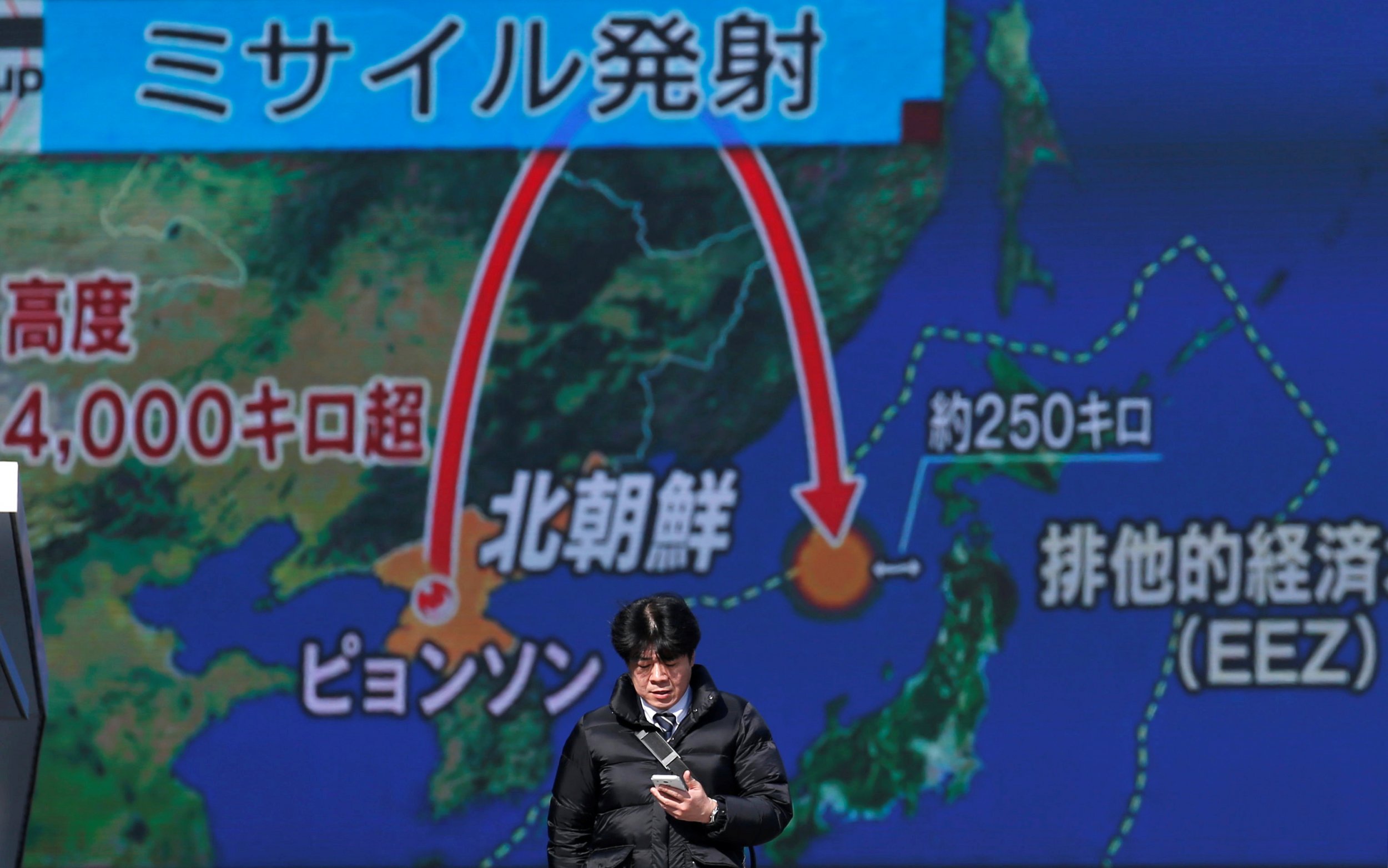 North Korea's claims that it now has an intercontinental ballistic missile that can reach any point in the United States is all a "bluff," according to the deputy head of the Russian Senate's Defense and Security Committee.
"Today the Democratic People's Republic of Korea is in no condition to make such a rocket," Senator Franz Klintsevich told the Interfax news agency. He rebuffed claims by the regime in Pyongyang that their latest launch test concluded with the success of the Hwasong-15 missile—a weapon it claims can strike mainland U.S. territory.
The regime still has not provided so much as photographic proof of the test and even if assertions about the range prove true, there remains a question about whether they can carry a nuclear warhead. Regardless, state media is regarding the test as proof of greater capability that puts all of the U.S. within striking distance.
"This is a complex task," the Russian senator said. "The rocket has to fly over a very long distance."
According to Klintsevich, who emphasized that in any case, North Korea's testing "does not threaten Russia," the takeaway from the test is that the regime is once again trying to stir up international reaction.
"The main thing is that North Korea's behavior seems defiant. In the given instance, Pyongyang is pitting the global community against itself. There is no necessity for these actions really," Klintsevich said.
Russian government and parliamentary officials are frequently critical of the hard tone the U.S. has adopted in responding to North Korea's missile program. China and Russia have supported U.S.-led sanctions on the regime but remain more open to direct diplomacy with the rogue state and allow for some trade and travel with it. Klintsevich, however, suggested mores such tests risked Pyongyang further alienating itself from other nations.
Read More: Watch North Korea's "Kim Jong Un" visit Trump tower and New York landmarks
"These are serious matters," Klintsevich noted. "The world could unite and easily put North Korea in its place. The latest launches exceed beyond the bounds of common sense and the rational and necessary self-defense."
Russian parliamentarians are involved in exchanges with North Korea, some even visiting the regime's officials. Klintsevich noted that his colleagues currently in Pyongyang had made it clear that Russia is prepared for a "harsh retort" in the U.N to such prolonged behavior. The test, he said, could have been "a trial balloon" to test U.S. reaction, but was hopeful "that the U.S. had enough wisdom to refrain from any such responsive measures."
Leonid Slutsky, head of the International Affairs Committee in Russia's lower house, confirmed that Russian lawmakers currently in North Korea will raise the issue with their counterparts there. The Kremlin is yet to comment on the latest launch test.