A bizarre new article from North Korean state media bragged about leader Kim Jong Un's personal assistance in creating the nation's baby formula recipe, in what appeared to be a dig at U.S. formula shortages.
A translation of a Voice of Korea article published Tuesday local time said that Kim oversaw the production of baby formula by taste-testing batches and offering advice on how the product could become better. The article was translated into English by KCNA Watch, a South Korea-based outlet that monitors and translates media from the North.
The article stated that Kim placed a call to a senior official of the Pyongyang Municipal Committee around 4 a.m. on September 15, 2021, to discuss the production of formula.
"Kim Jong Un said he had just tasted the diluted dry milk produced in Pyongyang City for trial and pointed out the shortcomings one by one," it said. "He told the senior official that it is necessary for the officials of the relevant sector to study such shortcomings with the produced dry milk."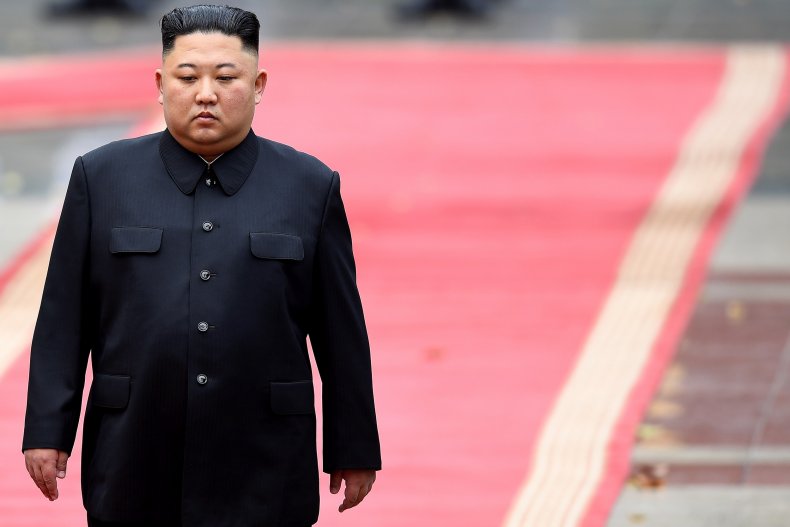 The outlet continued by describing Kim like "a mother who tastes a food for her child first to see if it is too hot and if it is too salty." After his call, the article stated that Pyongyang produced an improved product.
The article's release comes as the U.S. is facing a severe shortage of baby formula, drawing significant concern from parents who aren't able to nurse, or whose babies rely on the product due to health issues. North Korea, which operates as a totalitarian state, often uses its government-controlled media to highlight negative news stories from the West, while providing flattering coverage of Kim's regime.
As Newsweek previously reported, the country's baby formula shortage is a result of a combination of supply chain disruptions and labor shortages due to the pandemic, as well as product recalls.
In late February, the U.S. Food and Drug Administration (FDA) announced a voluntary recall for some Similac, Alimentum and EleCare powdered formulas. According to the FDA, the brands are owned and manufactured by Abbott Nutrition. The move happened after complaints of "bacterial infections in four infants who consumed powdered infant formula produced in Abbott Nutrition's facility in Sturgis, Michigan." Two of the four infants who required hospitalization died.
However, Abbott said in a statement last week that "after a thorough review of all available data, there is no evidence to link our formulas to these infant illnesses."
The company also said that the supply of formula is low, but with FDA approval, could get the plant back up and running within two weeks, but noted that "it will take six to eight weeks" before consumers will begin seeing those products available on store shelves.
Abbott's timeframe, however, may not be quick enough as some mothers have warned that they will run out of formula within the next month.
"Having to drive one to two hours away from your own home in hopes of finding formula for your child, then having no luck, makes you feel so guilty," Kenzie Martin, 29, of White Plains, New York, told Newsweek last week. "I'm scared for the mothers who haven't welcomed a baby into the world yet and are already scared of not being able to feed their infant. I feel guilty for not being able to breastfeed or keep my supply from pumping going."
Parents are increasingly seeking assistance from breast milk banks, which collect donated milk from women who have undergone health screenings, in order to distribute it to babies in need. For information on how to donate breast milk amid the shortage, see Newsweek's article here.