North Korea's Calendars Show No Birthday for Kim Jong Un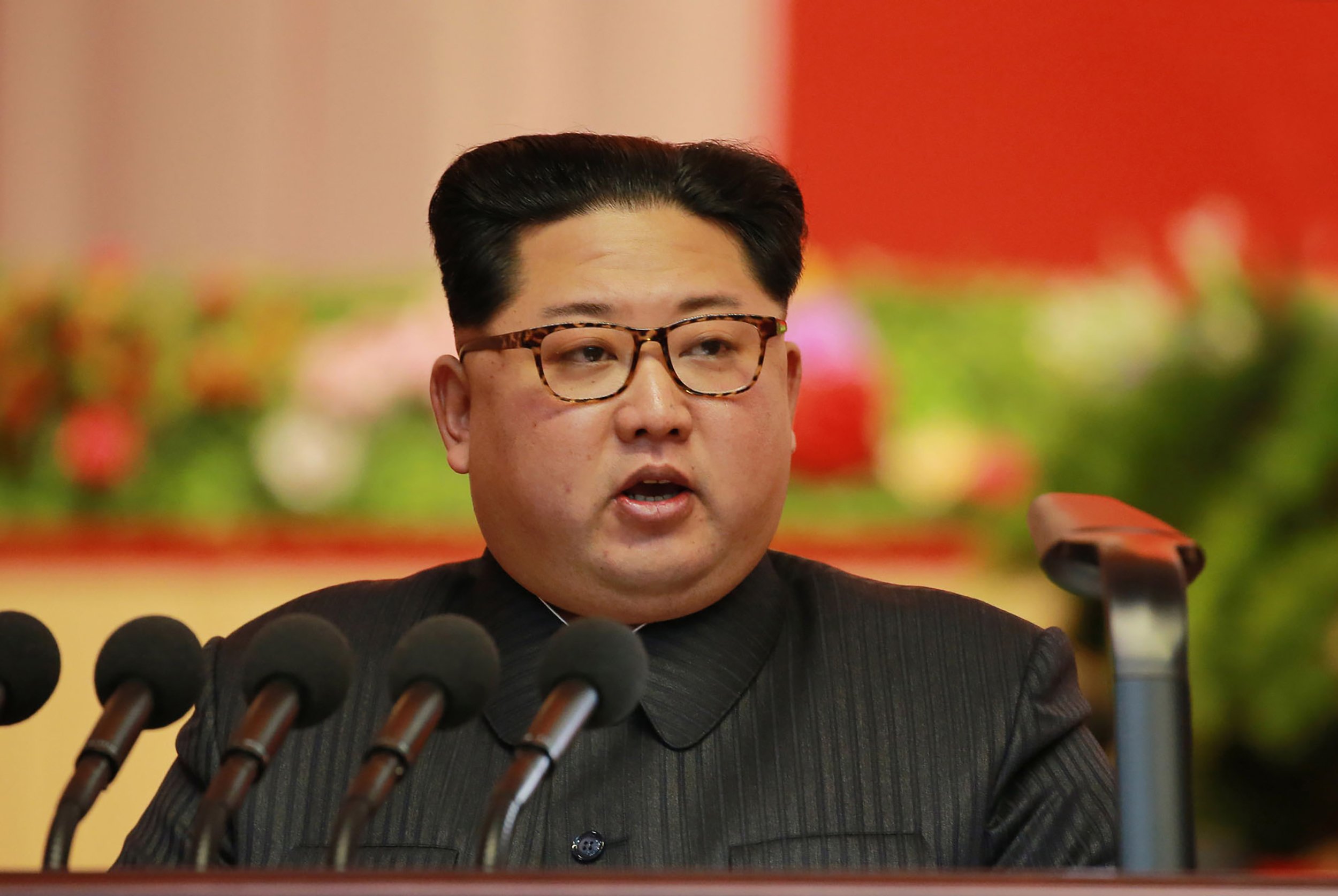 The North Korean regime is preparing calendars that it hopes Pyongyangites will be hanging on their walls in 2018, but the birthday of the country's leader is not included as an official state holiday.
Kim Jong Un's birth date, January 8, is not shown on the calendar produced by the country's Foreign Languages Publishing House, six years after he ascended to power after the death of his father, Kim Jong Il.
Instead, January 8 will remain a normal working day in the Communist country that is increasingly at odds with its Asian neighbors and the Trump administration.
The calendars will be available at restaurants, shops and bookstores and will display consumer goods such as a "health watch," according to the BBC. The calendar includes the birth dates of Kim's father, and his grandfather and founder of the country, Kim Il Sung, as national holidays.
The omission, a North Korean source suggested to Seoul-based news site NK News, could be because of Kim's popularity dropping to new lows. For no clear reason, Mother's Day also is omitted as a public holiday.
Calendars for 2018 in the hermit kingdom have been declining in popularity, particularly those state calendars used to glorify the Kim regime.
"You can see a shift in public attitude towards the calendars. As the years have passed, calendars depicting propaganda for Ryomyong Street, orphanages and Mt. Paektu have become less and less popular," another source in Pyongyang told Daily NK.
The Kim regime is engaged in a war of words with the U.S., as well as South Korea and Japan. Earlier this year, Kim called Trump a "dotard."
Both Trump and Kim have threatened military action against the other, and the U.S. has subsequently engaged in large-scale military drills with Seoul. There are fears that the heightened tensions could result in an outbreak of conflict on the Korean peninsula.
On Tuesday, Japanese newspaper Asahi Shimbun reported that the North Korean regime had started tests with a goal of loading intercontinental ballistic missiles (ICBMs) with anthrax.
A day earlier, the Trump administration released its National Security Strategy, which warned North Korea was "pursuing chemical and biological weapons which could also be delivered by missile."