North Korea Says John Bolton Is a 'Defective Human Product' and 'Structurally Flawed'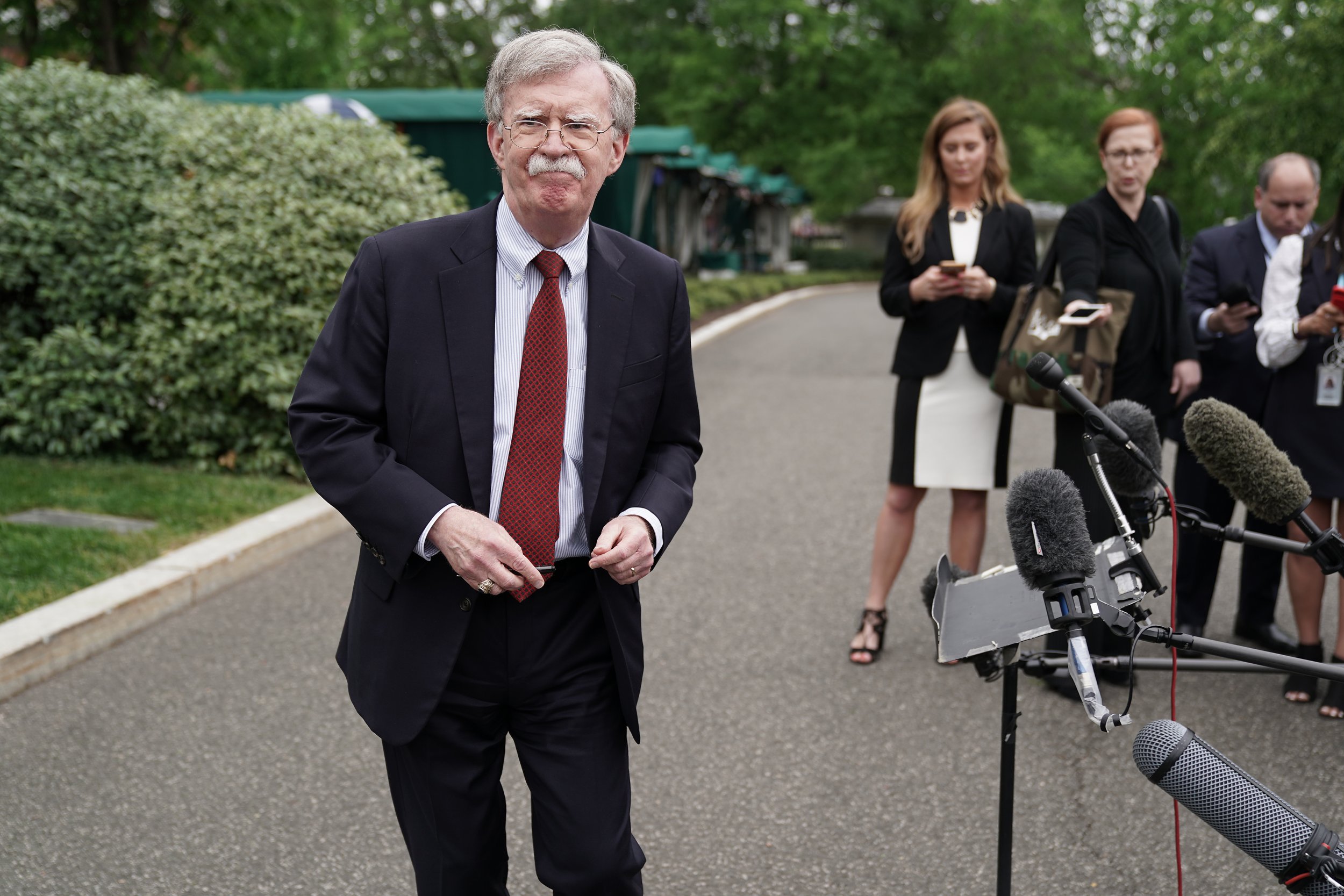 North Korea has given short shrift to the U.S. national security adviser John Bolton's criticism of Pyongyang's missile tests earlier this month, calling him "structurally flawed."
Bolton said that there was "no doubt" that the secretive state's test of short-range ballistic missiles on May 4 and May 8 violated U.N Security Council resolutions, adding that U.S. sanctions must be maintained.
But this statement raised the ire of a North Korean foreign ministry spokesperson, who said that Pyongyang was exercising its right to self-defense.
"Bolton is taking issue with normal military exercises conducted by our armed forces as a violation of U.N. Security Council resolutions. This is inordinately ignorant.
"Bolton should not be called a security adviser who works to secure security, but an adviser for security destruction who destroys peace and security," the spokesperson said, via the Korean Central News Agency.
Military experts say that North Korea's military test-fired rockets and missiles that could one day be used to penetrate South Korean and American defenses.
The missiles' low altitude has raised questions over whether they should be considered "ballistic missiles" and in violation of U.N resolutions against Pyongyang, Reuters reported.
Japan has also expressed concern over the tests. Roughly 28,000 US troops stationed in South Korea and the 54,000 American forces in Japan are within the missiles' range.
Pyongyang's spokesperson continued: "Demanding us to ban all launches using ballistic technology regardless of range is the same as asking us to relinquish our rights for self-defense.
"It's not that strange that crooked sound will always come out the mouth of a man who is structurally flawed, and it's best that this defective human product goes away as soon as possible."
President Donald Trump played down the significance of the launches, contradicting Bolton's statement by tweeting: "North Korea fired off some small weapons, which disturbed some of my people, and others, but not me."
Meanwhile, Sarah Sanders told NBC's Meet the Press that "we know that the activities at no point that took place over the last several weeks have been a threat to the United States or our allies".
She added that Trump "still feels comfortable and confident in the relationship that he has with Chairman Kim [Jong Un]."
North Korean leader Kim has met Trump twice to discuss the North's nuclear weapons and ballistic missile programs.
In February, talks broke down over Pyongyang's demands for sanctions to be eased in exchange for surrendering some of its nuclear capabilities.
North Korea's nuclear program is a key issue for Trump's current four-day visit to Japan.
Trump said on Monday: "I personally think lots of good things will come with North Korea. I may be right. I may be wrong. There's good respect built between the U.S. and North Korea. We'll see what happens."
He said he would work with the country's prime minister, Shinzo Abe, to bring home Japanese citizens who had been kidnapped by North Korean agents, Reuters reported.