North Korea Celebrates Late Leader's Birthday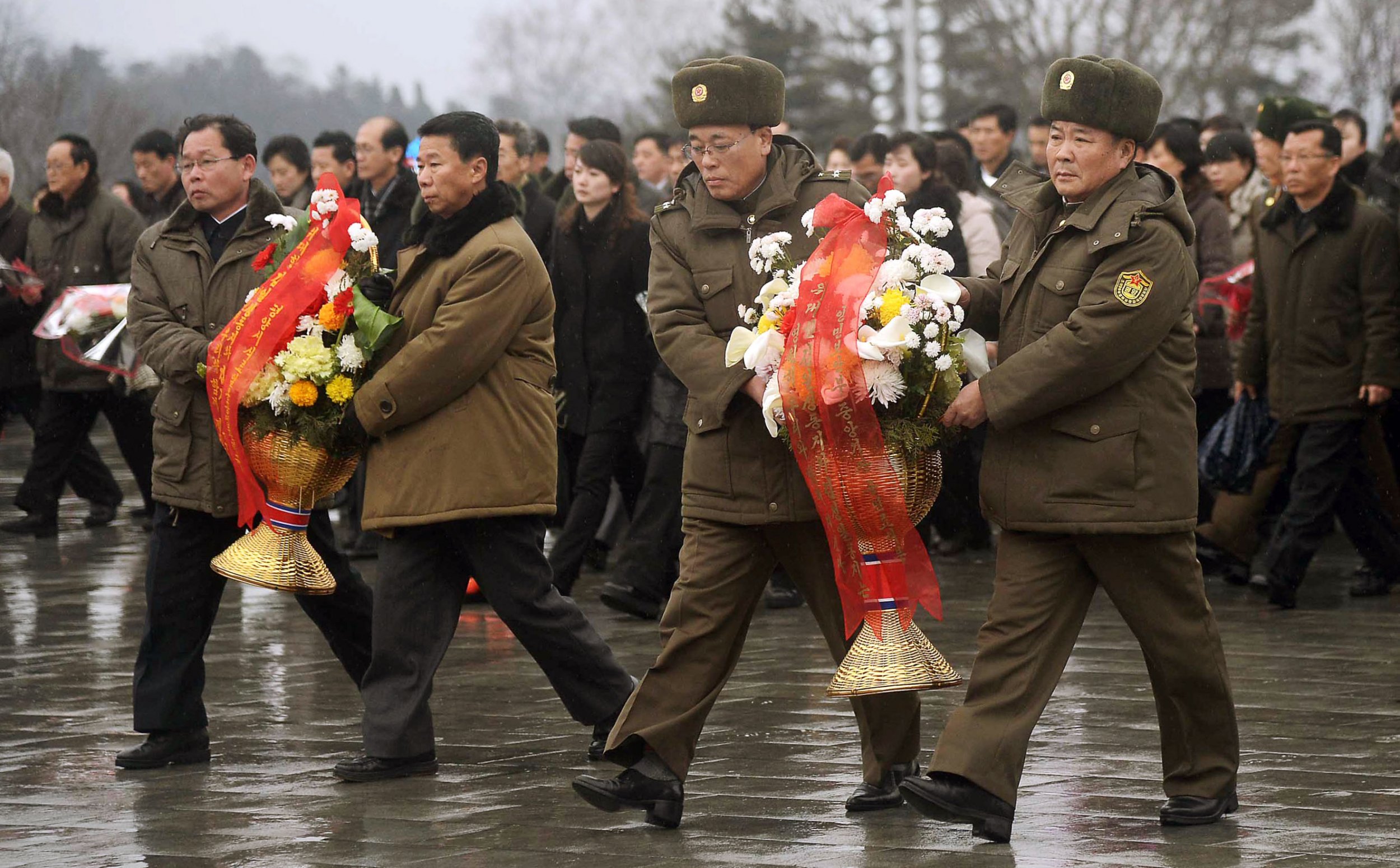 Pyongyang pulled out the stops as it kicked off celebrations in honor of the late leader Kim Jong Il, who ruled North Korea from 1994 until 2011. The father of current leader Kim Jong Un, he died in December 2011 after suffering a heart attack.
Accounts of Kim Jong Il's birth vary, but North Korea now marks what it considers the official anniversary with the three-day Shining Star Festival, even while groups like Human Rights Watch take the opportunity to remind the world of the human rights abuses that took place under his watch.
Kim Jong Un, who took over as leader after his father's death, paid tribute Monday at Kumsusan Palace of the Sun. The palace, sometimes referred to as the Kim family mausoleum, commemorates Kim Jong Il and Kim Il Sung, the two former leaders of the isolated Communist state.
During a national meeting held Sunday at Pyongyang Indoor Stadium, a Central Committee secretary, Choe Ryong Hae, urged the country's people and army to "win victories in the general guidance of defending socialism and building a thriving nation," Xinhua News Agency reports.
Sunday also saw the start of a figure skating festival at a Pyongyang rink, which continued Monday, along with a synchronized swimming exhibition and the distribution of free food. Fireworks were set off over the Taedong River in Pyongyang, Yonhap News reports.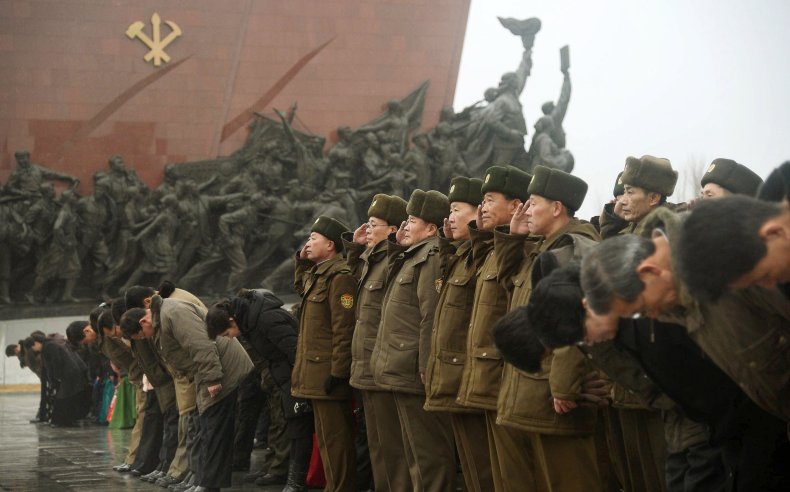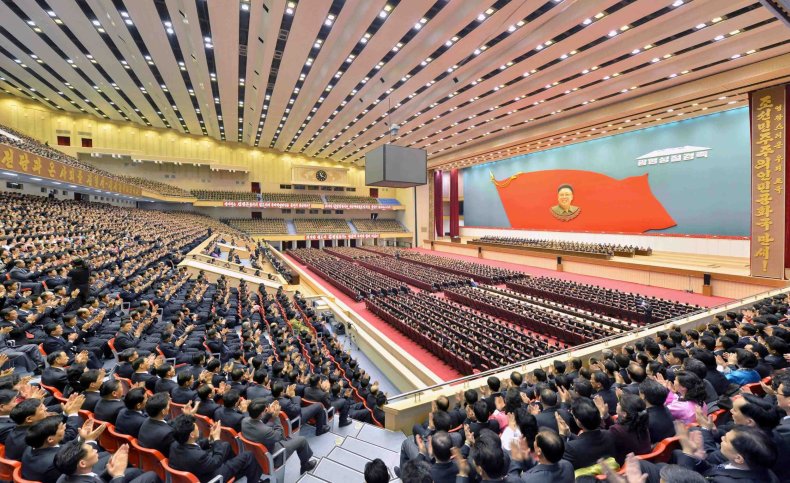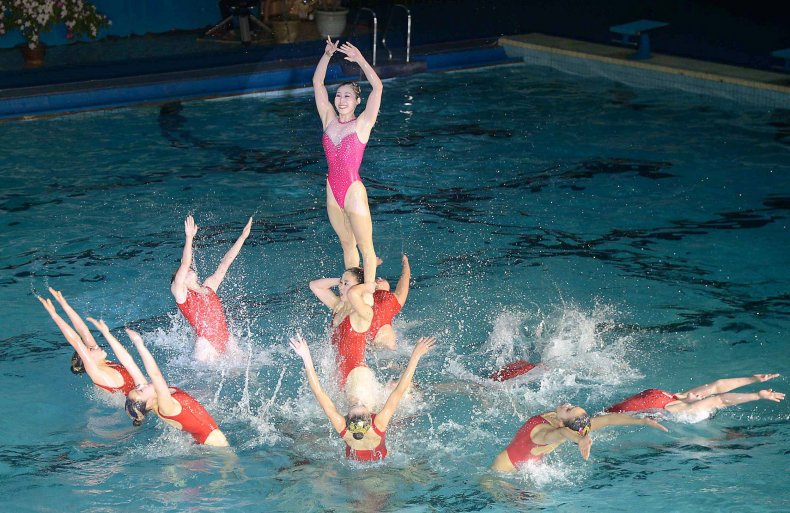 While Pyongyang considers the anniversary of Kim Jong Il's birth a joyous occasion, Human Rights Watch counters the message to the outside world with a reminder of the severe famine that killed legions of North Korean citizens during his rule and of the many abuses of his regime.
"Kim Jong-Il's rights-abusing legacy," HRW says, "includes limiting people's access to information, and preventing their ability to travel and earn a living. He maintained a massive system of kwanliso [gulag-like political prison camps] to instill fear among the people."
A February 2014 report from the U.N. Commission of Inquiry on human rights documented "unspeakable atrocities" in North Korea. "The gravity, scale and nature of these violations reveal a State that does not have any parallel in the contemporary world," the commission wrote.
It documented crimes against humanity that included "extermination, murder, enslavement, torture, imprisonment, rape, forced abortions and other sexual violence, persecution on political, religious, racial and gender grounds, the forcible transfer of populations, the enforced disappearance of persons and the inhumane act of knowingly causing prolonged starvation."
In advance of the celebrations around Kim Jong Il's birthday, HRW put out a news release that focused on the abuses that took place during his 17-year rule and continue under his son's leadership.
"Kim Jong-Il ruled North Korea based on rights abuses, repression, and ruthlessness and prioritized maintaining his power over the welfare of the people, even as the country was facing widespread starvation," Phil Robertson, deputy Asia director at HRW, is quoted as saying in the release. "Unfortunately, his son Kim Jong-Un, North Korea's new leader, has continued many of his father's abusive policies without pause."