North Korea Claims CIA and South Korean Agents Plotted to Kill Kim Jong Un During Military Parade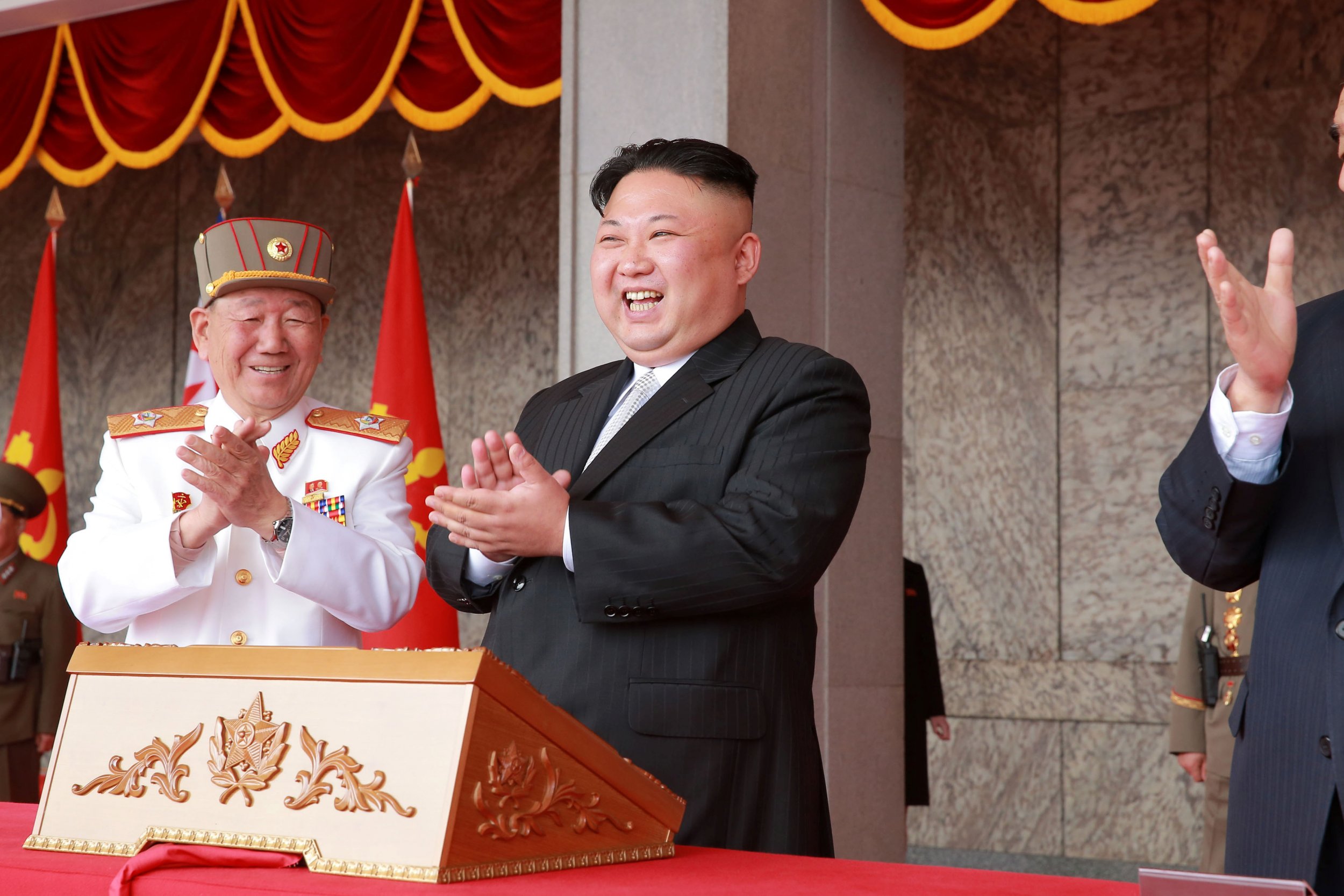 North Korea has threatened "anti-terrorist action" against the United States and South Korea after it accused them of plotting to assassinate its leader, Kim Jong Un.
North Korea's Ministry of State Security claimed that the CIA and South Korea's National Intelligence Service attempted to stage an attack against Kim Jong Un using a "biochemical substance," according to Yonhap News, South Korea's news agency.
Pyongyang alleged that a U.S. backed terrorist group infiltrated North Korea in order to use "radioactive substances and nano-poisonous substances" to target Kim Jong Un during the Day of the Sun military parade on April 15.
North Korea said that the impact of the attack on the North Korean leader would be not be visible for six to 12 months afterward.
The country's news service—the Korean Central News Agency (KCNA)—said Pyongyang will "ferret out and mercilessly destroy to the last one [sic] of the U.S. CIA." It accused the CIA and South Korean intelligence of targeting the dignity of the country's supreme leadership.
In retaliation for the alleged assassination attempt, North Korea will commence a "Korean-style anti terrorist attack... to sweep away the intelligence and plot-breeding organizations of the U.S. imperialists and the puppet clique," the statement continued.
Conspiracy theorists previously accused the CIA of involvement in the murder of Kim Jong Un's estranged brother, Kim Jong Nam, in February.
Tensions have risen in the region over the past month, as North Korea promises to continue producing nuclear missiles, while the Trump administration has said the era of "strategic patience" with North Korea is over.