North Korea Could Have Technology to Nuke the U.S. By Summer, Top British Military Official Warns
North Korea could have the technology to hit the U.S. with a nuclear missile by as early as July 23, a top British military official warned.
British Defense Minister Lord Howe informed British lawmakers in January that North Korea could have the technology to launch a nuclear strike against the U.S. in around six to 18 months. The report containing these assessments was released Thursday, and a British military official told Business Insiderthat he stands by January's assessment.
The assessment was made public as President Donald Trump prepares to meet with North Korean leader Kim Jong Un in May. It is unclear exactly what will come out of the meetings. Trump's stated aim is for North Korea to denuclearize entirely, a goal many experts believe will be almost impossible to achieve. Pyongyang's nuclear program offers the rogue regime leverage with which to negotiate, experts say.
"One of the clear reasons North Korea wants to talk to America now is that it feels it is working from a position of strength. Kim has declared Pyongyang's nuclear program as 'complete,' which could mean that the North has all of the necessary components, at least on paper, to hit the U.S. with a nuclear weapon in a very crude format," Harry Kazianis, director of defense studies at the Center for the National Interest, a public policy think tank in Washington, D.C., told Newsweek.
"If that is the case, it would make sense why Kim is offering talks now—and why he will drive for a very, very hard bargain—if talks even happen in the first place," Kazianis added.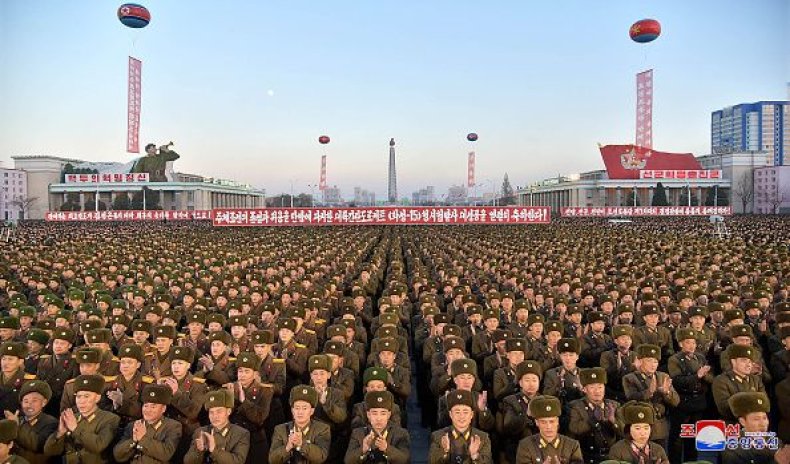 Last year, as rhetoric between Trump and Kim grew more threatening and bellicose, North Korea tested nuclear weapons and intercontinental ballistic missiles. Experts have warned that a North Korean missile could likely hit the U.S., but that Pyongyang had not yet developed the technology that would allow it to attach a nuclear warhead to such a missile.