North Korea Crisis Talks to Take Place in Canada Because It's More Neutral Than U.S.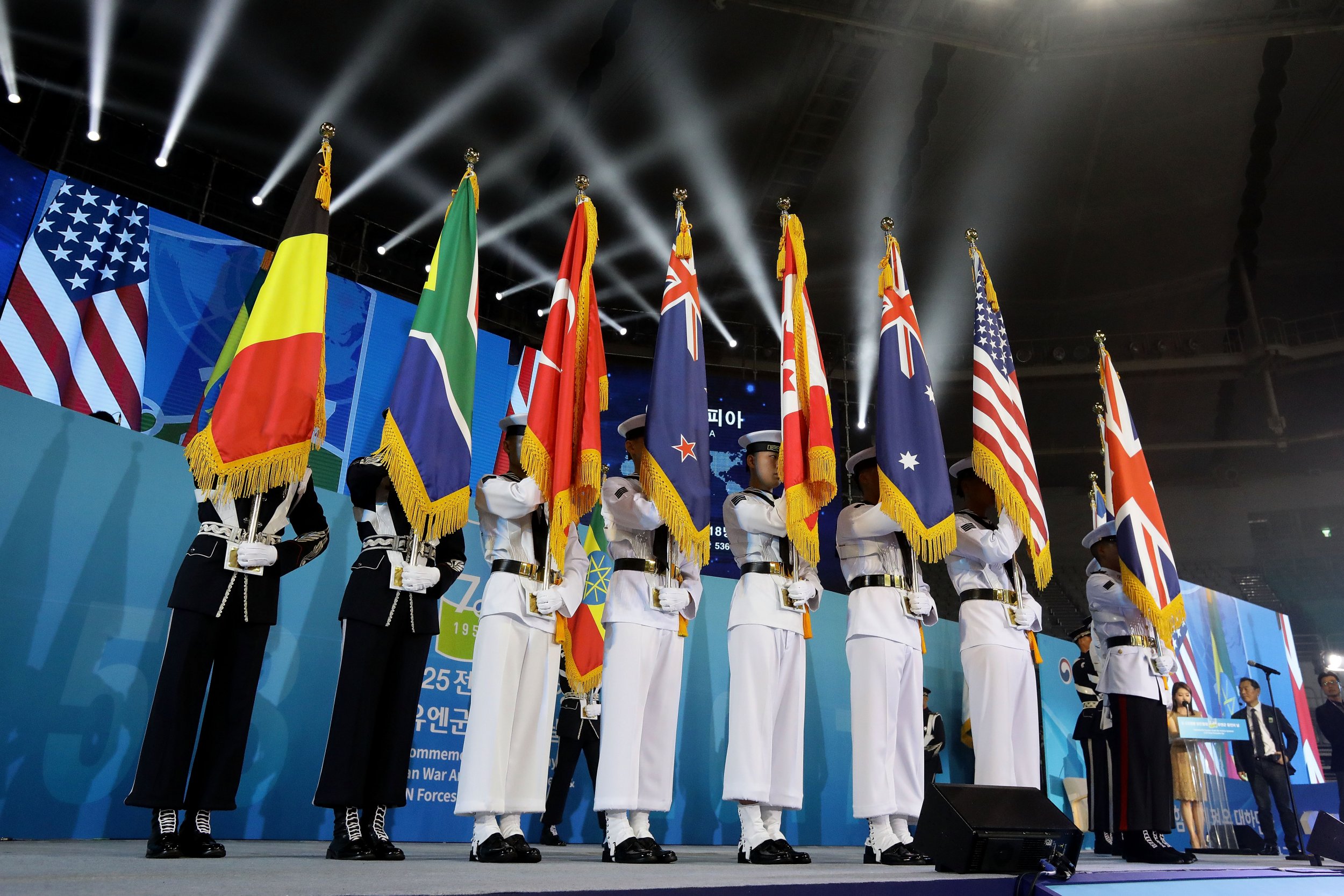 Canada will host talks to discuss North Korea's threat to the international community in response to Pyongyang's latest rocket test, believed to be an intercontinental ballistic missile (ICBM) that could reach anywhere in the world.
Canadian Minister of Foreign Affairs Chrystia Freeland announced that her country will host the gathering alongside the U.S., although the date is still to be decided.
"Canada believes that a diplomatic solution to the North Korea crisis is essential and possible," she said in a statement condemning North Korea's launch.
Read more: North Korea has released a dramatic video of its record-breaking Hwasong-15 missile launch
"Today, Canada is announcing that it will soon convene a meeting of foreign ministers in Canada, co-hosted with the United States, to address this most pressing international security threat. A specific date and location for this meeting will be announced in due course,' she added.
A Canadian official told Reuters the country was less directly involved in the crisis than the U.S., Japan, South Korea or China and so was better able to act as a mediator to end the crisis.
"There are fewer implications to us convening a constructive conversation," the official said, on condition of anonymity due to the sensitivity of the information. The talks are unlikely to happen before 2018 and no decisions on a venue or on who would be invited has been made as yet, the official added.
State Department spokesperson Heather Nauert told a press briefing on Tuesday the countries participating in the talks would include South Korea, Japan and the 16 United Nations Command members.
"The United States, in partnership with Canada, will now convene a meeting of the United Nations Command Sending States to include the Republic of Korea and Japan and other key affected countries to discuss how the global community can counter North Korea's threat to international peace," she said.
The United Nations Command is the U.N.-sanctioned, U.S.-led military alliance that supported South Korea after North Korea invaded in 1950. Besides the U.S., 15 other countries volunteered troops to the UNC: the U.K., France, Canada, Australia, New Zealand, Belgium, Colombia, Ethiopia, Greece, Luxembourg, the Netherlands, South Africa, Thailand, Turkey and the Philippines.
Since 1953, the UNC Military Armistice Commission (UNCMAC) has been entrusted with supervising and rectifying any violations of the Korean war armistice.
Reacting to North Korea's third ICBM launch, President Donald Trump said he will "take care" of the country. Secretary of State Rex Tillerson said the U.S. remained committed to finding a peaceful solution to North Korea's provocations. "Diplomatic options remain viable and open, for now. The United States remains committed to finding a peaceful path to denuclearization and to ending belligerent actions by North Korea," he said in a press statement.