North Korea State Media Lashes Out at China Over Nuclear Program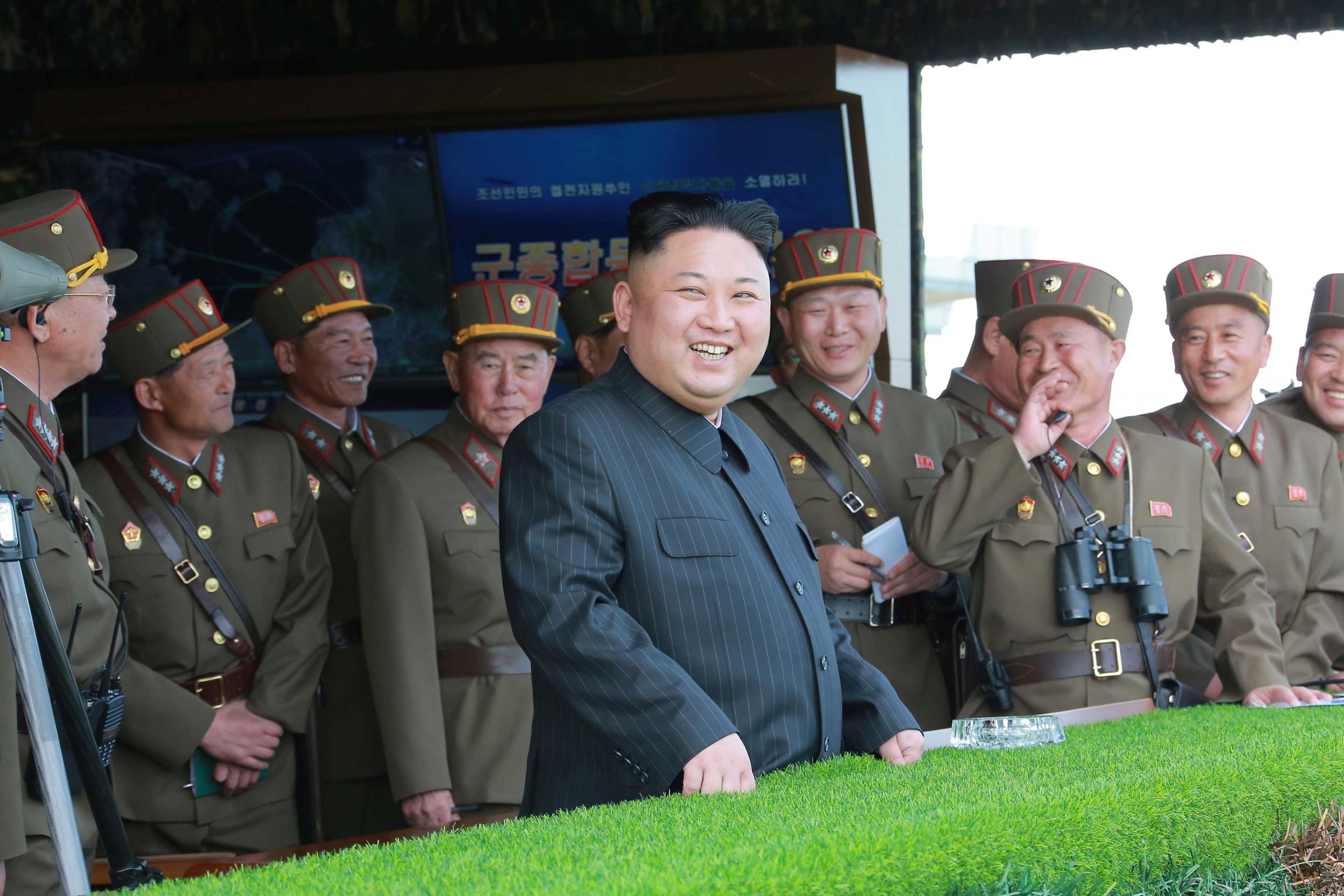 North Korea has lashed out at China in an editorial on the website of state media outlet Korean Central News Agency (KCNA).
The article—which appeared under the byline Kim Chol—pledged to continue Pyongyang's nuclear program even if it risked relations with Beijing, which is responsible for 90 percent of North Korea's external trade and remains its only international ally.
"D.P.R.K will never beg for maintenance of friendship with China, risking its nuclear program which is as precious as its own life, no matter how valuable the friendship is," the article said, according to the New York Times.
"One must clearly understand that the D.P.R.K.'s line of access to nukes for the existence and development of the country can neither be changed nor shaken," it added.
The editorial accused China of crossing over a "red line," "trampling on bilateral ties without hesitation" and "raising tensions" in the Korean Peninsula. It said Beijing should recognise the valuable role North Korea plays as a "buffer" against U.S. influence in the region.
The article follows series of editorials in China's state-run Global Times that have called for Chinese sanctions against North Korea and urged Beijing to cut trade with the country. Other editorials suggested that pressure needed to be put on North Korea for it to discontinue its weapons program.
It is not the first time cracks have emerged in the relationship between China and North Korea, which share an 880 mile land border. In February, China put a hold on all coal imports from North Korea, while in April another piece in KCNA attacked China —albeit without mentioning the country by name — as "dancing to the tune of the U.S."
Tensions have been rising since North Korean leader Kim Jong Un revealed Pyongyang could launch nuclear weapons every six weeks and was capable of producing a missile that could hit Alaska.
Following a series of both failed and successful missile launches, U.S President Donald Trump re-routed naval forces to the Korean Peninsula. He also encouraged China to increase sanctions.
Two weeks ago China announced that tensions had reached an "unimaginable stage", and encouraged Trump to achieve a "peaceful resolution" in a phone call.
In another editorial Thursday, KCNA threatened the U.S. with "the fate of forlorn wandering spirits by the heavy strikes of the powerful revolutionary Paektusan army" if it continued threatening North Korea. Paektusan is a sacred mountain in the country.