North Korea Attacks Western 'Cultural Poisoning,' Even Though Kim Jong Un Loves Basketball and Video Games
North Korea's state media has warned of the pernicious influence in the country of Western culture, in a message that is totally at odds with leader Kim Jong Un's love of basketball, video games, and more.
A piece in the Workers' Party Newspaper attacked the "ideological and cultural poisoning" caused by Western influences such as films, music, and language, admitting the country's susceptibility to what they call "invisible enemies."
The article, which was reported by The Times, reads: "The imperialists' moves for ideological and cultural poisoning are getting ever more vicious to disintegrate us from within by benumbing our people's revolutionary consciousness.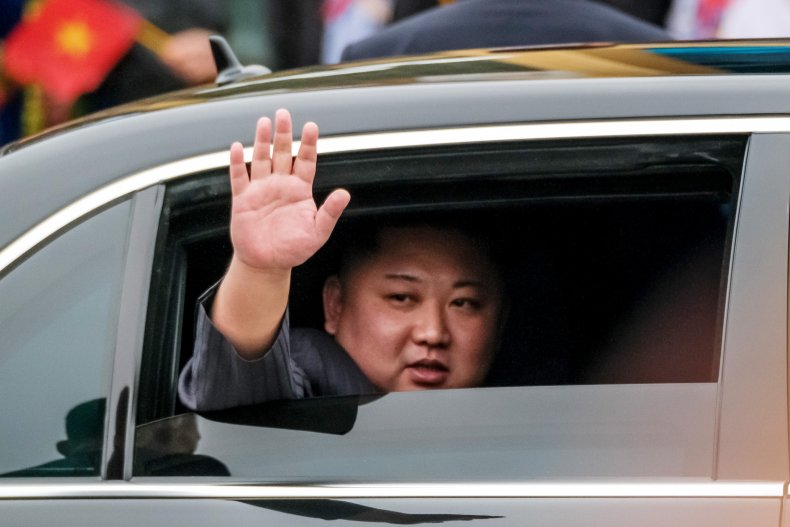 It continues: "Invisible enemies are more terrible than those we can see. Today the imperialists are desperately scheming to cleverly hide their rotten ideology and culture in texts, melodies, and daily necessities."
The article goes on to argue that other countries' socialist states failed due to the young people who "became addicted to the punk-style that the imperialists had spread."
Ironically, Kim's love for foreign music and sport is well-documented. The North Korean leader, was, unlike most of his fellow countrymen, educated in Europe.
The dictator of the rogue nation was educated at a private school in Switzerland in the 1990s. As a student in Bern, the teenage Kim was said to be a huge fan of video games and James Bond movies.
Politico reports that he was "obsessed" with basketball, particularly the Chicago Bulls. He was also a lover of the movie Double Team, which starred Dennis Rodman, who visited North Korea and met with Kim in 2013.
Kim was said to always dress in tracksuits in the late 90s and his former classmates have spoken of his love for the German pop song, "Brother Louie" by Modern Talking, according to the New York Post.
The dictator's unlikely friendship with former NBA star Rodman has shed further light on his personal interests, with the athlete revealing Kim "watched a lot of movies."
"He played Donkey Kong, Pac-Man. He plays a lot of cool things. Old games though," he said, according to the New York Post.
Rodman has also spoken of Kim's fondness for rock bands like Pearl Jam, Van Halen and the Rolling Stones, and oddly, the theme tune from Dallas.
Recently, during an appearance on Mike Tyson's Hotboxin' podcast, Rodman spoke about his experience doing drunken karaoke with Kim.
"We're getting drunk as s***, stuff like that. He gets up, starts singing karaoke, have no clue what the f*** he's talking about. Everyone's clapping," he said.
Kim's encouragement of Western cultural influences would have been unthinkable under the regime of his late father Kim Jong-il who died in 2011.
A year after his father's death, Kim even attended a concert in the country's capital Pyongyang which featured dancers dressed as Disney characters, according to the New York Times.