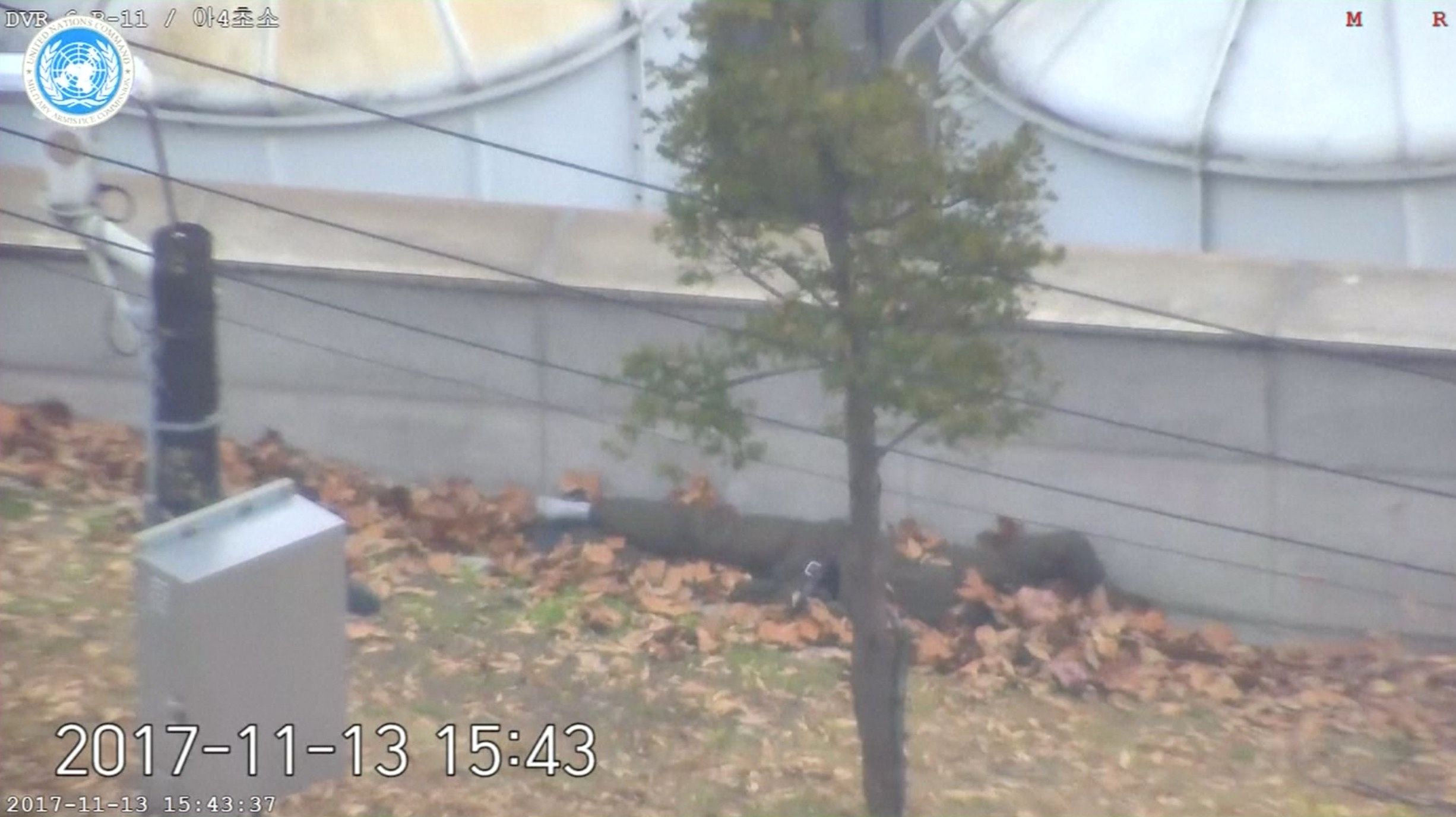 A North Korean soldier who made a desperate dash across the border in November escaped after causing a person's death, a South Korean newspaper reported Tuesday, quoting an unidentified intelligence official.
According to the report in newspaper Dong-A, the confession came from Oh Chung Sung—or Oh Chong Song, depending on the translation—over the course of a routine interrogation led by the the South Korean spy agency.
"I committed a crime in North Korea, which caused a death," Oh reportedly said. Though South Korean media reported his comments about killing someone, the nature of the alleged crime was not clear.
The South Korean Ministry of Unification did not confirm the reports. "The investigation has not been completed yet," a ministry spokesperson told reporters at a press conference, quoted in South Korean news agency Yonhap. "We cannot confirm specific details of the incident."
Should investigators find that Oh, who was identified as the son of a high-ranking military official, was involved in a crime such as murder or manslaughter, he may lose some of the privileges and the protections usually awarded to North Korean defectors. But as there is no extradition agreement between the two countries, he'll likely be allowed to stay in South Korea.
Oh crossed the border area between North and South Korea on November 13, surviving several gunshot wounds inflicted by his former comrades who chased him across the Joint Security Area, firing at him. He was rescued and airlifted to the private Ajou University Hospital, where he underwent two rounds of surgeries and blood transfusions.
Doctors diagnosed him with a parasitic infection and hepatitis B, but the soldier soon recovered enough to be transferred to a South Korean military hospital in December. His treatment cost around 65 million won ($60,800), due to be shouldered by South Korean taxpayers, in line with the country's North Korean Refugees Protection and Settlement Support Act. A South Korean chocolate manufacturer pledged to provide him with a lifetime supply of free Choco Pies, a snack popular in North Korea, that Oh reportedly asked for as he recovered from his wounds.
Oh was one of 1,127 North Koreans who escaped from the country to South Korea in 2017, the lowest number the Ministry of Unification recorded since 2001.