North Korea Defector Wakes Up With Pneumonia and Hepatitis, Asks for South Korean Music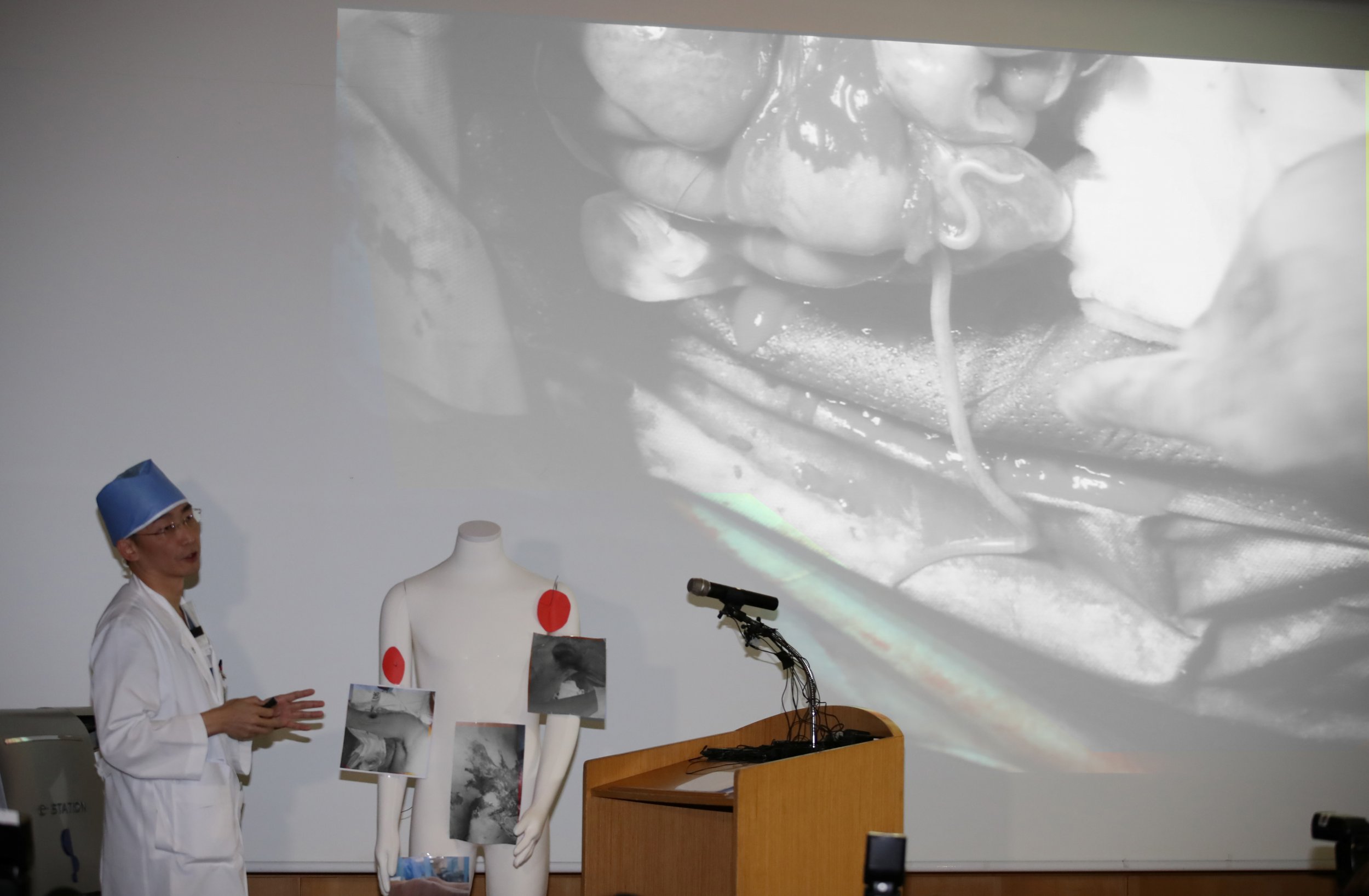 Updated | A North Korean soldier who defected to the South last week has mostly regained consciousness, according to reports in the local press.
The defector asked if he had made it to South Korea, the South Korean newspaper Dong-A Ilbo reported, citing unidentified sources from the Ajou University Hospital where the soldier is receiving treatment.
He then requested to listen to a South Korean song—music that is banned in North Korea but that soldiers stationed in the demilitarized zone (DMZ) may have heard before as Seoul often blasts pop music through loudspeakers at the border area as part of psychological warfare.
A government official told the Yonhap news agency the soldier requested to watch television. "For the soldier's psychological comfort, we've shown the patient South Korean movies and he has recovered enough to watch television," the officials said on condition of anonymity.
"To give psychological comfort that he is in South Korea, the medical staff apparently placed the South Korean flag in the patient's room and are also treating him through psychotherapy," the official added.
The man, who has been identified as a staff sergeant in his 20s, is now able to breathe on his own after undergoing two rounds of surgery to remove the bullets and treat gunshot wounds that perforated his chest and abdomen area.
Doctors performing the surgery found his stomach was full of parasites, the longest one measuring approximately 10 inches, some of which had never seen before in South Korea.
The defector's road to full recovery is also impaired by a number of diseases, including pneumonia, sepsis and hepatitis B, a hospital official told Dong-A Ilbo.
While hepatitis B was likely a preexisting condition as it is still a common disease in North Korea, the official said pneumonia possibly results from gunshot wounds to his lung. Sepsis, or blood poisoning, may instead have resulted from the wounds in his abdomen and from the emergency blood transfusions that occurred at the hospital.
The soldier underwent a first round of surgery immediately upon arrival on November 13, as he was bleeding profusely from gunshot wounds inflicted by his former comrades who chased him across the DMZ, firing as many as 40 shots at him even after he crossed the military demarcation line into the South.
The urgency of the operation prevented doctors from establishing his blood type, so they used the universal O-type blood—about 3.5 gallons of blood have been used so far to treat the soldier.
The South Korean authorities are now waiting to question the soldier, although doctors believe he is still too weak to sustain an interrogation.
This story was updated with further information about the soldier's condition.