North Korea Planted GPS Tracking Device in Child's Toy Frog as She Defected to Locate Her Parents in South Korea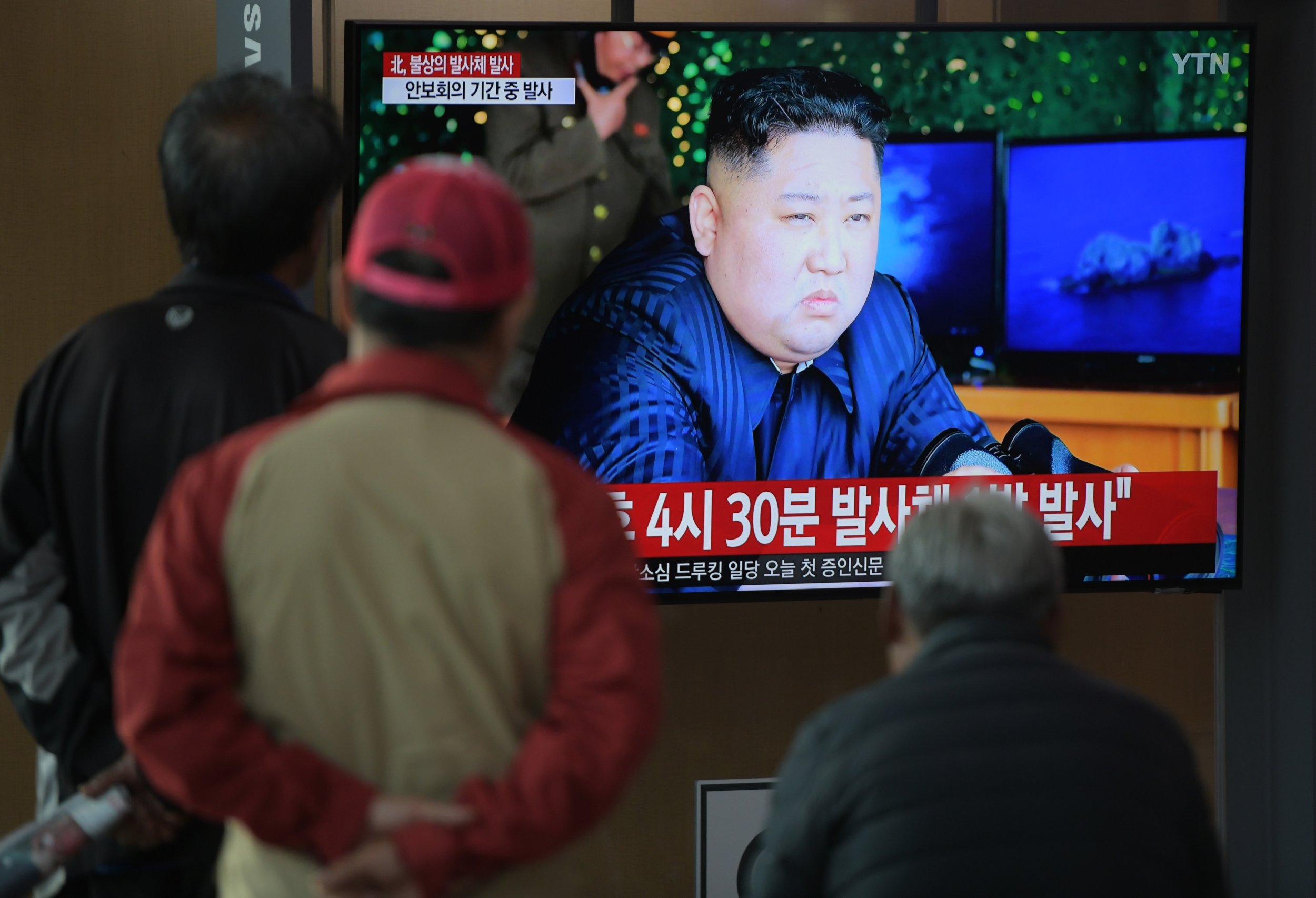 Agents of North Korea reportedly planted a GPS tracking device in the toy frog of a young girl they knew was about to defect to her parents who had already fled and were now living in South Korea.
According to South Korea's The Chosun Ilbo, testimony delivered on Thursday by defectors revealed that North Korea is using the GPS devices to capture traffickers helping people living under the dictatorship to escape.
One instance highlighted by the testimony, provided by the Caleb Mission, an organization which supports defectors and refugees, was of a nine-year-old girl whose parents had successfully defected to the South. They were attempting to orchestrate her escape.
Before the girl left North Korea for China, a man gave her a stuffed frog and said: "This is a gift for you. Give it to your mom," The Chosun Ilbo reported. After she arrived at the Chinese safe house, the trafficker inspected the frog and discovered the GPS tracking device inside of it.
Alarmed, he left the device undisturbed, fearing he might trigger a raid of the house if he removed it. It is not clear what happened to him or the little girl.
Caleb Mission did not respond immediately to Newsweek's request for comment.
In December last year, South Korean authorities said the personal information of nearly 1,000 defectors from North Korea had been stolen by hackers working for Kim Jong Un's regime in Pyongyang.
The data was taken from a database belonging to South Korea's resettlement agency via a computer infected with malicious software at the Hana center in the southern city of Gumi, Reuters reported.
The Hana center is one of 25 institutes that help some 32,000 North Korean defectors adapt to a new life in the South, offering jobs, medical aid, and more.
Months before news of the hack emerged, cybersecurity company McAfee warned that North Korean hackers, known as "Sun Team," were actively using malware on mobile phones to spy on Android devices used by defectors.
The malware is spread through social media networks, including Facebook, and used to steal personal information such as photos, contact lists, text messages, and more. Around 100 victims were targeted via the Google Play store.
Some of that information was then used to create fake social media accounts by stealing the victims' identities. The campaign was dubbed "Red Dawn" by McAfee. It was the second Sun Team operation targeting defectors that McAfee had uncovered in 2018.