North Korea and Kim Jong Un Will Dominate the Meeting Between Donald Trump and Xi Jinping at Mar-a-Lago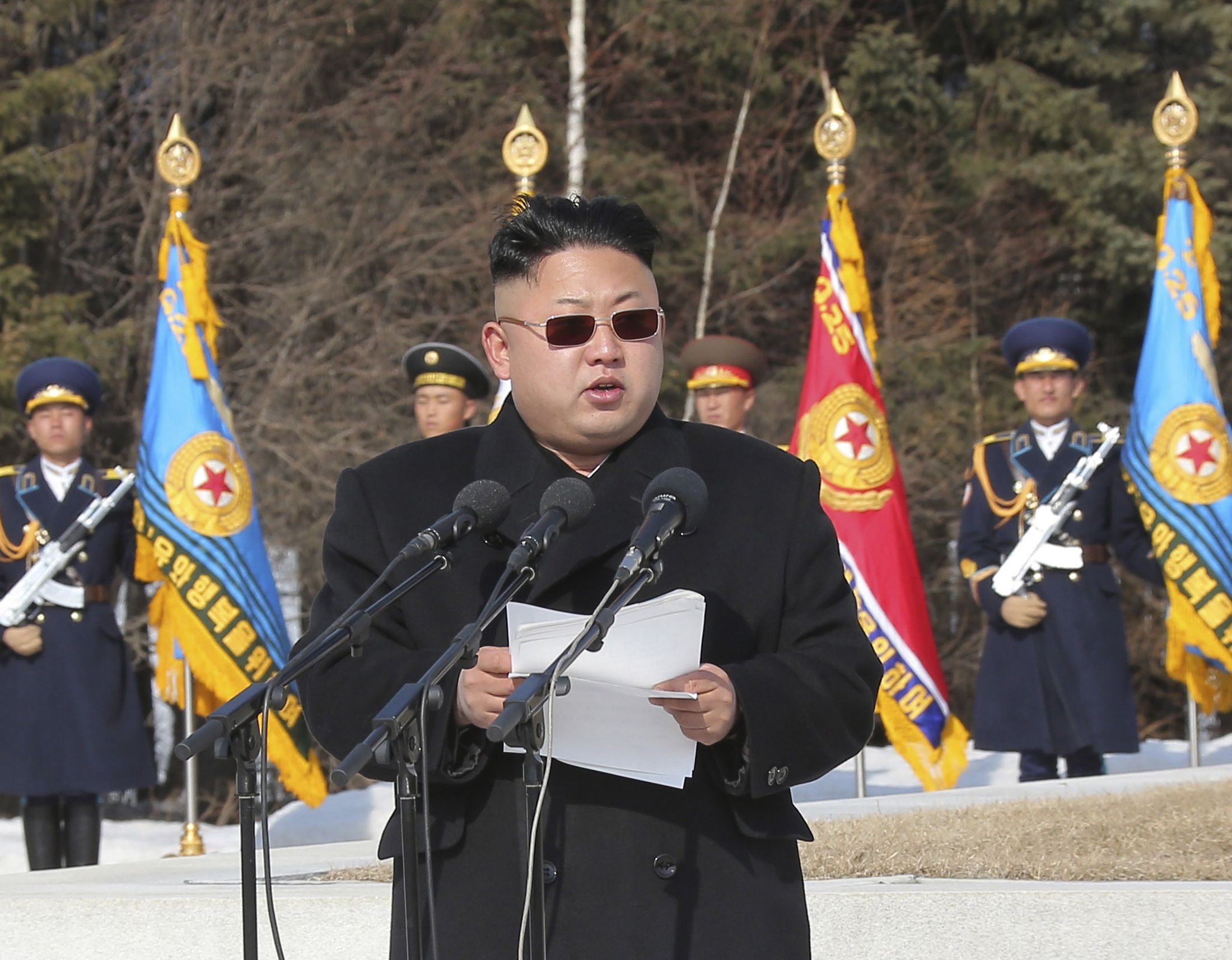 The leaders of the two most powerful countries in the world are coming together on Thursday for the first time; one, President Xi Jinping of China, is experienced and increasingly comfortable in office, as he steadily consolidates his authority in Beijing. He is surrounded by veteran aides, led by his chief diplomat, state councilor Yang Jiechi, and his ambassador to Washington, Cui Tiankai (who artfully set up the summit meeting using what's become known in Washington as the "JaVanka" channel—Jared Kushner and his wife, Ivanka Trump, the president's daughter).
Donald Trump, on the other hand, is new to his office, which he won (in part) by bashing China and its trade practices. Even before he assumed office, he nearly caused a crisis by appearing to question during the transition whether the U.S. would abide by the so-called "One China" policy, which has undergirded the bilateral relationship for decades. (He corrected himself on the phone with Xi shortly after taking office.) Key positions in both his State and Defense departments remain unfilled, and the proposed U.S. ambassador to Beijing has not been confirmed. His economic team is divided between trade hawks (economist Peter Navarro wrote a book called Death by China) and establishmentarians (Gary Cohn, the former COO of Goldman Sachs). The possibility of awkwardness, to put it mildly, looms large.
Related: Tillerson and Trump blow hot and cold over China
Yet it is the fate of both leaders that their initial, getting-to-know-you encounter is going to be dominated by a third country: the isolated, dirt poor, pain in the rear end that is North Korea. And right on cue, just before the summit in Mar-a-Lago was to begin, Pyongyang tested yet another intermediate-range missile, amid rumors that North Korean dictator Kim Jong Un might be planning the North's sixth test of a nuclear weapon during the Trump-Xi meeting.
Beijing is no doubt telling Pyongyang not to dare, because it would change the meeting's dynamic. It would dramatically illustrate how ineffective Beijing's alleged efforts to rein in North Korea have been. It would also add urgency for both sides to come up with something other than the usual pabulum at the meeting's end, and it would strongly reinforce the message Trump politely plans to deliver at the summit: We would like to work together, as one administration official said during a briefing on April 4, but the U.S. will, as the president said in an interview with the Financial Times, work on its own to deal with Pyongyang if necessary. Because the Trump administration—as thinly staffed as it is and pressed by other issues both near (the endless questions about so-called Russian "collusion") and far (Syria's latest chemical attack)—does seem resolute about one thing: Something needs to change when it comes to North Korea.
And though the administration has made it clear it's considering all options, including a pre-emptive military strike, that's likely not what Trump meant when he said, "We can take care of North Korea ourselves." Current and former policymakers say the administration is convinced there are far more punitive sanctions under existing U.S. law that can be applied both to North Korean companies and individuals, as well as Chinese economic entities. As former State Department and Treasury official Anthony Ruggiero puts it: "A nuclear North Korea would unleash an age of global insecurity, yet a military solution could escalate into a devastating war. Preventing those outcomes increasingly relies on making sanctions work."
To date, that hasn't been easy. As recently as Monday, Ruggiero notes, the United Nations issued its annual report on North Korea, revealing numerous sanctions violations and confirming widespread suspicions that international sanctions on Pyongyang are poorly enforced. But the Trump administration now is signaling that the era of "tepid incrementalism," in the phrase of former CIA analyst Bruce Klingner, is now over. The message to Xi is going to be: If we can't work together, there is still a lot we can do on our own.
What, exactly? The first item on the list is likely to get Xi's attention: Administration advisers are pressing Trump to state bluntly that without cooperation, the administration will use existing U.S. law, as well as U.N. sanctions, to go after the front companies and small banks in China that help Pyongyang launder money and its weapons programs. He could also impose penalties on Chinese banks that access the U.S. financial system if they do business with entities that also work and do business with North Korea. That tactic was effective when it came to banks working with Iran, and the fact that is has not been implemented to the same extent when it comes to Pyongyang illustrates the point, as Ruggiero says, that "we have failed to attack the critical links between Pyongyang and its foreign enablers, particularly in China. There's a lot more we can do."
On March 31, the Treasury signaled as much, designating 11 North Korean individuals working abroad in Vietnam, Russia, Cuba and China for sanctions for their alleged ties to Pyongyang's efforts to develop weapons of mass destruction. Some analysts were disappointed that the list did not include Chinese companies and banks, but the omission was purposeful. The Trump administration did not want to embarrass Xi by ratcheting up the pressure just before their first meeting. But when they meet, the U.S. president will likely let his counterpart know that he's willing to do so.
The question, as always when it comes to North Korea and China, is, How will Beijing likely respond? The dream of close to a generation of diplomats in the U.S. was that the Chinese would ultimately act in its own interest and side with the civilized world when it came to North Korea. A growing nuclear arsenal, an ever more sophisticated missile program and Pyongyang's unrelenting defiance illustrate the efficacy of that dream. A minority of U.S. and China hands have always argued that Beijing's interest has always been, and will remain, maintaining the status quo on the Korean Peninsula. That proposition will soon be tested again.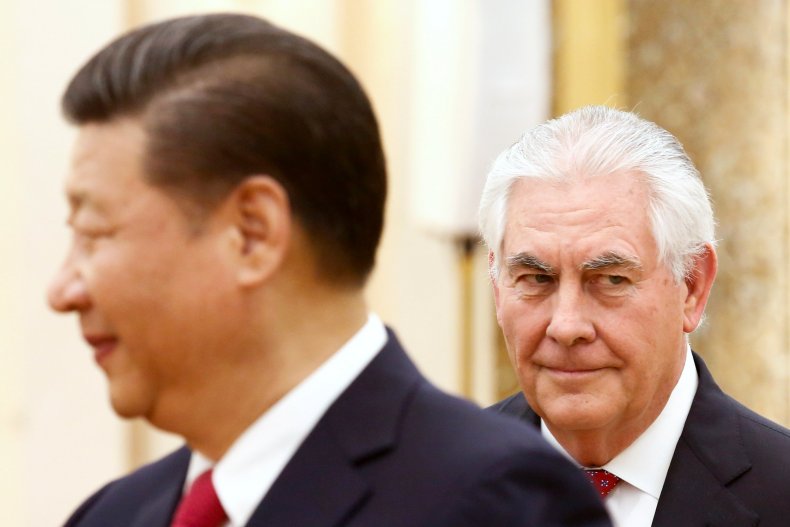 Meanwhile, China has options. It's possible that some cooperation on North Korea—or at least the appearance of some cooperation—could forestall Trump's inclination to take a tougher economic line with Beijing (something Xi very much hopes to achieve). Trump, to the dismay of the trade hawks around him, appeared to hold out for that prospect in his recent Financial Times interview. "China will either decide to help us with North Korea, or they won't," he said. "And if they do, that will be very good for China, and if they don't it, won't be good for anyone. I think trade is the incentive. It is all about trade."
At Mar-a-Lago, the two men will likely talk this out without deciding much. It is, after all, a first meeting, one put together hurriedly as these things go. In the Financial Times interview, Trump was asked if he thought the U.S. could "solve" the North Korea problem without Beijing's help.
"Totally," he responded.
Given China's track record when it comes to Pyongyang, he'd better be right