A group of Chinese scientists believes that a large portion of North Korea's nuclear test facility is no longer usable after a weapon test damaged the integrity of the surrounding geography.
North Korea undertook its largest-ever nuclear weapon test in September 2017 at its Punggye-ri underground facility, located in Mount Mantap. Researchers from the University of Science and Technology of China said a cavity in the mountain collapsed as a result.
In an as-yet-unpublished report, the researchers said a similar test in the damaged area could cause an "environmental catastrophe," The Wall Street Journal reported.
Some have suggested that the site's unreliability resulted in North Korean leader Kim Jong Un's overture last week to cease testing nuclear weapons and launching intercontinental ballistic missiles (ICBM). Last year, North Korea achieved a milestone in its missile program by demonstrating the theoretical ability to strike the U.S. with an ICBM.
A supervisor for the study, Lianxing Wen, could not immediately be reached for comment by Newsweek, but told The Wall Street Journal that a version of the study is slated for publication in the American Geophysical Union's journal, Geophysical Research Letters. However, the study will not "include the wording about Mount Mantap being unusable for future tests, and the potential environmental catastrophe if it was."
It's unclear why the language will be removed from the published research.
A separate study by Chinese seismologists also concluded that a cavity in the mountain collapsed after the nuclear blast last year.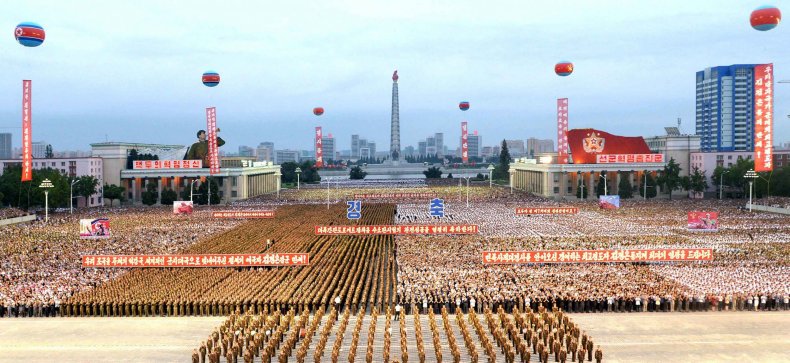 Other North Korea observers have pushed back against that assessment and said the site is still functional.
North Korea analysis site 38 North, hosted by the U.S.-Korea Institute at John Hopkins University, published a commentary Monday that said the site was "fully operational." 38 North, which has published satellite imagery of the site, noted that several of the entryways into the facility appear to be functional.
Jeffrey Lewis, director of the East Asia Nonproliferation Program at the Middlebury Institute of International Studies, noted on Twitter that a collapsed cavity it does not render the site wholly unusable.
"At most, North Korea might shift big tests to neighboring mountains. Kim has agreed to stop nuclear testing because of the summit(s), not because his nuclear test mountain collapsed," wrote Lewis.
Kim is slated to meet with South Korean President Moon Jae-in on Friday and potentially with President Donald Trump in the near future.