Leaving North Korea: Defectors Reveal How They Fled Kim Jong Un's Regime and Why So Few People Escape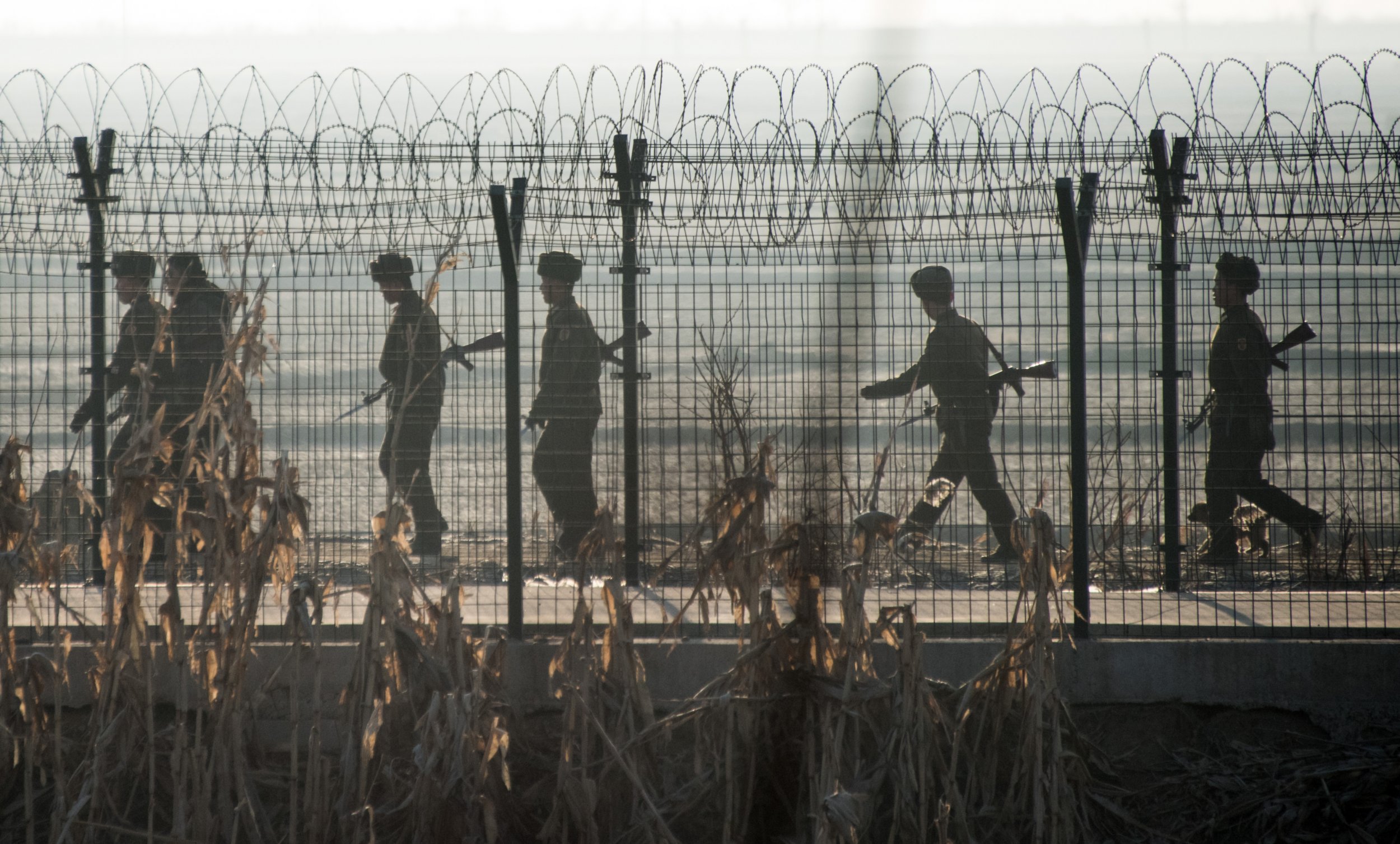 A soldier from North Korea was shot by his military colleagues on Monday as he escaped across the border to South Korea, joining a small club of defectors who have managed to leave the oppressive country—and, in many cases, speak publicly about their harrowing experiences.
So far this year, about 880 people have crossed the border successfully, pushing the number of defectors since 1998 to over 31,000, according to the Ministry of Unification in Seoul. But even as dictator Kim Jong Un ramps up his threats to countries like the U.S., the 2017 total is down from the year before. Democratic South Korean lawmaker Park Byeong-seug told Yonhap that increased security and surveillance have caused the decline, though that doesn't mean demand is waning.
"Still most of [the] people escape due to poverty, but we have to pay attention that in recent days those who have stable life in North Korea even escape, while some even defect for their children's education," Park said.
Take a look at what happens before, during and after the defections:
Who defects?
According to the Ministry of Unification, the majority of people who have defected to South Korea are between 20 and 39. They're mostly women and mostly unemployed. Military defections like the one from Monday are rare—between January and August of this year, only 3.5 percent of refugees were soldiers or government employees, Yonhap reported.
More than 75 percent of all North Korean defectors come from North Hamgyong and Ryanggang, two provinces close to China, another popular stop along the route for people leaving the country.
Why are they leaving?
In general, North Korea's population is hungry and poor.
The United Nations released a report in March saying that more than 10 million people are undernourished. Defectors have shared memories of eating grass, tree bark, corn powder and poisonous mushrooms. Those who have jobs earn between $1 and $2 a month, according to NK News.
How do they do it?
As the Washington Post reported in September, one option is a broker system that helps North Koreans cross the Mekong River into China. Defectors paid $2,000 each to be smuggled into safe houses, where they got onto buses and were routed for 80 hours through Vietnam. Then the defectors hiked through the mountains along the border with Laos.
"We have to know the exact locations of checkpoints. We need to be able to tell them where to wait and when to cross," Kim Sang-hun, an activist who helps coordinate such escapes, told the Post. "They can be arrested anywhere at any time, and the situation is going to be very bad for them. So to bring them to safety, we have to know the local bureaucracy and find a way to get around it."
Others choose another dangerous route and simply walk across the demilitarized zone between the Koreas. This is rare—in 2012, an army private was only able to defect after he killed his supervisors, according to CNN.
Is it safe?
No. Defector Yeonmi Park told the Telegraph in 2014 that a Chinese smuggler threatened to turn her family in unless he could have sex with her. In the end, he raped her mother. Later, her father died, and Yeonmi's family members buried his body in secret, as they were so afraid of being caught in China.
In 2011, border guards killed five would-be defectors after chasing them across a frozen river.
Even the successful refugees live risky lives—in 2010, South Korea arrested two North Koreans attempting to assassinate Hwang Jang Yop, a defector who they'd branded "human scum," according to the New York Times.