North Korea Faces 'Overwhelming' Military Response From Trump, Mattis Warns In Seoul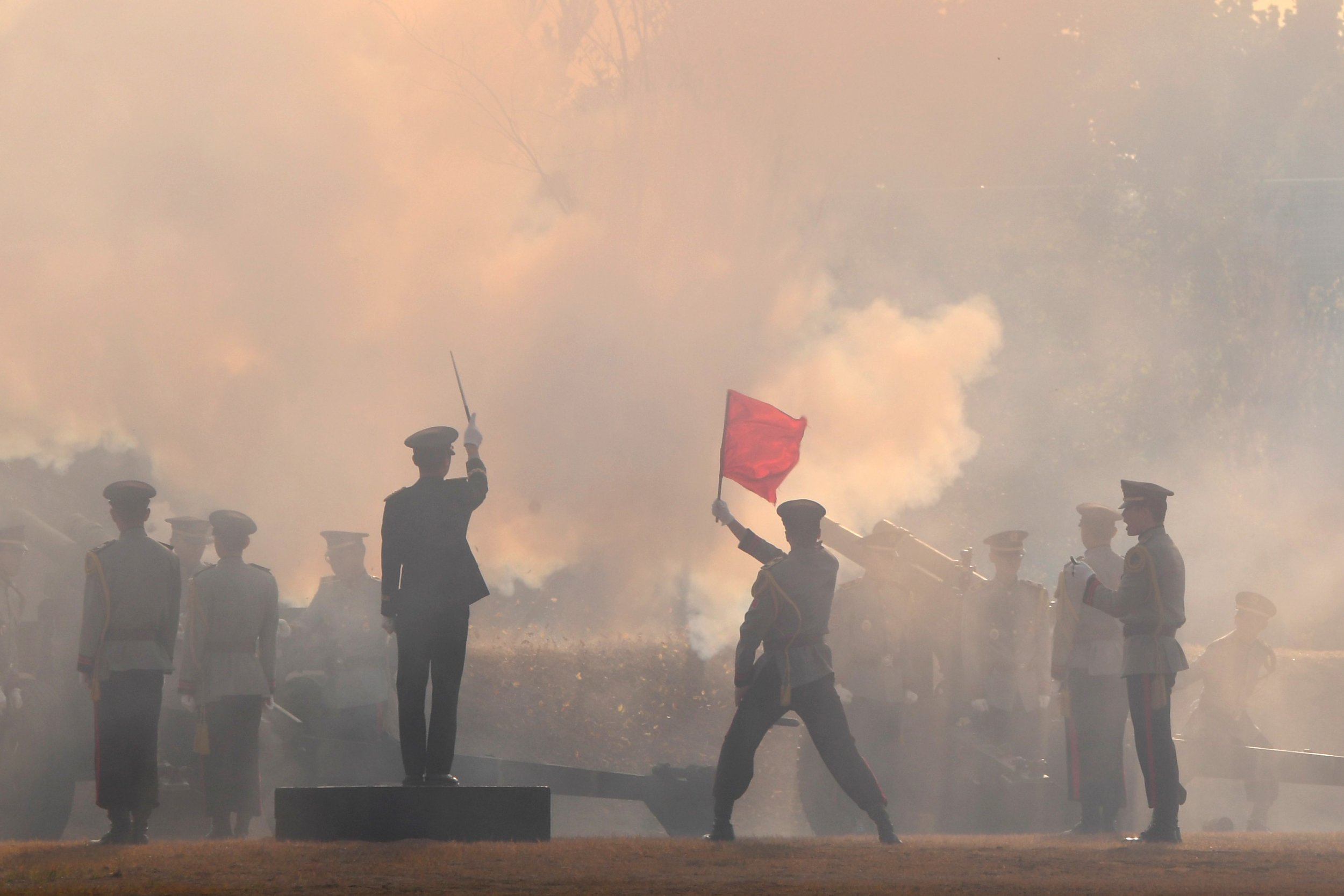 Secretary of Defense Jim Mattis on Saturday warned North Korea that it could expect a "massive military response" from President Donald Trump if it presses ahead with the use of nuclear weapons, as he continued his visit to Seoul, South Korea.
"Make no mistake—any attack on the United States or our allies will be defeated," Mattis said at a joint press conference with Song Young-moo, his South Korean counterpart.
"Any use of nuclear weapons by the North will be met with a massive military response, effective and overwhelming," Mattis added. "I cannot imagine a condition under which the United States will accept North Korea as a nuclear power."
Trump's top defense official is on a two-day visit to South Korea to discuss military matters as tensions continue to rise on the Korean peninsula.
He said that diplomacy and negotiations were still a "preferred course of action" but said that the ability to wield strong military power made for a situation in which "our diplomats are most effective."
North Korea may soon have the ability to strike the U.S. with nuclear weapons, possibly within months, according to the CIA, Reuters reported.
A day before his comments on Saturday, Mattis, also known by his nickname "Mad Dog," paid a visit to the Demilitarized Zone, or DMZ, between the North and South, which effectively remain in a state of war.
Pyongyang has threatened to further test hydrogen bombs and missiles over the Pacific as part of its bid to advance its nuclear programme. But Song warned Mattis that Seoul would be unable to defend against the artillery that its northern neighbor had amassed along its border with the South.
The North Korean artillery at Kaesong that sits along the DMZ is located just 30 miles from Seoul, a city of 25 million people, and well within range of the weapons.
But 28,500 U.S. troops are stationed in South Korea and Mattis warned North Korean leader Kim Jong Un that his regime was "overmatched" by U.S. and South Korean military power.
Trump has engaged in a war of words with Kim that included the North Korean leader call him a "dotard." The rhetoric of both has threatened to escalate an already tense situation that the international community, including North Korea's only diplomatic ally China, has attempted to control by imposing crippling sanctions on Pyongyang's already isolated economy.
The president will visit South Korea next month as part of a wider tour of Asia that will take in Japan, China, Vietnam and the Philippines. He will visit a U.S. military base between November 7 and 8, and will likely make an address to the South Korean parliament and hold meetings with his South Korean counterpart Moon Jae-in.