'My Father Fled North Korea, Time Is Running Out To Find His Family' 
When North Korea crossed the 38th parallel on June 25, 1950 and invaded South Korea, it was just a few days before the United States began bombing North Korea. My father was able to escape to South Korea, but not everyone in his family made it across the 38th parallel. Left behind were his father, older brother, sister-in-law and niece.
With President Joe Biden's January 23 appointment of Julie Turner as North Korea envoy for human rights, a position that has remained vacant since 2017, he is suddenly hopeful again, anxiously awaiting her Senate confirmation.
My father was nine when he fled his house and ran for cover in an abandoned factory building as U.S. military aircraft flew overhead. As bombings intensified during the cold winter months, my father and his family were forced to evacuate.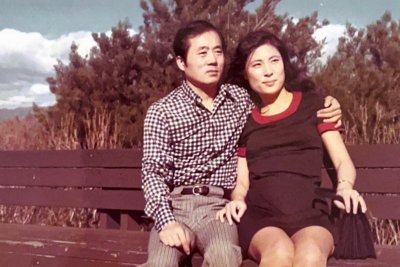 "You must take the children to South Korea," my grandfather said to my grandmother. "Once the fighting is over, return home." That was over 70 years ago and my father hasn't heard from my grandfather and our other relatives since.
My father is from Hwanghae Province in North Korea. In December of 1950, he and his family rode on the rooftop of one of the last passenger trains out of Sariwon. Whenever the train stopped, my father's older brother Jungkuk climbed down from the snowy roof with a pot and cooked rice for them. His brother gathered wood, paper and anything else he could find on the ground to make the cooking fire. My father told me how he helplessly watched many people plunge to their deaths when the train unexpectedly lurched forward.
My dad's second oldest brother was conscripted into the North Korea army. Forcibly taken from his home, he left behind his young wife and one-year-old daughter, my cousin, who stayed in North Korea with my grandfather, awaiting his return.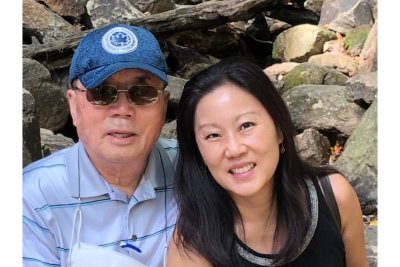 Since the Korean War, thousands of Americans, many in their eighties and nineties, have been separated from family members in North Korea. My father has been waiting for seventy-two years to find out what happened to his family. Every few months, more elders in my father's circle of friends pass away without ever learning what happened to family members who were left behind in North Korea.
Then, on December 23, 2022 President Biden signed the National Defense Authorization Act (NDAA), the annual defense spending legislation which, among other foreign and humanitarian priorities, included The Divided Families Reunification Act (H.R. 826). Sponsored by U.S. Representative Grace Meng (D-NY), it is a bill that requires the U.S. Secretary of State to consult with representatives of Americans with family members in North Korea on the subject of potential family reunions, including virtual ones.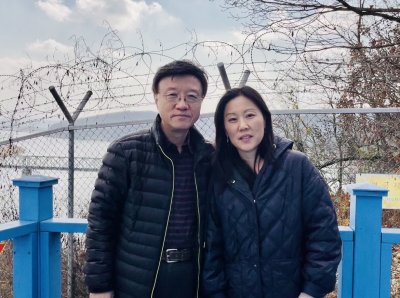 In early January, I met my father with a group of his friends at a Korean bakery just outside of Atlanta, where he lives.
"Eat," my father urged, as he pushed a plate of hodu-gwaja, walnut cake, towards me. They excitedly spoke about the recent turn of events. One, Kris Chong, president of the Atlanta Association of People from Five Provinces of North Korea, expressed his hope of organizing reunions with family in North Korea using video conferencing technology. Originally from Pyongyang, he is 77 years old.
"If we can make this happen before I die," he said, "then I can say I have accomplished my life's work."
A few weeks later, I woke up to messages from Mr. Chong. He has created a group chat with second-generation Korean Americans he hopes can help with family reunification efforts. With Julie Turner's nomination, Mr. Chong feels that there is, at long last, a real chance to make these family reunifications a reality.
"We must hurry up and prepare for a consultation with the future Ambassador," he writes. "Family video reunions could go faster."
"My niece might still be alive in North Korea," my father says, a glimmer of hope shimmering in his eyes. I sense their urgency. After all, 72 years is a long time to wait.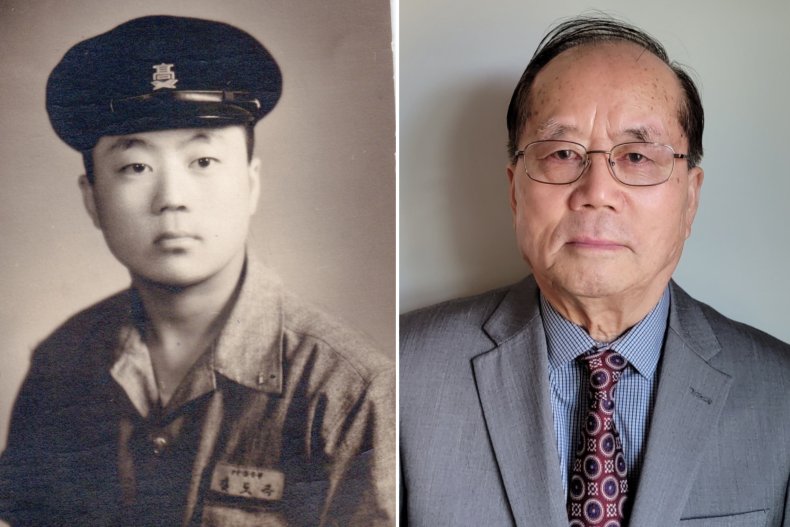 Prior to that, in November, I had attended a 2022 overseas North Koreans homeland delegation meeting in Seoul, South Korea, and spent time with my 92-year-old aunt. She also rode on top of that train out of Sariwon with my dad.
"Your grandfather," she said, "was very handsome and clever."
"And my uncle?" I asked.
"He would give away the coat on his back, if someone needed it." She laughed wistfully, adjusting her reading glasses, as we sat together at her dining table after a breakfast of soybean stew. "He was just that kind of a person." She wonders too if her niece survived. "Back then, she always had a runny nose." Our elders hold onto the smallest details. After all these years, it is all they have.
However, as elders in our community await Julie Turner's Senate confirmation as North Korea human rights envoy, a spring of hope rises. Perhaps aging Korean Americans like my father will finally know what happened to families. I believe it is crucial for the Senate to confirm Ms. Turner's appointment and for the Biden Administration to support the Korean American community in helping to reunite divided families before it is too late. Time is running out.
Sharon Kim Soldati is a Korean American writer originally from New York and now living in Switzerland. She has published personal essays for The New York Times, the Los Angeles Times and The Underwater Railroad. She is currently writing a historical fiction novel based on her parents' escape from North Korea.
All views expressed in this article are the author's own.