North Korea Fights For 'People's Dreams' With Barrage of Slogans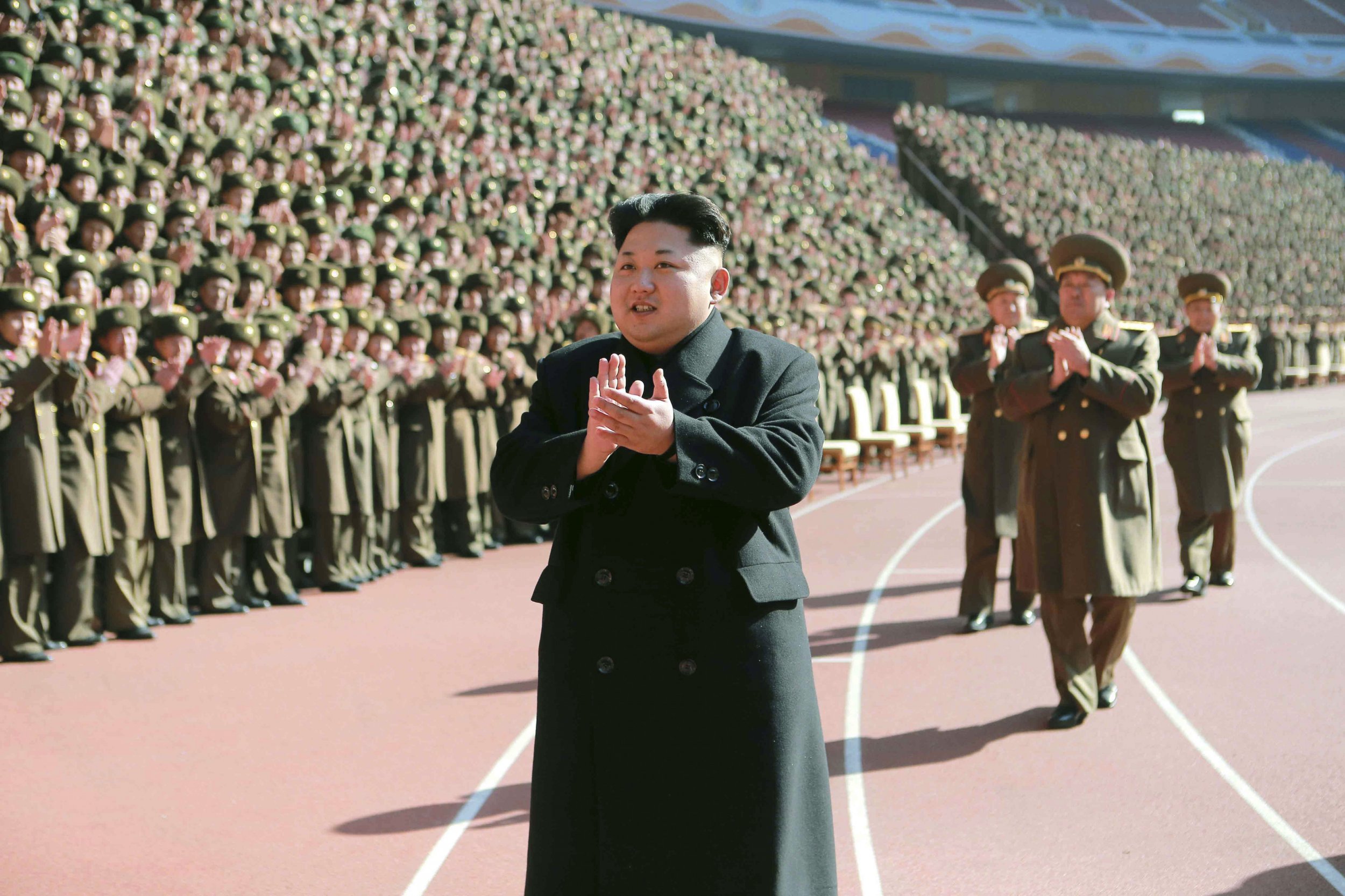 "Let the strong wind of fish farming blow across the country!"
"Let the wives of officers become dependable assistants to their husbands!"
"Let us turn the whole country into a socialist fairyland by the joint operation of the army and people!"
North Korea released a list of more than 300 new political slogans on Thursday to mark 70 years since the foundation of the isolated state and its ruling Workers' Party.
The slogans, which ran to more than 7,000 words in translation and spanned two pages of the party's broadsheet newspaper, called for a wide range of improvements including "more stylish school uniforms" and "organic farming on an extensive scale".
North Korea is a highly centralized state where government policy is often dictated via vague party-level directives which are distributed as slogans to regional officials to be memorized and carried out.
The new slogans included some of the belligerent rhetoric North Korea frequently directs at its foes the United States and South Korea: "Should the enemy dare to invade our country, annihilate them to the last man so that none of them will survive to sign the instrument of surrender!"
Some of the slogans, which were jointly released by party political and military committees, gave industry-specific instructions such as "Let us turn ours into a country of mushrooms by making mushroom cultivation scientific, intensive and industrialized!"
Most, however, reflected state-wide needs like providing more food to children, a steady supply of electricity, and less bureaucracy.
The impoverished country has for years promised to raise living standards, but suffers from chronic food shortages, a lack of electricity and international isolation.