Retired Colonel Warns That North Korea Firing Missiles on Thanksgiving Is 'No Coincidence,' Criticizes Trump Rhetoric
Retired U.S. Army Colonel Jack Jacobs warned that North Korea's reported firing of two missiles on Thanksgiving was "no coincidence," while criticizing President Donald Trump's claims that the Asian nation will give up its nuclear weapons.
South Korea's military reported that two "short-range" projectiles were fired from what was believed to be "a super-large multiple rocket launcher" on Thursday. The missile test would mark the 13th such action by North Korea since May, despite repeated claims by Trump that the country's dictator, Kim Jong Un, plans to cooperate with the international community and denuclearize.
Asked during an interview with MSNBC if it was a coincidence that North Korea carried out the test on Thanksgiving, Jacobs argued that was definitely not the case.
"No, there's no coincidence," the retired colonel, who received the Medal of Honor for his actions in the Vietnam War, said. "Symbolism is very big for Kim. Look, it's business as usual in North Korea. North Korea's a continuing criminal enterprise. It's not going to give up its nuclear weapons, it's not going to [dis]continue testing delivery systems despite rhetoric, particularly what came from the White House during this administration," he added.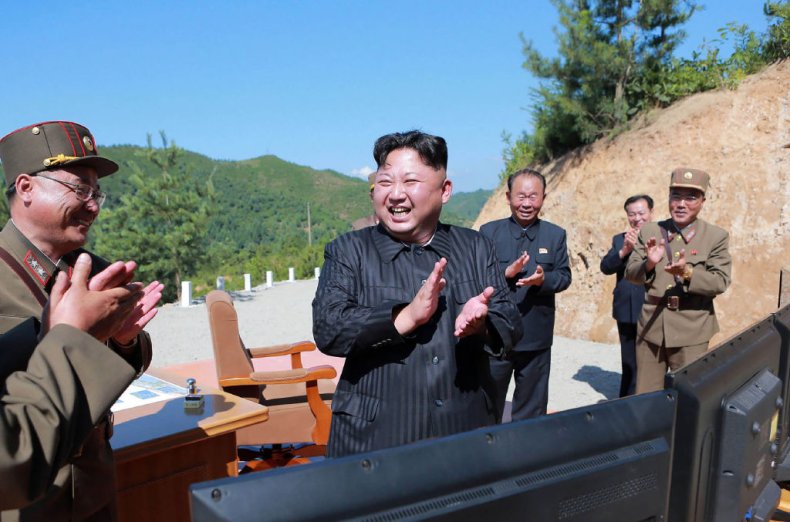 "They're going to continue doing what they're doing and nothing is going to change. North Korea is not interested in giving up its nuclear weapons," Jacobs asserted.
Trump, as Jacobs noted, has repeatedly insisted that North Korea will curb its nuclear program and alter its provocative behavior, despite the disagreement of leading foreign policy experts and the assessment of U.S. intelligence agencies. The president has met with Kim directly on multiple occasions, becoming the first sitting U.S. head of state to do so. Trump also became the first sitting American president to step foot into North Korea earlier this year in late June.
Nonetheless, North Korea has failed to take any serious steps to denuclearize and has steadily increased missile tests over the past few months. In a controversial tweet on November 17, Trump responded to North Korea calling Democratic presidential candidate Joe Biden a "rabid dog."
"Mr. Chairman, Joe Biden may be Sleepy and Very Slow, but he is not a 'rabid dog.' He is actually somewhat better than that, but I am the only one who can get you where you have to be," Trump tweeted, directing the post at Kim. "You should act quickly, get the deal done. See you soon!"
But North Korean Foreign Ministry adviser Kim Kye Gwan dismissed the president's remarks the next day, saying that the Asian nation was no longer interested in discussions regarding its nuclear program.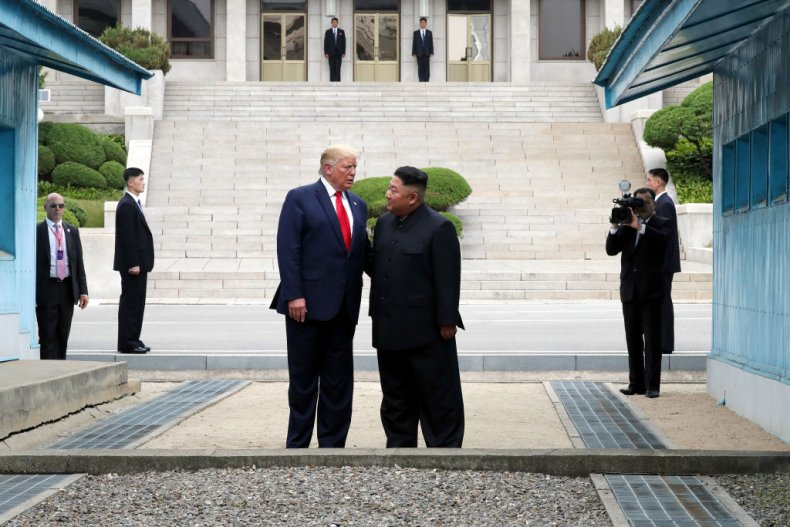 "I interpreted President Trump's tweet on the 17th to signify a new DPRK-US summit" but "we are no longer interested in these meetings that are useless to us," Kim said in a statement published by North Korea's state news agency.
"We will no longer give the U.S. president something to boast about for nothing in return, and we must receive from the U.S. what is corresponding to the results that President Trump is already boasting as his achievements," the adviser added.
North Korea has previously launched missiles to coincide with an American holiday. In 2017, the Asian nation conducted its first successful launch of an intercontinental ballistic missile on the 4th of July. At the time, state media referred to the test as a "package of gifts" for "American bastards."