Is North Korea Fooling Trump? Pyongyang Makes More Nuclear Weapons As It Pledges to Give Them Up For Talks, Researchers Claim
North Korea is continuing to produce plutonium for nuclear weapons at a time when it is considering entering into historic negotiations with the United States over its nuclear weapons program, according to satellite images published by a U.S. think tank.
The images showed a key 5-megawatt reactor in North Korea's Yongbyon nuclear research facility giving off plumes of steam. If the reactor is operational, as the photos appear to suggest, that means North Korea is once again producing plutonium for its nuclear weapons program, researchers from the think tank 38 North, which is dedicated to analyzing North Korea, determined.
The analysis was published the same day South Korean officials claimed that Pyongyang would be willing to give up its nuclear weapons and that the North would suspend all nuclear and missile tests to begin negotiations with the United States.
In a historic move, North Korean leader Kim Jong Un met directly with a South Korean envoy in Pyongyang on Monday. It was the first time he has met with a South Korean official since taking control of his country in 2011.
"The North Korean side clearly stated its willingness to denuclearize," South Korean officials said in a statement as the meeting ended Tuesday. "It made it clear that it would have no reason to keep nuclear weapons if the military threat to the North was eliminated and its security guaranteed."
President Donald Trump said via Twitter that "possible progress [is] being made in talks with North Korea. For the first time in many years, a serious effort is being made by all parties concerned. The World is watching and waiting! May be false hope, but the U.S. is ready to go hard in either direction!"
Some analysts suggested that North Korea may be using the nuclear reactor to send a message that it will continue to develop weapons until the U.S. comes to the negotiating table. Analysts from 38 North noted that a new military tent had been set up at the site of the nuclear reactor as recently as last month.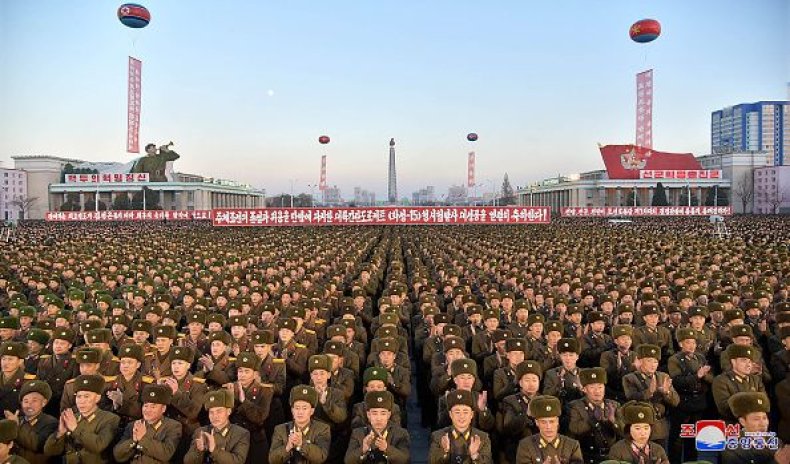 North Korea is increasingly under pressure to curb its nuclear weapons program, and it is currently subject to numerous international sanctions. In February, Trump announced that the U.S. is introducing a new set of sanctions that would be the "largest ever."