Why North Korea Is Partly to Blame for President Trump's Delay in Lifting Sudan Sanctions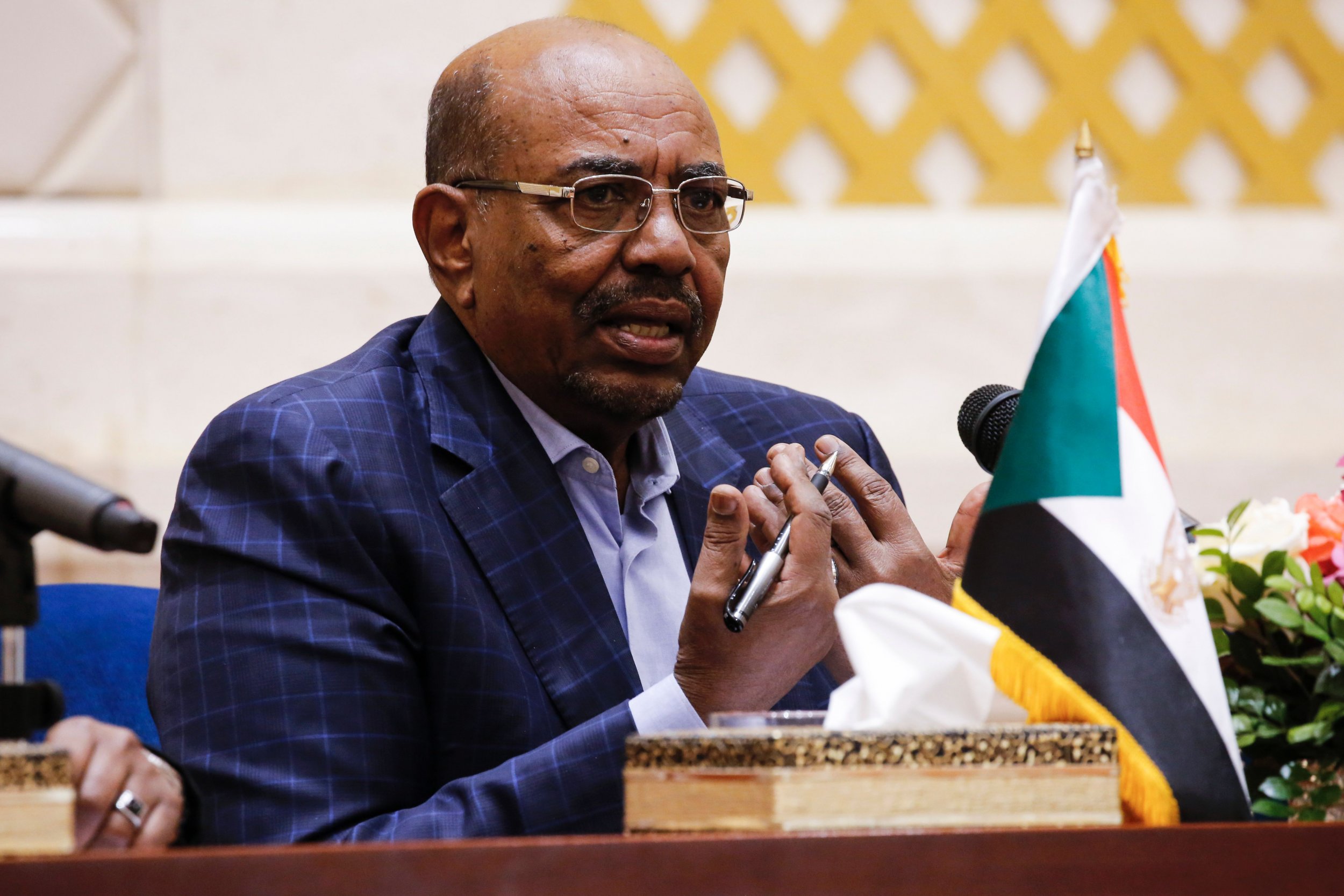 President Donald Trump signed another executive order Tuesday, but this one was to delay a decision set in place by the Obama administration rather than to push through a new policy.
The order delayed for another three months a decision on whether to lift wide-ranging U.S. sanctions on Sudan. The African nation, one of three countries that Washington considers a state sponsor of terrorism, has been under heavy U.S. sanctions for two decades. And a connection between Kim Jong Un's regime in Pyongyang and that of Omar al-Bashir in Khartoum, the Sudanese capital, may have played a role in the delay.
State Department spokeswoman Heather Nauert said on Tuesday that while the White House recognized that Sudan had made "significant, substantial progress in many areas," more time was needed to review whether sanctions should be permanently removed. Former President Barack Obama signed an executive order loosening some of the sanctions on Sudan in January, in recognition of positive steps taken by the government in Khartoum, including cooperation with the U.S. on counterterrorism efforts.
In addition to existing problems that the U.S. has highlighted in Sudan—including obstructions to the delivery of humanitarian aid and Sudan's military offensives in regions including Darfur—the State Department hinted at Sudan's possible support for North Korea as another factor under consideration.
"Beyond these key areas connected with the potential revocation of most sanctions...the administration is also committed to intensifying engagement with the [government of Sudan] on a broader range of vital issues...[including] ensuring that Sudan is committed to the full implementation of U.N. Security Council resolutions on North Korea," the State Department statement concluded.
Related: Is Trump willing to anger China and go after the companies supplying North Korea's nuclear program?
Sudan's relationship with North Korea has come under scrutiny before. U.S. cables leaked by WikiLeaks (available here and here), for example, showed that Washington in 2009 claimed it had evidence that Khartoum was negotiating the purchase of missiles from North Korea.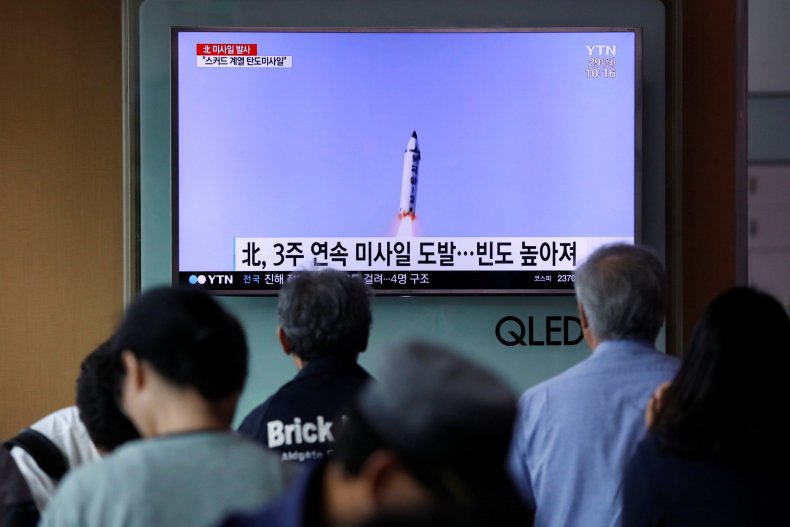 More recently, a February report on the hermit state submitted by a panel of experts to the U.N. Security Council found that in 2013, North Korea sold 100 air-to-ground missiles to Sudan in two deals worth a total of $6.4 million. The agreements were signed by the president of Korea Mining and Development Trading Corporation (KOMID), Pyongyang's main arms dealer, through a front company. Sudan is a U.N. member state—though not a member of the U.N. Security Council—and U.N. sanctions ban trade involving weapons and military equipment from North Korea, as well as hosting trainers and advisers from that country.
Khartoum did not directly comment on the U.N. report. But in November 2016, the Sudanese foreign minister, Ibrahim Ghandour, said during a visit to South Korea that his country had cut ties with the totalitarian regime. "Sudan once maintained military cooperation with North Korea, but this has been completely severed now," said Ghandour, according to Seoul's Yonhap News Agency. "Sudan is strictly complying with the United Nations Security Council's resolutions on North Korea."
Washington has its own set of extensive sanctions against Pyongyang, designed to limit the effectiveness of its nuclear missile testing program. Earlier in July, North Korea successfully tested an intercontinental ballistic missile (ICBM) for the first time, which brought it closer to the regime's stated goal of being able to launch a missile that could reach the United States.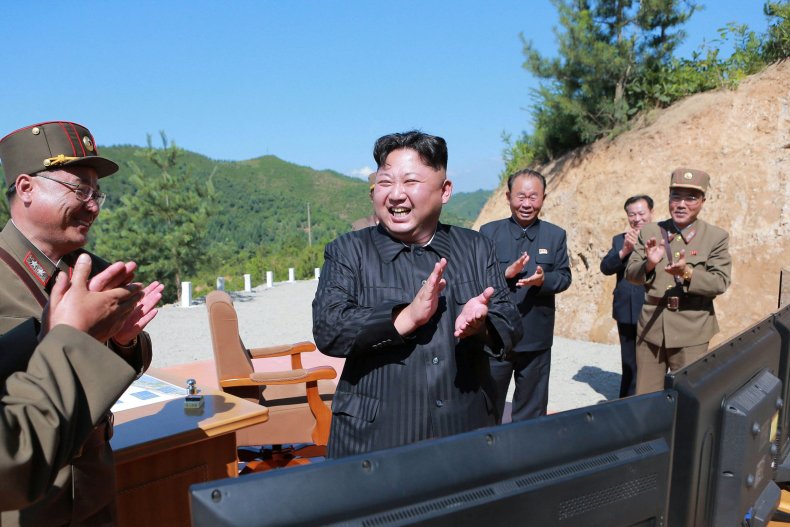 In 2015, the U.S. Treasury added Jang Song Chol, a North Korean arms dealer based in Russia, to its list of sanctioned Pyongyang government officials. Chol was described as "working with individuals in Sudan who are procuring materials for him," which suggested that even if North Korean officials themselves weren't based in Sudan, they had connections in the African country that were working on their behalf.
The Trump administration has identified curbing North Korea's nuclear threat as its top foreign policy priority, and the approach taken to Sudan may be a signal to others who have cooperated with Pyongyang. "We have been and we will continue to be talking about this issue [the implementation of U.N. Security Council resolutions against North Korea]. It is something we are doing across the board with a range of countries," said a senior State Department official during a background call after the Sudan executive order was issued.
At a U.N. Security Council meeting on July 5, U.S. Ambassador Nikki Haley warned that "the world is on notice" over North Korea's ICBM test, and that any country failing to uphold resolutions by trading with Pyongyang would be blacklisted by the U.S. The Trump administration's decision to make Sudan wait a little longer for sanctions relief—one that has led to Khartoum halting negotiations with the U.S. on the issue—could represent the first instance of this new political posture.